Franki Love's "Now Is The Time" Named January "Best Song Of The Month"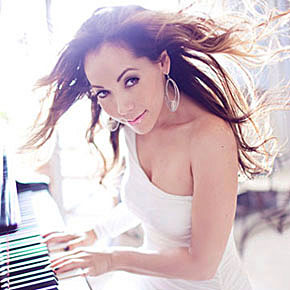 Franki Love, a pop/soul singer/songwriter/pianist based in Los Angeles, CA, has won the SongwriterUniverse 'Best Song Of The Month' Contest for January, for her song 'Now Is The Time" (co-written with Carl Restivo, Vanessa Villalovos & Barry Beama). This is the second time Love has won our song contest ' she previously won in March 2009 for her song 'Love Like It's Never Gonna Hurt.' "Now Is The Time" is the title cut of her latest album, which she released independently last August (2011).
'Now Is The Time" is a midtempo pop song which starts out with an acoustic guitar & piano-based sound in the verses, and then builds to a more rock edge in the choruses. The song has a lyric theme about the urgency of people needing to work together to create a better world. This song especially works well in the choruses, which feature Love's multi-layered lead & harmony vocals, and a good string arrangement. "Now Is The Time" was adeptly produced by co-writer Carl Restivo, who played most of the instruments which accompany Love's vocals and piano playing.
Love was born and raised in Long Island, NY where she learned to play piano at a young age. She was inspired by listening to such artists as the Beatles, Tracy Chapman and Carole King. Love started writing songs when she was 12, and in high school she performed in musical theater productions. Following high school, Love moved to Southern California, where she attended college and subsequently graduated. It was during this period that she also developed her songwriting, and steadily performed live at L.A. venues. 'I started playing in coffeehouses and clubs, and the response was terrific,' recalled Love. 'It made me feel like I was moving in the right direction with my music.'
In 2007 Love released her debut album, Franki Love, which led to her winning several honors, including Female Singer/Songwriter Of The Year at the L.A. Music Awards, and the Billboard Wonld Song Contest award for her song "Shadow." Also, her music video for "Shadow" was nominated by the Hollywood Film Festival for Best Video.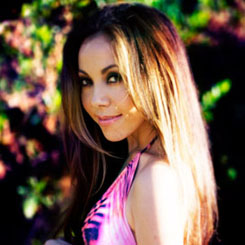 To record her follow-up album, Love knew that she would need to raise funds to produce the best album possible. Interestingly, she decided to utilize Kickstarter (a well known funding program for creative projects). "The goal was to raise $7500 within a 30-day time frame," explained Love.  "I would get various contributions for my project, and in return the donors would receive an album, T-shirt, or something more elaborate. One person contributed $4000–and in return I agreed to write a song custom for them."
After raising the money, Love proceeded to record her album Now Is The Time during 2011. She wrote or co-wrote all the songs on the album. Two of the other key cuts are called "I Love You" and "Make Love."
Currently, Love has been busy promoting her album, and performing live shows (both solo and with a band). She is looking for a manager and booking agent to work with, and she's interested in signing a music publishing deal. Lastly, Love has already begun writing songs for her next (third) album. "I hope to record the album this summer and release it late in 2012 or early 2013," she said.
Top Five Songs Of The Month
Here are the Top Five Songs which were submitted for this month's contest, with the songwriter credits, plus their e-mail and website links. You can listen to the winning songs by clicking the music players below.
"Best Song Of The Month" Winner
Song Title:
"Now Is The Time."
Written by:
Franki Love, Carl Restivo, Vanessa Villalovos & Barry Beama. Performed by Franki Love.
More Best Songs Of The Month
To enter the next "Best Song Of The Month" Contest (the deadline is the last day of each month), please
Click Here