Franki Love's "Love Like It's Never Gonna Hurt" Named March 'Best Song Of The Month"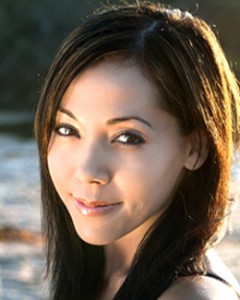 Franki Love, a promising, pop/AC singer/songwriter based in Los Angeles, CA, has won the SongwriterUniverse 'Best Song Of The Month' Contest for March, for her song 'Love Like It's Never Gonna Hurt.' This song is featured on her debut 11-song CD Franki Love, which she released independently in the summer of 2007
'Love Like It's Never Gonna Hurt' is an elegant, midtempo ballad which includes a romantic lyric theme and an appealing pop arrangement. The highlight of the song is its chorus, which has a soaring melody that is embellished by graceful harmony vocals. This recording was expertly produced by Paul Inder (who played guitar and bass), and also features Love's fine lead vocals and piano playing. Playing drums on this song is Charlie Paxon, who played on James Blunt's first album.
Love was born and raised in Long Island, NY where she learned to play piano at a young age. She was inspired by listening to such artists as the Beatles, Tracy Chapman and Carole King. Love started writing songs when she was 12, and in high school she performed in musical theater productions.
Following high school, Love moved to Southern California, where she first studied at U.C. Irvine and subsequently graduated from Cal State Long Beach, majoring in film and electronic arts. It was during this period that Love also developed her songwriting, and steadily performed live at L.A. venues. 'I started playing in coffeehouses and clubs, and the response was terrific,' recalled Love. 'It made me feel like I was moving in the right direction with my music.'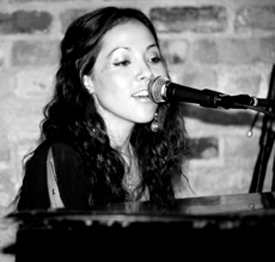 Love's live performances led to her being named Female Singer/Songwriter Of The Year at the Los Angeles Music Awards. Then in early 2007, she began working on her debut album Franki Love, recording tracks with producer Paul Inder, and with writer/producer David Choi.
Another key song on her album is 'Shadow,' for which a video has recently been filmed by Bryan Robbins. The video will be released in April, and 'Shadow' will be promoted as a single.
With the success of 'Love Like It's Never Gonna Hurt' and 'Shadow,' Love is certain to gain recognition and exposure, both online and via radio play. Notably, Love is about to sign an artist management deal, and she is also working on songs for her next album, which will be released at the beginning of 2010.
Top Five Songs Of The Month
Here are the Top Five Songs which were submitted for this month's contest, with the songwriter credits, plus their e-mail and website links. You can listen to the winning songs by clicking the music players below.
"Best Song Of The Month" Winner
Song Title:
"Love LIke it's Never Gonna Hurt."
Written by:
Franki Love of Los Angeles, CA. Performed by Franki Love.
More Best Songs Of The Month
To enter the next "Best Song Of The Month" Contest (the deadline is the last day of each month), please
Click Here