Savannah Stewart's "Like A Warrior" Named May "Best Song Of The Month"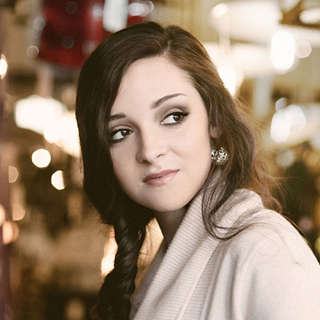 Savannah Stewart, a young pop singer/songwriter based in Atlanta, GA, has won the SongwriterUniverse "Best Song Of The Month" Contest for May, for her song "Like A Warrior" (co-written by Tom Michaels). This song was recently released independently as a single, and it's one of several new songs that she has recorded in Nashville. In March 2014, Stewart also released her debut EP, which is called Amnesia.
"Like A Warrior" is a contemporary song which has potential for pop radio airplay. It has a female empowerment theme which people can relate to, and it sounds like an anthem. The song's arrangement builds momentum and emotion, and features Stewart's strong, stirring vocal performance. This recording was skillfully produced by Tom Michaels, who is a partner in Zodlounge, which is a music production/music services company in Nashville. Michaels played bass and keyboards on "Like A Warrior," and his partners Todd Shay (guitars) and Brett Vargason (drums) also played on this cut.
Stewart (who is 19) was born and raised in Atlanta, where she was inspired early on by listening to such artists as Amy Grant and Norah Jones, and more recently to Kelly Clarkson and Demi Lovato. She also got into acting, and performed in musical theatre productions throughout middle school and high school. In addition, Stewart learned to play some piano and guitar, and she was a member of a worship band at the Christian high school she attended.
In late 2013, Stewart received positive feedback on her vocal performances, so she began writing songs and decided to record an EP. She was referred to the Zodlounge production team, and she has since co-written several songs with Tom Michaels, who has also produced her recordings. Stewart is now attending Lipscomb University in Nashville, so it's been convenient for her to collaborate regularly with Michaels.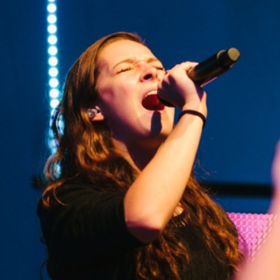 This collaboration led to Stewart's release of her debut EP Amnesia, for which she co-wrote seven of the eight songs. "It's been great working with Tom and with Zodlounge; I'm looking forward to working with them on more songs," said Stewart. During the past six months, Stewart has also recorded and released three more singles: "These Words," "Love Boat" and "Like A Warrior." Coming soon is her next single, which is called "Walls."
For "Like A Warrior," Stewart wanted to create a different type of song. "Instead of a more typical song with a love theme, I wanted to try writing an anthem," she said. "'Like A Warrior' is a female empowerment song—it's about giving women hope and encouragement." Although this song was just released a month ago, Stewart said she's pleased that this song has quickly gotten a positive response.
Currently, Stewart is completing her freshman year of college, and this summer she'll be performing shows with her band in the Atlanta area. "I want to do a lot of live shows, and promote my music via social media. I want to keep writing and recording and performing, and get myself out there."
Top Five Songs Of The Month
Here are the Top Five Songs which were submitted for this month's contest, with the songwriter credits, plus their e-mail and website links. You can listen to the winning songs by clicking the music players below.
"Best Song Of The Month" Winner
Song Title:
"Like A Warrior"
Written by:
Savannah Stewart (of Atlanta, GA) & Tom Michaels (of Nashville, TN).
More Best Songs Of The Month
To enter the next "Best Song Of The Month" Contest (the deadline is the last day of each month), please
Click Here