Interview with Oak Felder, Hit Writer/Producer for Alessia Cara, Demi Lovato, Nicki Minaj And Other Artists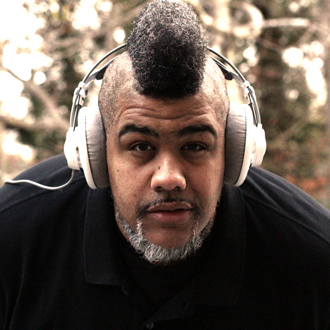 Since he first broke through in 2010 with the hit "Your Love" for Nicki Minaj, Warren "Oak" Felder has been a prominent, in-demand songwriter & producer. Based in Los Angeles & Atlanta, Felder has now co-written & produced several hit songs, including the Top 10 hits 'Here" and "Scars to Your Beautiful" for Alessia Cara. He also co-wrote & produced Demi Lovato's new hit, "Sorry Not Sorry."
In addition, Felder has co-written & produced key songs for Rihanna, Ariana Grande, Jennifer Lopez, Jason Derulo, Chris Brown, Drake, Mario, Trey Songz, Miguel, Alicia Keys, Jessie J, Brandy, Usher, Monica, Elle Varner, Busta Rhymes, Tamia, Chrisette Michele, Fantasia, Omarion, Azealia Banks, Prince Royce, Calum Scott and other artists.
Felder is partners with hit writer/producer Andrew "Pop" Wansel, and they team up on many artist projects. Notably, they co-wrote & produced nine songs on Kehlani's debut album SweetSexySavage, including the single, "Distraction." They also worked closely together on Alessia Cara's hit album, Know-It-All. Wansel is the son of Dexter Wansel, an acclaimed writer/producer who helped create hits for Philadelphia International Records in the '70s & '80s.
Felder is represented by Milk & Honey Management, and he is signed with Sony/ATV Music Publishing.
Oak Felder Interview
We are pleased to do this new Q&A interview with Oak Felder. He tells how he got started, and how he co-wrote & produced hits for Minaj, Cara and Lovato.
DK: Where are you from, and how did you get started as a writer & producer?
Oak Felder: I was born and raised in Istanbul, Turkey. I moved to the U.S. in 2001 when I was 21, to go to school at Georgia Tech (University) in Atlanta, GA. While I was there, I got connected with a friend of mine named Sterling Simms, who now works for Universal Music Publishing. But prior to that, he was an artist who was signed to Def Jam Records. The demo that I did with him got him signed. At the time, I was doing what I call promotional sessions…basically to make money and pay the rent. I produced Sterling's demo and it was pitched to (Def Jam CEO) L.A. Reid, and he liked it. So he invited me to meet with him in New York. That's how my career (as a writer/producer) started back in 2005.
DK: When you were in Turkey, how did you become a musician and learn about the music business?
Felder: One of my uncles is a record producer—I kind of grew up in his studio, learning a trade. You know, I've always been comfortable around studio and music situations. But I was reluctant to try to and get into the music industry, because I know how difficult it is. So I went into computers—I went into networking and I actually focused on networking technology as a trade. I did two years of college in Istanbul, and then I had an opportunity to transfer to Georgia Tech. So I took that opportunity, which is the main reason I moved to the U.S.

Here's the video of Demi Lovato's hit "Sorry Not Sorry," which
was co-written & produced by Oak Felder.
DK: Can you tell me about your big meeting with L.A. Reid?
Felder: I was excited when Sterling Simms told me L.A. liked the demo I produced. So I went to New York and met with L.A. And even more importantly, I met (A&R exec) Karen Kwak, who at the time was working at Def Jam. In addition to doing Sterling's project, Karen put me in the studio with a group she signed. And as I was doing the session, I fell in love with the process of being a writer & producer. I thought…this might be something I need to consider doing as an actual career. And since then, I've never looked back. I worked with a lot of Def Jam acts. I also started cutting records on Chris Brown, Mario and other artists. And now 12 years later, I'm very grateful to still be a relevant producer.
DK: Early on, was there a big cut or collaboration that was a break for you?
Felder: I did a song on Chris Brown's first album, called "Ain't No Way (You Won't Love Me)." It sort of started the ball rolling for me. I think people heard that song from Chris' album [and noticed I produced it]. Soon after, I cut a song on Mario called "Kryptonite." And then a couple years later, I cut "Your Love" on Nicki Minaj, which was my first record that went high on the charts. It wasn't my first single, but it was the first, commercially successful single that I had.
DK: How did you get together with Nicki Minaj and write that song?
Felder: I'm partners with Pop Wansel, and Pop had a previous, existing relationship with Nicki before she was famous. Nicki happened to hear "Your Love," and she was like, "Oh my God, I love this record and I'm gonna sing it." And so she got on it, and she sang the hook and recorded the record. But at first, the record was put off to the side and wasn't a single. But somehow the record leaked, and the song went to #47 on the Hot 100 chart without a push. And then the label realized it might be a hit, so they started pushing the song, and lo and behold, it became a #1 song. So that's how that happened.
DK: As partners, how do you and Pop work together? I noticed that sometimes you work on projects together, and sometimes you work separately.
Felder: Pop reminds me of me (laughs), which is ultimately why I started working with him. He's good at everything—he's a great topliner, great at melodies, a technical genius in the studio, and he's very good at drum programming. He's a well-rounded guy in the studio…and Say Amen, so am I. When we're working in the studio, the process is never the same. A lot of times I'll come up with a drum idea and he'll build around that. Or he'll come in with a sample and I'll build around that. Or he'll have a lyric idea, or I'll have a melody, and we'll start building it out.

Here's the video of Alessia Cara's hit "Here," which was co-written
& produced by Oak Felder.
I'd say the only difference between us, is that our backgrounds are very different. Pop was raised in Philadelphia—his dad Dexter Wansel is a R&B legend, and he grew up listening to soul and R&B records. And with me growing up in Turkey, I wasn't exposed to urban and black music as much as rock, techno and electronic music. And so I'd say the difference between us is that our backgrounds are very different, and that's what makes the make-up of what we do together very unique.
There's an analogy I use to describe how we work together. It's kind of like The Avengers (laughs). Pop is Iron Man and I'm Captain America. So Pop will go off and do his own thing and you know, make his own movie, and as Captain America, I'll go and do my own thing. But every once in a while we'll come together and make The Avengers.
DK: When you're in a studio creating beats and building the tracks, do you usually play all the instruments?
Felder: For the most part, yeah. I'll play most of instruments on the tracks. Unless of course, we happen to bring in live horns or live strings, which is always a special treat to bring in. We actually did that for a song called "Unusual" by Trey Songz featuring Drake. Or we'll bring in a special guitar player or instrumentalist to play certain parts.
DK: You worked on Alessia Cara's debut album Know-It-All, which had two big hits: "Here" and "Scars to Your Beautiful." How did you get together with Alessia and co-write these songs?
Felder: Well, Pop and I were doing a session with Tamia, an amazing artist who is signed to Def Jam. Her A&R exec is an old friend of mine, Tab (Nkhereanye). I've known him since 2004 when he was a songwriter. We were in the studio and we're taking a break, and Tab says, "I've got this new girl I've signed named Alessia." Then he showed us a YouTube video by Alessia—she was probably in the first wave of artists who sang cover songs on YouTube. He played her video and I was struck by her personality. She was an intelligent, funny girl that you'd want to get to know. I was impressed by her and wanted to work with her. So Tab said, "Okay, we'll find some time."
A couple months later, we scheduled a session. Alessia walks in the room, we sit down, and without even playing any notes or chords, we had a two-hour conversation about everything you can think of—music, love, politics and food. We talked a lot about food (laughs). And when we finally got to writing, she already had a basic skeleton of the song, "Here." She and her collaborator Sebastian Kole, who's an amazing songwriter, had a skeleton, with the hook. But we needed to finish it, to get it to be amazing.

Here's the video of Alessia Cara's hit "Scars to Your Beautiful," which
was co-written & produced by Oak Felder.
When Alessia sang the hook in the session, I was looking at Pop and I'm going, "Oh my God, this chord progression almost sounds like a Portishead song that I grew up listening to." Now, I'm a '90s kid, so Portishead was a big deal, especially in Europe. But of course, Pop, not having grown up in Europe, said, "No bro, this doesn't sound like Portishead, it sounds like Isaac Hayes." So we get into a 10-minute argument about it. Eventually, he played me what he's thinking we should use, and I'm like, "I'll be damned…this is Portishead." I didn't know that Portishead had sampled Isaac Hayes. So we were both referencing the same material without even knowing it.
Then we presented it to Alessia and she loved it. She said, "Oh my God, this is such a good idea." And from that point, the song came together in about an hour…it flew together. After that first session, we kept on going…it turned into two weeks of sessions. We had a great chemistry, and we kept putting songs together so effortlessly.
DK: Currently, you have a new hit on the charts, "Sorry Not Sorry" by Demi Lovato. How did this song come together?
Felder: Demi had heard a lot of the songs I did with Kehlani. She evidently liked what I did, so she requested to get in a room with me and write. So Demi, myself, (hit songwriter) Sean Douglas and two of my producers—Downtown Trevor Brown and Zaire Koalo—get in a room.
There's a good backstory to this session. Early that morning, I was on the phone with my wife. I live in Atlanta [with her] but I work in Los Angeles. I'm in Atlanta for two weeks at a time and then I'm in L.A. for two weeks. We were in the process of buying a house, and you know, that can be a little stressful. So my wife and I were having tense words on the phone. I wouldn't say it was an argument, but it wasn't a great conversation (laughs). And she said something that ticked me off. She said "You know what, it would be a lot easier to figure this out if we weren't talking on the phone." And I'm saying, "Come on baby, I'm working, you can't be mad at me for working…I really don't appreciate that statement…I think you should apologize." And she said, "I am not apologetic about that at all. I'm sorry that you feel that way but I'm not sorry" (laughs). Then I said, "What did you just say?" She said, "I'm sorry but I'm not sorry." And I was like, "Yes! Thank you for that!"  Then I said, "Let me call you back."
I wrote down that concept in my phone, and when we met that day with Demi Lovato, I blurted it out: "Why don't we write a song called 'Sorry Not Sorry'." And she connected to it. It connected specifically for her, because there's a lot of things in her past that people are looking for her to be apologetic for. And there's a lot of improvement that she's done to herself, to being a confident, beautiful woman. And she's not apologetic about working on herself and getting her stuff together. So I think the concept connected to her instantaneously. And when we started writing, Demi was instrumental in creating the structure—she was 100% the force behind writing a lot of the ideas of the record. And then of course Sean Douglas, a good friend of mine and a great songwriter, offered to help us knock it out, and that's how that song came together.