Madeline Stone Enjoys Hit Writing Success In Pop, Christian, Country And R&B Genres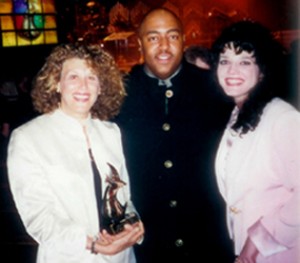 With a career spanning two decades, Madeline Stone is a successful songwriter who has become equally adept at writing songs in many, different genres. Although she is perhaps best known for writing top Inspirational hits in the Christian field, she has also had prominent hits and cuts with pop, country and R&B artists.
Stone is currently enjoying success on several fronts. She co-wrote three songs on country star Billy Gilman's next album, including the upcoming single "Gonna Find Love." She also had three cuts on Gilman's previous album, including the title track & hit single, "Everything And More." Another recent single Stone had was "You Are Loved," with CeCe Winans. She also co-wrote the hit single & title track "Unspoken," for Christian star Jaci Velasquez. "Unspoken" also appears on the top-selling "WOW Hits" compilation album. In addition, Stone also has a song "Souls Along The Way," in the hit movie Oceans Twelve, plus cuts on the upcoming albums by Steve Holy ("What Could I Do Different Tonight") and Chinese star Jane Zhang ("Lucky").
In a recent interview, Stone talked about the various stages of her career, from growing up and writing songs in New York, to moving to Nashville and building a solid reputation as an Inspirational and country writer. Now primarily living in Manhattan, she continues to write for all genres, and she is also writing songs for a Broadway musical she is developing.
Stone was born in Brooklyn and grew up on Long Island, where she began playing piano at an early age. In high school, she joined the choir, and she sang and acted in school plays and musicals. For college, she graduated from Syracuse University with a degree in music education, and then she got her masters degree in music therapy, at Goddard College in Vermont. However, it wasn't until after attending college that she started to focus on her songwriting.
'I started writing songs after college, in the early '80s,' recalled Stone. 'A friend of mine, Bill Boggs (who was a local, talk show host), liked my songs, so he invited me to attend a dinner party at his house, which was also attended by (legendary songwriter) Hal David. I played a few songs on piano that evening, and Hal said he liked my songs, and asked me for my phone number. The next day he set up a meeting for me to meet with execs at Chappell Music. It was so exciting to have a great writer such as Hal David believe in me, and help introduce me to people in the music business.'
Stone's meeting with Chappell went well, which led to her signing several, single-song publishing agreements with the company. Soon after, she got her first two cuts, when Chappell placed her songs with Joe Simon and K.C. (of the Sunshine Band). 'I was so thrilled to get these cuts,' said Stone. 'I didn't really expect to have this songwriting success.'
David then suggested that Stone take a trip to Nashville, to meet with publishers and songwriters there. He set up many meetings for Stone, which led to her securing a one-year, publishing deal with Tree Music (which is now Sony/ATV/Tree). Following her signing with Tree, she decided to move from New York and establish her writing career in Nashville.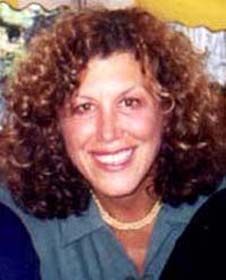 'It was a big step for me, moving to Nashville and signing with Tree Music,' explained Stone. 'At the time, I was the only female songwriter at Tree, which made it a bit uncomfortable for me. However, Roger Sovine (a creative exec at Tree) was great. He took me in his car and introduced me to a lot of people in Nashville. We would have lunch with the Judds, and with other terrific artists. Both Hal (David) and Roger were wonderful mentors for me, who went out of their way to help me with my career.'
Stone started landing a number of country cuts, including a single with Louise Mandrell, plus cuts with Suzy Bogguss, Sylvia, Gary Morris, Shelby Lynne and Lorrie Morgan. She also co-wrote a major R&B hit, 'Read My Lips' for Melba Moore. Following two years at Tree, Stone signed a co-publishing deal with Warner-Chappell Music in Nashville. She stayed with Warner-Chappell for two years, then signed on with Zomba Music for two more years.
It was in 1990 that Stone enjoyed major pop success, when she had cuts on two of the biggest-selling albums of that year. Her song 'Next To You' was on Wilson Phillips' breakthrough album (which sold 12 million units), and 'Kick Start My Heart' was on Canadian artist Alannah Myles' debut album (five million units sold). It was a notable achievement for Stone, to achieve this pop success, while simultaneously placing her country songs with artists in Nashville.
Then in 1992, she returned to Sony/Tree Music for a new co-publishing deal, where she would remained signed for the next, eight years. 'It was around this time that I started writing songs which became Inspirational hits,' explained Stone. 'Deidre O'Hara (who was head of Sony's Publishing pop division) became my next mentor. She introduced me to CeCe Winans, whom I ended up having many years of success with. [CeCe and I] initially wrote two songs together which became hits for her: 'He's Always There,' and 'We Can Make A Difference' (recorded by BeBe & CeCe Winans, which also became a theme song for Martin Luther King Day). We have written nine songs which have been released on Cece's albums, and we're currently writing new songs for her next album.'
Stone's initial hits with CeCe Winans caught the attention of many other Christian artists, who now wanted to write songs with her, for their own album projects. 'It wasn't something I planned, but the opportunities to work with Christian artists just multiplied,' said Stone. 'I was now working with such top artists as Avalon, Kathy Troccoli, Anointed, and Natalie Grant.' In 1996, Stone won the Dove Award for Urban Song Of The Year, for co-writing 'It's It God's Hands Now' for vocal group, Anointed. This song became a R&B hit single for the group.
During the past few years, Stone has continued to write, and place her songs, with a wide range of artists. Such diverse artists as Neil Diamond, Roberta Flack, Ray Charles, John Williams, No Secrets and Joey Lawrence have recorded her songs. Stone is pleased to have several, excellent songwriting collaborators, whom she works with regularly: Toby Gad, CeCe Winans, Sam Lorber, Allen Shamblin, and Chucky Thompson. In the past year, Stone moved back to New York City, although she still regularly travels to Nashville for songwriting collaborations and music-related business.
Stone is also very excited about her latest project, which is writing a Broadway musical. 'I'm very excited to be writing songs for a Broadway show,' said Stone. 'Two years ago, I auditioned for, and was accepted into (a BMI-sponsored) Lehman/Engel Workshop, which is for writing Broadway shows. The workshop was fabulous; I learned how shows are constructed. I love the freedom to write Broadway songs, where I don't have to conform my writing to the [more rigid structures] of pop radio songs.'
'I feel that this is a good time in my life right now; a lot of things are happening,' said Stone. 'I just want to keep working, writing the best songs I can for a wide range of projects. I do believe my strength is writing positive, hopeful songs. I try to write songs which are encouraging, that can hopefully make people feel good when they hear them.'
For more information on Madeline Stone, visit her website: http://www.madelinestonemusic.com
Dale Kawashima is on Google+