Jewel Talks About Her Album Goodbye Alice In Wonderland, And Her Hit "Again And Again"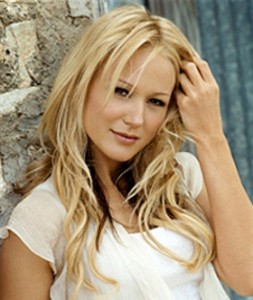 Singer/songwriter, multi-platinum artist Jewel has recorded and performed her songs in different styles over the past decade, ranging from the acoustic folk of her first two albums (Pieces Of You and Spirit), to her rock and country explorations on This Way, and even the dance/pop sound of her previous album, 2034. Now with her new CD Goodbye Alice In Wonderland (on Atlantic Records), Jewel has returned to her folk, rock and country roots, while performing a set of sensitive, passionate songs which she says is her most autobiographical work in a decade.
In a new interview, Jewel talked about her new album, which includes the hit single, 'Again And Again.' She discussed how she wrote or co-wrote all of the songs on Goodbye Alice In Wonderland, and what the songs mean to her, at this stage of her personal life and music career. Jewel also spoke about producing this album, with renowned producer Rob Cavallo (Green Day, Goo Goo Dolls).
The first half of songs on Goodbye Alice In Wonderland mostly feature full-band, pop and rock arrangements. Then in the second half of the CD, the songs are more acoustic-driven, presented with the intimate, sparse instrumentation reminiscent of Jewel's first two albums. Key cuts on the album include the midtempo hit 'Again And Again,' the slow, poignant 'Long Slow Slide,' the imaginative title cut, the optimistic, uniquely crafted 'Good Day,' and the personal reflection of her life in her new hometown, 'Stephenville, TX.'
Jewel explains why this album is autobiographical: 'Goodbye Alice In Wonderland is no fairy tale, but still it is a strange trip indeed. This record sort of chronicles my life, from going from Alaska to living in my car, to singing in Hollywood the first time, to getting signed for record deals, to now being at full circle and living on a ranch again, this time in Texas. This is the most autobiographical album I have made since Pieces Of You (her first album), and I spent a lot of time sequencing it, so that each song sets up the next, like a novel with a beginning, a middle, and an end.'
'I really see this record as a bookend to Pieces Of You,' she added. 'I think it's because it was a similar time in my life in a completely different way, meaning that I was turning 20 during my first record. I was closing this period of my life where I was living in a car and just scrambling my whole life, to signing a six-record deal with Atlantic. [Then a decade later, when I was making my new album] I was turning 30 and I'm at the end of that six-record deal. My life has changed so utterly and completely, [yet I was] able to come full circle and live my live in a way that I did in the beginning, on a ranch and having a really simple life. I make records, I go out and promote them, and then I go back to my really simple, normal life.'
When Jewel was recording songs for the new album, she had many songs to choose from that she had written over the years. Unlike many artists who write specifically for their next album, Jewel has amassed an extensive catalog, and she can select songs which fit her current album's perspective and theme. Songs on the new CD such as '1,000 Miles Away.' 'Satellite' and 'Long Slow Slide' are already familiar to many Jewel fans, because she has performed them in her concerts.
'For me, [coming up with songs for an album] it's been a luxury, because I've never had to write a record,' she explained. 'I've never had that pressure of 'holy crap, I have to write a record!' I feel like I'm always writing and I always have something to draw from. So it's never been that pressure, which I have enjoyed.'
'I had a list of about 20 or 30 songs that were contenders for the new album. I showed them to Rob (Cavallo, her co-producer). He told me the ones he resonated with. We over cut ' we cut about 18 or 19 tracks, and then the songs [which made the album] are the ones that seemed to really work well.'
Jewel spoke about her single 'Again And Again,' and what the song means to her. 'I see 'Again And Again' as a sequel to 'You Were Meant For Me' (her hit from her first album). I was probably 19 when I wrote 'You Were Meant For Me,' and it was this naïve, sweet longing, and then you grow up and you actually fall in love, and you realize how hard it is and how much work it is. You start to realize the difference between lust and love, is that you actually stick around when it's hard when you're in love. You find that you can't leave and the hard things seem worthwhile, and you're actually able to find poetry in the daily struggle of building a relationship. I began to find that romantic, instead of just looking for it to be constantly easy, and have simplistic notions of things being meant for each. So for me, I feel like the song is like a grown-up version of 'You Were Meant For Me.'
Now with the release (May 2) of Goodbye Alice In Wonderland, Jewel is embarking on a major concert tour, with fellow Atlantic artist Rob Thomas. The tour starts May 23 in Clearwater, FL. 'I'm excited to be doing a tour with Rob, because I think it will be a show that fans will like. I will be doing a different set list every night, and Rob is great live. We'll also be singing together onstage.'
Dale Kawashima is on Google+