Jack Williams' "Starts With A Girl" Named June "Best Song Of The Month"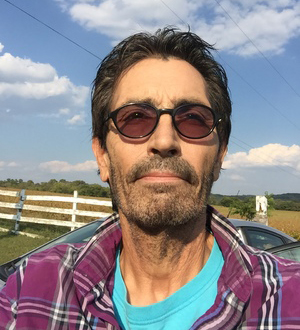 Jack Williams, a rock/country/pop songwriter based in Nashville, TN, has won the SongwriterUniverse "Best Song Of The Month" Contest for June, for his song "Starts With A Girl" (co-written by Troy Johnson & James Dean Hicks). Williams is a veteran songwriter who's had cuts with Gregg Allman, Montgomery Gentry, the Oak Ridge Boys, and rock bands Uriah Heep and Molly Hatchett.
"Starts With A Girl" is a fresh, contemporary country/pop song which sounds ready for radio airplay. This demo has a modern sound which was skillfully produced by Williams and Troy Johnson, and features a strong vocal performance by Johnson. Both co-writers—Johnson and James Dean Hicks—are successful songwriters who've written hit singles and had many cuts. Johnson has placed songs with the Dixie Chicks, Keith Urban and James Taylor, and Hicks has had cuts with Kenny Chesney, Wynonna, Lonestar and Johnny Cash.
Williams grew up in Florida; he first lived in Miami and then moved to the small town of Eureka. He learned to play guitar and some keyboards. When he was in his early 20s, he signed a one-year deal with The Who's publishing company, and he subsequently signed a publishing deal with Uriah Heep. Notably, Williams wrote several songs for Uriah Heep, which they recorded for their albums, Innocent Victim and Firefly.
It was years later that Williams moved to Nashville and started placing his songs with country and rock artists. He co-wrote the title cut of blues/rock legend Gregg Allman's album, Just Before The Bullets Fly, which was released in 1988. He also worked with the Oak Ridge Boys and placed two songs on their albums. In addition, Williams has had cuts with the Little River Band, Blackfoot, Lance Miller and Blackstone Cherry.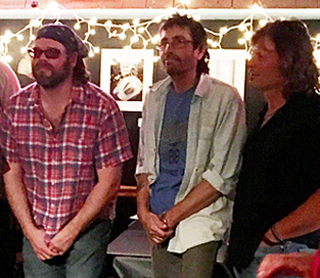 During the past few years, Williams has been writing regularly with Johnson and Hicks. For their song "Starts With A Girl," Hicks came up with a guitar part that Johnson and Williams liked, and then the trio wrote and finished the song during a couple sessions. Each of the three writers contributed to the demo, with Hicks playing guitar, Williams doing programming, and Johnson doing programming and mixing the demo.
Currently, Williams and Johnson are pleased that Canadian country artist Aaron Pritchett has recorded their song "Dirt Road In 'Em," and released it as his new single. This song is moving up the Canadian country chart.
Having been a pro songwriter for decades, Williams remains enthusiastic about writing songs in multiple genres, and writing for younger artists who are on the charts. "I may be older now," he says, "but I can think young and still be a kid at heart." Williams adds, "I'd really like to write more songs for film and TV. I'm looking for co-writers to write [specifically] for film and TV shows."
Top Five Songs Of The Month
Here are the Top Five Songs which were submitted for this month's contest, with the songwriter credits, plus their e-mail and website links. You can listen to the winning songs by clicking the music players below.
"Best Song Of The Month" Winner
Song Title:
"Starts With A Girl"
Written by:
Jack Williams, Troy Johnson & James Dean Hicks of Nashville, TN. Demo sung by Troy Johnson.
More Best Songs Of The Month