Renowned Writer/Producer Glen Ballard Talks About His Hits With Alanis Morissette And Michael Jackson, And His New Projects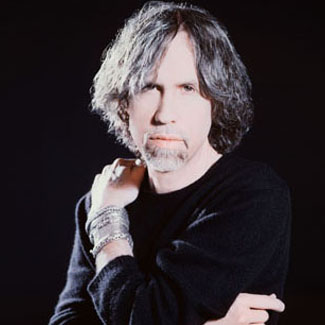 Glen Ballard is a multi-Grammy-winning songwriter & producer who has helped create an impressive number of memorable hits during the past four decades. He is best known for co-writing & producing all the songs on Alanis Morissette's groundbreaking album, Jagged Little Pill, which will be re-released this October in a new package called Jagged Little Pill: Collector's Edition, which marks the 20th anniversary of the album's release. This album includes such classic hits as "You Oughta Know," "Ironic," "You Learn," "Hand In My Pocket" and "Head Over Feet." Notably, Jagged Little Pill won Grammy awards for Album of the Year, Best Rock Album and Best Rock Song, and has sold over 33 million units worldwide.
In addition, Ballard is known for collaborating on many other hit projects. He co-wrote the #1, acclaimed hit "Man In The Mirror" for Michael Jackson, which was nominated for Record of the Year at the Grammy Awards. He co-wrote & produced the female pop trio Wilson Phillips, including their #1 hits "Hold On" and "You're In Love" from their self-titled debut album. Also, Ballard co-wrote & produced the Top 10 hits, "All I Need" for Jack Wagner and "I Wonder Why" for Curtis Stigers.
During his career, Ballard has worked with a wide range of artists in several genres. Here's a partial list of his other credits. Ballard co-wrote & produced Morissette's album Supposed Former Infatuation Junkie (the follow-up to Jagged Little Pill), which included the hit "Thank U." He co-wrote & produced all the songs on Dave Matthews Band's double platinum album, Everyday. He's worked with Katy Perry, No Doubt, Aerosmith, Quincy Jones, Aretha Franklin, Van Halen, Andrea Bocelli, the Corrs, Shakira, Christina Aguilera, Idina Menzel, Stevie Nicks, Ringo Starr, Anastacia, the Pointer Sisters, Chaka Khan, Paula Abdul, Annie Lennox, the Goo Goo Dolls, Lea Salonga, Teddy Pendergrass, Patti Austin, Al Jarreau, Evelyn King, Sheena Easton, Toto, O.A.R. and P.O.D.
Ballard has also worked frequently on songs for movies & soundtrack albums. Notably, he co-wrote the ballad "Believe," which was sung by Josh Groban and featured in the hit animated movie, The Polar Express. "Believe" won a Grammy award in 2008 for Best Song Written for a Motion Picture, and was nominated for an Oscar award in the Best Song category. Ballard has also composed songs for the films Charlotte's Web, A Christmas Carol, Beowulf, The Croods, The Mummy's Return and Valentine's Day.
During the past few years, Ballard has been pursuing a new endeavor: composing the music score and songs for Broadway musical productions. He wrote (with Dave Stewart & Bruce Joel Rubin) the songs for the successful show Ghost The Musical (based on the hit movie, Ghost) which first ran in New York and London, and is now touring worldwide. In addition, Ballard is now composing the music score and writing songs (with Alan Silvestri) for the upcoming Broadway adaptation of the hit movie, Back To The Future.
Currently, Ballard also runs his production company called AUGURY, which is developing original, music-driven content for television, film and stage. One of his latest endeavors is writing songs for a new jazz group called The Eddy, which he's excited about.
We are pleased to do a new Q&A interview with Glen Ballard. He tells how he got started in the music business, and recalls working with Alanis Morissette, Michael Jackson, Wilson Phillips and Dave Matthews. He also discusses his more recent Broadway shows and other projects.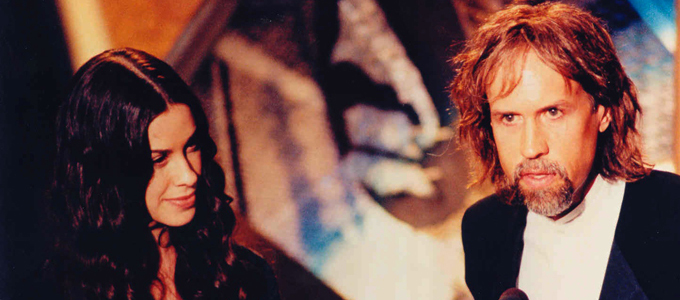 DK: How did you get started in the music business? I read that you're originally from Natchez, Mississippi.
Ballard: Yes, I grew up in Natchez, and I moved to Los Angeles when I was 22. When I first came to Hollywood I worked for a division of John Reid's company, which managed Elton John and Kiki Dee. I started there by answering the phones and operating the telex machine—the way we talked to London back then—and essentially just trying to make myself useful. I had a chance to learn about the business of the music business, seeing it at the highest level. I learned how big tours came together, what managers did and didn't do, and I learned about music publishing. And of course getting to be around the creative genius of Elton and all the talented people around him was the biggest education. I didn't ever really meet Elton until I had been there over a year. After three years of working at John Reid's company, I was able to get a publishing deal at MCA Music.
DK: Early in your career, you had a big breakthrough, writing & producing hits with Wilson Phillips. How did you get together with them?
Ballard: I got involved with Wilson Phillips through my connection with the great producer, Richard Perry, who had signed Wilson Phillips to his production company. He asked me to write songs for the group. We wrote four songs and recorded the demos, which included (the future hits) "Hold On" and "You're In Love." But then Richard took a high level A&R job at Warner Bros. Records. For some reason, it didn't work out between Warner Bros. and Wilson Phillips.
Then one day I got a call from the group—they asked if I could continue to work with them. We eventually shopped Wilson Phillips for a label deal, but everyone passed except for SBK Records (owned by execs Stephen Swid, Martin Bandier & Charles Koppelman). Charles Koppelman was a big believer in the group, so they signed Wilson Phillips and let me produce their album.
DK: You co-wrote the great ballad "Man In The Mirror" for Michael Jackson. How did you write this song with Siedah Garrett?
Ballard: From 1985-8 I was a staff producer for Quincy Jones Productions. It was exciting and terrifying to work for a great producer like Quincy. During this time I worked with several of his artists on his label (Qwest Records), including Jack Wagner and Patti Austin. I co-wrote & produced Jack Wagner's hit, "All I Need."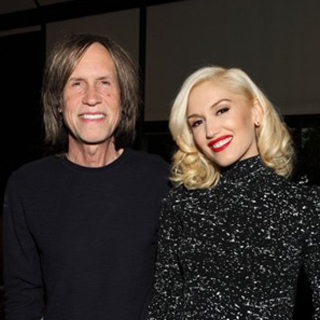 Around 1986-7, I was trying to write songs for Michael Jackson's Bad album (the follow-up to Thriller) but none were accepted. Most of these songs were uptempo. Then Siedah Garrett called me up and said, "Quincy needs one more song for Michael's album." She said, "Come on…Let's do it!" So on a Saturday afternoon she came to my house. We just sat and wrote the song ("Man In The Mirror") on a late Saturday afternoon. That evening, we did a scratch demo.
Siedah loved the song right away. That weekend she drove to Quincy's house and told him, "I've got the song for Michael!" Quincy heard it and said, "You're right, this is the song!" Then the next day, Quincy played it for Michael at Westlake Studio, and he loved it. By Tuesday, we had decided to record it. [For the production] It modulated a half-step—from G to A Flat. I had arranged an unusually long end for the tune, and I figured we would edit it down, but Michael said to keep all that real estate, he knew what to do with it. He did indeed, and the last movement with him and the choir is one of my favorite moments in my music career.
DK: In June it was the 20th anniversary of the Jagged Little Pill album. How did you get together with Alanis Morissette?
Ballard: I've been doing some press for the 20th anniversary of Jagged Little Pill, so the making of the album is fresh in my mind. I met Alanis on March 8, 1994 at my studio in Los Angeles. She had recorded two albums as a teenager for MCA Records, but when she was 17 she was dropped by the label, but the publishing deal got renewed because MCA executive John Alexander was a believer in her talent as a writer and artist. When he came to work in the L.A. office he made sure he got Alanis out to California to write with some of us on the MCA staff. Kurt Denny worked with John at MCA and called me to set up my first collaboration write with Alanis. I hadn't heard her music, she probably didn't know mine, and she didn't have a record deal anymore, so it was like strangers on a train meeting with no past or future, just whatever happens now. So we had this really open-ended sense of creative freedom because we had no one to please other than ourselves. We just decided to write a song without premeditation or supervision. I thought of this great club in New York called The Bottom Line, and how we could write a song about [two people] meeting at the club, and what could happen. She instantly saw the metaphorical possibilities, and we sat down and wrote a song called "The Bottom Line." I made the demo and she sang it that night. We liked it, our publishers liked it, and we had no idea how or where it would fit in the marketplace. It was simply good music and writing, and she had an extraordinary voice. The third song we wrote was called "Ironic."
DK: Was it then that these demos were used to shop Alanis for a label deal?
Ballard: Yes. But when we took it out to the world and played it for labels (at the end of 1994), everyone passed on signing her. Some people said it wasn't polished enough. People liked Alanis, but nobody signed it. But then we got a call from Ken Hertz (who was one of Alanis' attorneys), who said his client Guy Oseary was starting (as A&R exec) at Maverick Records (founded by Madonna & Freddy DeMann).
In January of 1995, I drove Alanis over to Maverick Records. Alanis began playing, and after hearing just half of the song "Perfect," Guy openly responded to the music. He liked it from the downbeat. It was soon after, that we invited everyone at Maverick to my studio. Alanis performed three songs live in the studio, singing to the music tracks and then we played a few acoustic songs. The showcase went well, and then Maverick signed her to a label deal.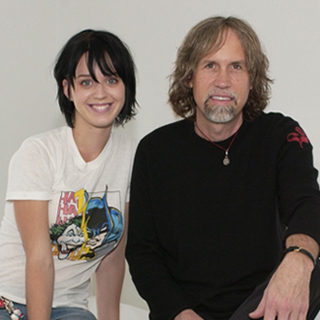 It was amazing how quickly things turned around. In January we had no deal, by February we got a record deal, and by March we were auditioning musicians for her band. Her first two performances were amazing. I had never seen her perform and she was electrifying, pure energy, confident and un-choreographed. Then around that time KROQ (modern rock radio station) played "You Oughta Know," and it got an explosive reaction. Then they played "Hand In My Pocket," and these two songs quickly became hits at modern rock radio. At that point Alanis was basically on a rocket to the moon.
DK: When you reflect on this amazing period with Alanis, what comes to mind?
Ballard: The lesson I learned (from working with Alanis) was to trust your instincts. We got together 20 times, and we wrote 20 songs. We just did what we wanted to do.
DK: You've worked with so many top artists. Besides Alanis Morissette and Michael Jackson, do you have other album projects which are your favorites?
Ballard: One of the most satisfying was making Dave Matthews' album, Everyday. I had arranged about eight of their tunes that they had been trying to record off and on for over a year, and Dave came out a week in advance of the band to write two more songs to finish the record. He and I ended up writing 12 songs in 10 days. We made excellent demos of them all, and when the band arrived Dave was hot to record all the songs he had just written with me. To the band's credit they were game, and they let me work them through arrangements in a few days on material that they would normally gestate live for months or years.
DK: More recently, you've had a Broadway hit success with Ghost The Musical. How did you decide to begin composing for musicals?
Ballard: I got lucky. Dave Stewart (of the Eurythmics) invited me to collaborate with him and Bruce Joel Rubin. Bruce had won the Oscar for Best Screenplay for Ghost, and he had written the book for Ghost The Musical. We spent six years writing it, although Dave didn't say it would take that long (he laughs). Matthew Warchus directed it, and he is a great director…a genius. Matthew had a vision (for Ghost The Musical), which was very high tech. The show has done very well—it's playing in Shanghai right now, and it's played throughout the world.
DK: I read that you're now working on a Broadway musical for the hit movie, Back To The Future. Is that true?
Ballard: Yes, I'm working on it now with Alan Silvestri (acclaimed film composer who composed the scores for the Back To The Future films, plus Forrest Gump and Marvel's The Avengers). It's an incredible piece.
DK: You now have a production company called Augury. Can you tell me about this?
Ballard: Augury is the most exciting company I've ever had. It's dedicated to the power of songs, and utilizing these songs in as many places as possible. We have a new project called The Eddy, which is a jazz band. The Eddy is great jazz band and they're out playing live now. It's a five-piece group consisting of vocals, piano, bass, drums and flugelhorn. Julia Harriman is a phenomenal singer.
I'm also working on a new musical called Queen of Souls. It's the story of Marie Laveau, who was the Voodoo Queen of New Orleans (in the 1800s). She's a legend, and our musical will be tracing her history, as well as (her influence on) the history of jazz music. I have a spectacular director who wants to do it.