Dylan Holton's "Yes She Does" Named September "Best Song Of The Month"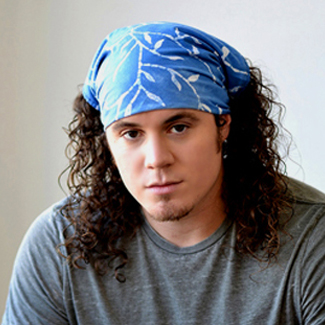 Dylan Holton, an acoustic/pop singer/songwriter based in Los Angeles, has won the SongwriterUniverse "Best Song Of The Month" Contest for September, for his song "Yes She Does." This song is included on Holton's new album Jar Of Sunshine, which he will release independently this month (on Sept. 22).
"Yes She Does" is a very hooky, upbeat pop song which sounds ready for radio airplay. The song starts off with a rollicking, acoustic guitar track in the verses, and then builds to a full band arrangement in the chorus. Holton's lead vocal performance is expressive and appealing, and the way he sings the main chorus phrase "She loves me…yes she does," gives this song a positive, uplifting feeling. This recording was expertly produced by Bill Bell, who is known for being the musical director & guitarist for Jason Mraz
Holton was born and raised in Pictou County, Nova Scotia, Canada, where he grew up in a musical environment—his parents and his older sister all played instruments. Holton first took piano lessons, and later on he learned to play guitar, which became his main instrument.
During high school, Holton was an athlete who focused more on playing baseball. However, when he attended college at the University of Mount Olive, he suffered an injury, which led to him concentrating on music. Holton began writing songs, and he invested in a Pro Tools studio, which he set up at home.
In 2013, Holton released his first album, Welcome to the Real World, and followed up by playing shows on the East Coast, California and across Canada. Holton impressed people with his live performances, which led to an opportunity to perform his original songs in his own show on Carnival Cruise Lines tours in the Caribbean, the Bahamas, Mexican Riviera, Alaska and Hawaii.

Here's the video of Dylan Holton performing his song, "Yes She Does."

While working on the cruise ship tours, Holton had time to write new songs for his latest album project, Jar Of Sunshine. In 2014, he got in touch with producer Bill Bell, and they agreed to work together. "I found out about Bill because I was a big fan of Jason Mraz," explained Holton. "His quality and experience is top-of-the-line. I was able to knock out the whole album with Bill in three months."
Three of the songs from Holton's new album ("Yes She Does," "Weight Of The World" and "Daisy A Day") have already been released as singles, and have been received well. "'Weight Of The World' became the #1 song on the radio in Eastern Canada, on the East Coast Countdown, which is based on fan voting," said Holton. "I'm excited about the release of my new album this month, and I hope it will lead to some [excellent] new opportunities."
Top Five Songs Of The Month
Here are the Top Five Songs which were submitted for this month's contest, with the songwriter credits, plus their e-mail and website links. You can listen to the winning songs by clicking the music players below.
"Best Song Of The Month" Winner
Song Title:
"Yes She Does"
Written by:
Dylan Holton of Los Angeles, CA. Performed by Dylan Holton.
More Best Songs Of The Month