Katelyn Dawn's "Socially Awkward" Named June "Best Song Of The Month"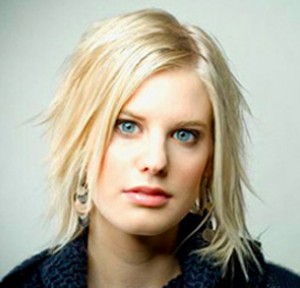 Katelyn Dawn, 19, a promising, pop/rock singer/songwriter/guitarist based in Winnipeg, Manitoba, Canada, has won the SongwriterUniverse 'Best Song Of The Month' Contest for June, for her song 'Socially Awkward.' This song is featured on Dawn's new 11-song album, The Window, which she released independently in April (2008).
'Socially Awkward' is an uptempo, acoustic pop-rock song, in the musical vein of Jewel or Colbie Caillat. It has an unique title and a very honest lyric by Dawn, about how she felt as a high school student growing up in Winnipeg. The song also features a hooky melody, particularly in the chorus. 'Socially Awkward' was skillfully produced Chris Burke-Gaffney (who has produced & managed Chantal Kreviazuk) and Dale Penner (Nickelback, Holly McNarland).
Dawn was born in Steinbach, Manitoba, which a small town near Winnipeg. She grew up in a music environment ' her grandfather and other family members were musicians. Dawn took voice lessons at a young age, and when she was 14, she learned to play guitar and started writing songs. By age 16, she had released her first CD called Open Your Eyes, which contained 11 songs which she wrote. Dawn subsequently attended the MIDEM music conference in Cannes, France, where she promoted her album and performed a showcase.
Then in August 2007, Dawn began recording her second CD, The Window. 'For my new album, I worked with two excellent producers, Chris Burke-Gaffney and Dale Penner,' said Dawn. 'I recorded at both their studios here in Winnipeg. On the album I played acoustic guitar and sang lead & background vocals; Chris played electric guitar & bass, and Dale was the engineer.'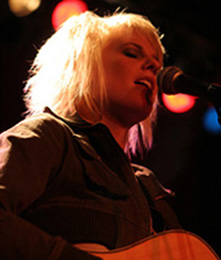 Dawn discussed how she wrote 'Socially Awkward': 'I wrote this song when I was 17 and in high school. High school was kind of weird and difficult time for me. I was already focused and serious about building a career in music, whereas a lot of the kids my age were into other things ' they didn't know what they wanted to do in life yet. So 'Socially Awkward' reflects how I felt at the time.'
Currently, Dawn is promoting her latest album, and some of the songs (including the cuts 'When The Coffee's Cold' and 'Oxymoron') are getting played on the CBC radio network across Canada. She is also performing live locally (both solo and with a band), and she will be playing shows in Toronto this summer. 'I'm excited about promoting my new album in as many ways as possible,' she said. 'Also, my producers are helping me shop for a label deal, and I'm looking for management.'
Top Five Songs Of The Month
Here are the Top Five Songs which were submitted for this month's contest, with the songwriter credits, plus their e-mail and website links. You can listen to the winning songs by clicking the music players below.
"Best Song Of The Month" Winner
Song Title:
"Socially Awkward."
Written by:
Katelyn Dawn of Winnipeg, Manitoba, Canada. Performed by Katelyn Dawn.
More Best Songs Of The Month
To enter the next "Best Song Of The Month" Contest (the deadline is the last day of each month), please
Click Here