Mike Burke's "If We Could See" Named August "Best Song Of The Month"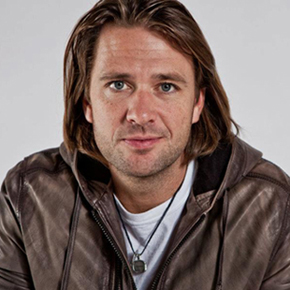 Mike Burke, a talented soul/rock singer/songwriter based in Los Angeles, CA, has won the SongwriterUniverse 'Best Song Of The Month' Contest for August, for his song "If We Could See.' This song is included on his five-song EP, If We Could See, which he released independently in April (2012). Notably, Burke also entered this song for our SingerUniverse "Best Vocalist Of The Month" Competition, and he won this separate contest for his excellent vocal performance.
'If We Could See' is a heartfelt, acoustic midtempo song, which has insightful lyrics about seeing things through the eyes of homeless prople or people in troubled situations. The song starts out with sparse instrumentation (just acoustic guitar) and then in the chorus a full-band sound emerges. A highlight of this cut is Burke's soulful, expressive vocals, which convey the compassion of the song's lyric theme. This recording was expertly produced by Bill Lefler in Los Angeles, who is known for his work with Ingrid Michaelson, Gym Class Heroes and Dashboard Confessional.
Burke grew up in Boston, MA, where he learned to play several instruments including guitar, piano, violin, cello and harmonica. He was inspired by listening to such favorite artists as Ray Charles, Stevie Wonder and Bob Marley. It was during his senior year of high school that he first considered a potential career in music, when he performed and received a good response at a talent show. For college, Burke attended Quinnipiac University in Hamden, Connecticut, where he subsequently majored in both economics and math.
After graduating from college, Burke then moved to New York City to work on Wall Street as a hedge fund trader. During this period, Burke continued to write songs and perform at clubs. For the next seven years, Burke had a successful financial career, but  he ultimately decided to leave his job and move to Los Angeles to pursue his artist career. "I left Wall Street because I knew my true passion was music. Since I moved to L.A., I've met a lot of great people and played some great venues. I'm concentrating on my music fulltime now."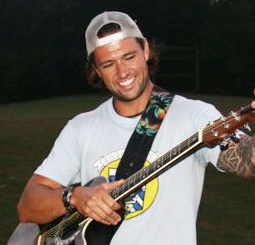 Burke recorded and released his first EP, Appleyard Lane, in 2009. Then during the past year, he wrote "If We Could See" and other songs for his second EP, which he released in April. Burke explained how he wrote this song: "When I was living in the East Village in New York City, there would be a lot of homeless people there. I had a great job, yet I would be walking by homeless people who had nothing. I thought, if I could see things through their eyes, then I might know more about what they're going through."
Notably, Burke has linked his music & recordings to charities he supports. He has made his current EP available for sale as a bracelet, which contains the music files that can be played via an USB port on a computer. Part of the proceeds from this bracelet are being donated to charity. Burke has make charity appearances on behalf of Mid-Atlantic Burn Camp and CHAP International.
Top Five Songs Of The Month
Here are the Top Five Songs which were submitted for this month's contest, with the songwriter credits, plus their e-mail and website links. You can listen to the winning songs by clicking the music players below.
"Best Song Of The Month" Winner
Song Title:
"If We Could See."
Written by:
Mike Burke of Los Angeles, CA. Performed by Mike Burke.
More Best Songs Of The Month
To enter the next "Best Song Of The Month" Contest (the deadline is the last day of each month), please
Click Here