Adam Avery's "Halfway To You" Named July "Best Song Of The Month"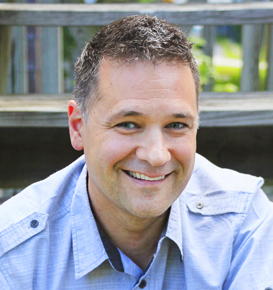 Adam Avery, a pop & country songwriter based in Burlington, VT, has won the SongwriterUniverse "Best Song Of The Month" Contest for July, for his song "Halfway To You" (co-written by Claire Ulanoff of Nashville, TN). This is the second time Avery has won our song contest. He previously won in June 2012 for his song, "Redefined".
"Halfway To You" is a well-crafted country ballad which has a heartfelt, romantic lyric theme. This song starts off softly with acoustic guitar & vocals in the first verse, and then gradually builds to a strong chorus and a full band arrangement. This demo features a  soulful, expressive vocal performance by Ron Wallace, who is known as a top demo singer in Nashville. "Halfway To You" was expertly produced by Bruce Michael Miller, a Nashville-based writer/producer/artist who has performed with such artists as Paul McCartney, Kenny Loggins and Jeffrey Steele.
Avery grew up in upstate New York, in a farming town near the Canadian border. He learned to play guitar and bass, and he started writing songs and playing in bands during his high school years. For college, Avery first attended State University of New York (SUNY), and then he went to Oregon, where he graduated from Portland Bible College with a Bachelor's Degree in Theology.
After college, Avery moved back to upstate New York, where he worked in music retail for two years, and then as Musical Director for a church for 10 years. He got married and now has four children, but he's always kept his passion for music and songwriting. In addition to his songwriting, Avery is the fulltime minister at Church At The Well, a non-denominational church in Burlington.
Avery's first success as a songwriter was writing the song "Redefined," which he placed with the Chicago-based band, Daniel's Window. Their version of "Redefined" has recently been placed in the independent film, Touched By Grace.
During the past two years, Avery has focused more on writing songs in the country genre. "I started writing country songs, which was new to me," explained Avery. I realized that there's a good market for stand-alone songwriters. I'm excited about writing country, and I love listening to songs by such top country writers as Craig Wiseman, Ashley Gorley and Shane McAnally."
With his song "Halfway To You," Avery wrote the first verse and chorus, but he decided to find a good collaborator to help him finish the song. "I contacted Claire Ulanoff, who's a fantastic lyricist," he said. "She wrote a terrific second verse and pre-chorus, and wrote some excellent lyrics. When we finished writing the song, she then got Ron Wallace to sing the demo and Bruce Michael Miller to produce it."
Top Five Songs Of The Month
Here are the Top Five Songs which were submitted for this month's contest, with the songwriter credits, plus their e-mail and website links. You can listen to the winning songs by clicking the music players below.
"Best Song Of The Month" Winner
Song Title:
Halfway To You.
Written by:
Adam Avery (of Burlington, VT) & Claire Ulanoff (Nashville, TN). Performed by Ron Wallace.
More Best Songs Of The Month
To enter the next "Best Song Of The Month" Contest (the deadline is the last day of each month), please
Click Here