Adam Avery's "Redefined" Named June "Best Song Of The Month"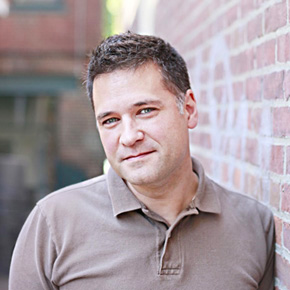 Adam Avery, a pop songwriter & artist based in Burlington, VT, has won the SongwriterUniverse 'Best Song Of The Month' Contest for June, for his song 'Redefined'. This song was originally recorded by Avery for his independent album release in 2006, and then it was recorded & released by the Chicago-based group Daniel's Window, in 2009. It was the Daniel's Window version which Avery submitted for this song contest.
'Redefined' is a graceful, acoustic/pop ballad which has a heartfelt lyric message about having hope, even in the midst of difficult times. The song starts with just acoustic guitar & vocals, and then builds into a full-band sound midway into the song. The chorus is the highlight of the song, with its beautiful, soaring melody. This recording features excellent vocals by Heather King of Daniel's Window, and the band plays strong acoustic & electric guitar parts, and sings terrific harmonies. This version of "Redefined" was produced by the group and released on their 2009 album, also titled Redefined.
Avery grew up in upstate New York, in a farming town near the Canadian border. He learned to play guitar and bass, and he started writing songs and playing in bands during his high school years. He was inspired by listening to rock bands such as Yes and White Lion, and more recently to John Mayer. For college, Avery first attended State University of New York (SUNY), and then he went to Oregon, where he graduated from Portland Bible College with a Bachelor's Degree in Theology.
After college, Avery moved back to upstate New York, where he worked in music retail for two years, and then as Musical Director for a church for 10 years. He got married and now has four children, but he's always kept his passion for music and songwriting. In 2006, he recorded and released his only album to date, Feels Like Trigonometry. Avery said, "I was excited to finally record my album, and it was produced by my friend, Anthony Daniels."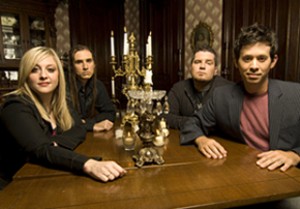 Daniels subsequently formed a music publishing company and began pitching "Redefined" to other artists to cover it. "Anthony saw a listing for Daniel's Window, and he sent them the song," explained Avery. "The group then recorded 'Redefined' for their album and they did a beautiful job."
Four years ago, Avery moved to Burlington, VT, to start his own church, which is called Mosaic Burlington Church. His duties as Minister requires his fulltime energy, but he still writes songs to pitch for covers and for film/TV placements. "I've had good success recently pitching my songs via the site Music Xray," said Avery. "I've gotten interest from three music supervisors, plus good feedback. I also just won the Song Of The Month Contest on the H Music site."
Top Five Songs Of The Month
Here are the Top Five Songs which were submitted for this month's contest, with the songwriter credits, plus their e-mail and website links. You can listen to the winning songs by clicking the music players below.
"Best Song Of The Month" Winner
Song Title:
"Redefined."
Written by:
Adam Avery of Burlington, Vermont. Performed by Daniel's Window.
More Best Songs Of The Month
To enter the next "Best Song Of The Month" Contest (the deadline is the last day of each month), please
Click Here