Abbie Folken's "Wildflower" Named December "Best Song Of The Month"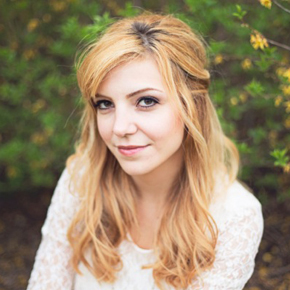 Abbie Folken, a pop/rock/Americana singer/songwriter based in Peoria, Illinois, has won the SongwriterUniverse "Best Song Of The Month" Contest for December, for her song "Wildflower". This song is the title cut of her debut EP, Wildflower, which she released independently last month (November 2013).
"Wildflower" is a gentle, acoustic pop song which is a bit reminiscent of Norah Jones' soulful, organic style. This recording provides a fine showcase for Folken's songwriting ability and her expressive, distinctive vocals. The song starts off with an appealing, understated arrangement in the verse, and then builds into a hooky chorus which is easy to sing along to. "Wildflower" was expertly produced by Ian Fitchuk of Nashville, who played guitar and drums on this cut. Folken played piano and sang lead and background vocals.
Folken was born and raised in Peoria, where she learned to play piano at a young age, and later on played guitar. For her songwriting, she was inspired by listening to such artists as Ryan Adams, Mindy Smith and Lori McKenna. After high school, Folken attended Bradley Unversity in Peoria, where she majored in music business and marketing.
After graduating from college, Folken utilized her marketing background to get a job in a non-music sector. "I needed a job to pay the rent, so I worked in marketing for Caterpillar (construction equipment) and at another company," explained Folken. "But last year (2012), I decided to leave my job to pursue my music career fulltime."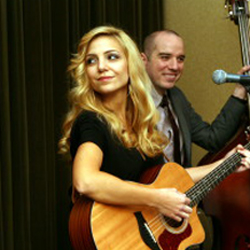 Folken then focused on her songwriting and made plans to record her first EP. A friend referred her to producer Ian Fitchuk, who is based in Nashville. She was impressed with Fitchuk's music, so she decided to come to Nashville to record her EP with him at a studio there.
Folken wrote "Wildflower" in 2011 while she was still working at her marketing position. "I wrote it during a break from my office job," she recalled. "I pictured being outside and melding into the elements, which was the opposite of being stuck in a cubicle office for 40 hours a week."
Currently, with the release of her EP, things have been going well. Her song "Wildflower" has been placed in the upcoming movie Tyler Perry's Single Mom's Club. In addition, Folken has a band, and they've been playing shows around Central Illinois. "My plan is to write a lot more songs—writing on my own, and with other people," she said.  "I want to release a full-length album in the coming year."
Top Five Songs Of The Month
Here are the Top Five Songs which were submitted for this month's contest, with the songwriter credits, plus their e-mail and website links. You can listen to the winning songs by clicking the music players below.
"Best Song Of The Month" Winner
Song Title:
Wildflower.
Written by:
Abbie Folken of Peoria, Illinois. Performed by Abbie Folken.
More Best Songs Of The Month
To enter the next "Best Song Of The Month" Contest (the deadline is the last day of each month), please
Click Here