Will Shehan's "All The Best" Named December "Best Song Of The Month"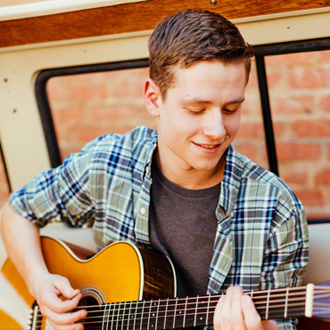 Will Shehan, a pop/rock/soul singer/songwriter based in Gaffney, South Carolina, has won the SongwriterUniverse "Best Song Of The Month" Contest for December, for his song "All The Best." This song is included on his EP called Hers or the Highway, which he released independently in June (2017).
"All The Best" is an uptempo, pop/soul song that has a funky, rhythmic groove, and it feels good to listen to. The lyric story is about a friend of Shehan's who has gone her own way, but he still sends his best wishes and a positive message. This recording provides a good showcase for Shehan's expressive lead and harmony vocals, and his guitar playing. "All The Best" was recorded at Gat 3 Studio in Charlotte, NC, and it was produced by Drew Smith of Nashville.
Shehan (who is 18) was born and raised in Gaffney, which is a town in upstate South Carolina. He started playing guitar in the fifth grade, and by middle school he formed a band called Off The Wall with his sister Marisa, and two of his friends. He was inspired by listening to such favorite artists as John Mayer, Maroon 5 and some Motown Records artists.
In 2014, Shehan's band Off The Wall recorded & released an EP, and then he subsequently released two EPs under his own name, called Space (in 2015) and Hers or the Highway (2017). Sheehan wrote all the songs for his solo EPs, which were both produced by Drew Smith.

Here's a video of Will Shehan, on the making of his EP, Hers or the Highway.
Sheehan discussed the story behind his writing of "All The Best." "I wrote this song last year…it was inspired by a friend of mine. She started dating somebody else and we kind of grew apart. I wanted to get some closure [by writing this song]. It's my goodbye…I didn't really know what was going on, but I'm hoping the best for her."
Currently, Shehan is completing his final year of high school before attending college. Simultaneously, he has been promoting his latest EP, which includes such other key songs as "Worry," "Little Miss Hard To Get" and "Savannah." In addition, Sheehan has been playing live shows in South Carolina and North Carolina, as a solo act and with his band, Off The Wall.
Lastly, Sheehan has filmed a good video about the making of his EP Hers or the Highway. that also features producer Drew Smith.
Top Five Songs Of The Month
Here are the Top Five Songs which were submitted for this month's contest, with the songwriter credits, plus their e-mail and website links. You can listen to the winning songs by clicking the music players below.
"Best Song Of The Month" Winner
Song Title:
"All The Best"
Written by:
Will Shehan of Gaffney, South Carolina. Performed by Will Shehan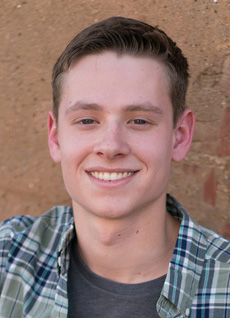 More Best Songs Of The Month