Will Hoge Releases Album Never Give In, Writes Big Hit For Eli Young Band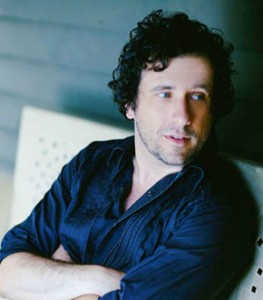 Grammy-nominated songwriter Will Hoge can clearly relate to the title of his 9th studio album, Never Give In. After all, there were several times he could have thrown in the towel like when a devastating motorcycle wreck in 2008 left the new dad in critical care.
"At the time I had only been married for five or six months, and we had a nine-month-old little boy," explained Hoge. "I had a career that was finally starting to go somewhere and that was almost all bashed away. It changes and adds some perspective on how fortunate I am to not only have those things but to just be healthy and happy. It was certainly a life-changing event."
Even before he survived that ordeal, Hoge knew he was blessed with a solid group of faithful followers with his music. Since the early 1990s, the singer and tunesmith has been burning up the highways performing and honing his songwriting skills, growing his career one slow step at a time.
"I've got such a great core group of fans that has allowed me to do this for 15 years now. They still show up when I play. They buy a record, and they tell their friends. It's something that's real personal to a lot of those people too. That's not lost on me. There's some nights we'll go to a new place and the crowd is not as big as you hoped it would be. You're disappointed, but then at the end of the night you get some guy or girl that comes up and says we drove 9 hours to be here. You're our favorite artist. It's hard to be down when you hear things like that. You've got to just keep on, keeping on, never give in."
Finally, that dedication and devotion started to pay off in a big way with the smash success of Eli Young Band's "Even If It Breaks Your Heart." His first ever number one single was up for a Grammy nomination this year for Best Country Song and was nominated for CMA and ACM trophies.
"It was monumental," Hoge said. "As a writer and an artist, it opened so many doors and just changed the perspective of even people who knew me as a writer or liked me as a writer or artist. It just gave them sort of validation that they weren't crazy for that and that there could be bigger things than what I had had before."
Hoge wrote the song with rising artist Eric Paslay, whose single "Friday Night" is currently a Top 20 country hit.
"We were just talking about growing up," the Nashville native recalled. "It's sort of about falling in love with music for the first time. I would go to the Exit/In club and try to sneak in, not to drink or party, but just to hear a band. I would go to sleep with this transistor radio on as a kid, and the dial was broken, so I could never see what I was on. I would just roll through until the static would stop, and I would just listen to the songs whether it was rock or blues or country or whatever. I'd stay there until something came on that I didn't like, and then I'd switch it again. It was really just a homage to that."

Here's the video of "Strong" by Will Hoge. This
song is featured in a major Chevrolet commercial.
Hoge scored again when Charles Kelley (of Lady Antebellum) randomly called him one day and asked if they could record his song "Better Off Now (That You're Gone)" for the trio's Golden album. Kelley, who had discovered the song on Hoge's Blackbird on a Lonely Wire album, also invited the singer/songwriter to play harmonica on the cut. Hoge was thrilled that Lady Antebellum picked his song. Hoge is striving to make it as an artist with his own music. So, was it hard handing off one of his own babies?
"No, it's not," Hoge quickly answered. "I'd love for that to become a problem. I've got plenty of others ones I can use. If you know anyone who's looking, holler at me."
Now, Hoge is delivering a powerful new single, "Strong." As an artist, he's showing a lot of muscle with his latest single, which was selected as the music in the 2014 Chevy Silverado national advertising campaign. The music video is featured on Great American Country's Top 20 Country Countdown, and it was one of the songs for his "Live" set on CMT.
Hoge co-wrote the song with his cousin Zach Crowell (who-co-wrote Scott McCreery's hit "See You Tonight") and Ashley Gorley, who has composed numerous top tunes such as "All-American Girl" and "Good Girl" by Carrie Underwood, "That's My Kind of Night," by Luke Bryan, "Start a Band" abd "Then" by Brad Paisley, and "It Won't Be Like This for Long" by Darius Rucker.
"We wanted to reflect the idea that we had about our fathers growing up and then what we wanted our children to look back on us maybe as fathers years from now," Hoge said. "It was a pretty easy thing to write. The thing with Chevy was quite as fast and took it another stratosphere."
Hoge wants to continue developing the artistic side of him while fine-tuning his writing chops. He first realized he had a talent for songwriting on "Tuesday," he joked. "I don't know. I think it's something that I still work really hard at. I think there was a natural inclination toward singing, but the writing/the storytelling is a constant process that I continue to try to get better at."
At times he would rather be off to himself with his thoughts while on other instances, he likes having a similar songwriting soul.
"There are things I like about writing by myself," Hoge said. "Obviously, nobody can tell me I'm wrong. It's awesome. There's also something about co-writing. When you're hung on something or you get sick of the way you phrase stuff or the chord progression that you continually come back to, there's only so much you can do. I love a good co-write. I've got a short list of folks that I work with right now that I always feel really good about."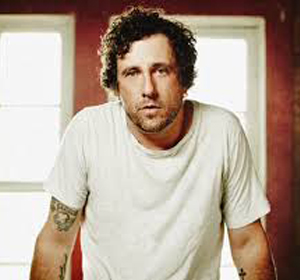 As Hoge's songwriting has changed over the years, he is able to paint a clearer picture with fewer words. "I think some of that comes with writing more and more," Hoge said. "You eventually start to just learn that there are things you can cut out. You've got to get to the point and try to not waste any more words. It's one of the things I talk about with Guy Clark a lot of times. As a good write, you write good catchy songs. As a great writer, you start to not waste any words or waste any imagery. When you get to be a great writer like Guy Clark, I don't think he even wastes syllables any more. It's pretty impressive."
Hoge considers himself both a melody and lyric writer. "People will try to say which one is your favorite and which one comes first," Hoge said. "It's different every time. I'm too superstitious to try to figure it out."
One thing he has discovered is that the songs are smarter than he is. "People ask do you look back on songs that you wrote before and realize something else about yourself in it now, Hoge said. "All the songs I write are reflections of where I am or the people I'm around or the position that I'm in in my life. Sometimes you write things that you don't even realize that about. Sometimes it's six months and sometimes it's six years. A lot of times if you'll just let the songs work, they'll present themselves to be a whole lot smarter than we are."
While Hoge loves penning a song, he can't deny himself that immediate gratification he gets from performing.
"There's just something about the give and take with an audience that you don't get when you're writing," he admits. "Writing is something that is more personal and more introspective. I think the performance part is the exact opposite of that. It's incredibly non-personal or it's as personal for the audience as much as it is for you. There's a sharing, give and take, when it's done right, that's not there in a writing situation."
Thankfully, for himself and his fans, Hoge doesn't have to choose between the two passions. He would like to continue on the same singer/songwriter trail as some of the greats who influenced him like Bob Dylan, Willie Nelson, Merle Haggard, Hank Williams, Otis Redding, and the Beatles.
"In a lot of ways I've surpassed any goals I ever had," he said, laughing. "I always thought I'd be a step above homeless. Fortunately, I passed that goal a long time ago. I'd love to continue to write better songs. I'd love to have people other than me record them. I'd love to continue making the albums myself, and I'd love to watch the audience continue to grow, and hopefully in 15 years, this is still moving forward and we're on to 15 more."
Bill Conger is a freelance writer for various publications including Bluegrass Unlimited, GACTV.com, Bluegrass Music Profiles and ParentLife. He can be reached at [email protected].He is also on Google+