2005 Article: Teresa LaBarbera Whites Joins Zomba Records After A Great Run At Sony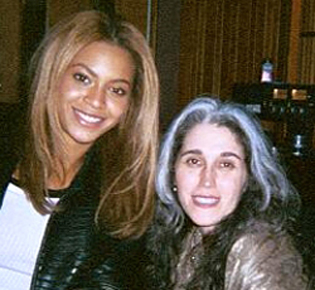 Update: Teresa LaBarbera Whites is now an independent A&R exec, and she continues to work with Beyonce.
Teresa LaBarbera Whites is one of the most successful A&R executives of the past decade.  During her 14 years with Sony, then specifically Columbia Records, she discovered and signed Destiny's Child and Jessica Simpson, where she worked closely with the artists on all aspects of their careers, as well as working with Beyonce Knowles on her big solo album.
She has recently made a move from Columbia, working with female artists, to a position at Jive/Zomba Records as Vice President of A&R, where she is working with the Backstreet Boys and J.C. Chasez of *NSYNC fame.
Incredibly, while most A&R executives work from L.A., New York or Nashville, Whites has managed to achieve and maintain her high level of success while keeping her family close to their home in Dallas.
A native Texan, Whites began her career as a regional A&R scout for Sony (which also included both Columbia and Epic record labels). 'I started as a regional scout. There were six of us based around the U.S. I covered an eight-state territory in the southwest region. I traveled constantly, looking for groups, bands, singers, and because I've always really enjoyed great songs, I also got into the habit of looking for songwriters.'
Whites modestly describes her love for good music as a big reason for her success in this highly competitive business. 'I'm just a fan. I've always liked live music.' After working as a Sony scout for five years, Columbia approached Whites to join their A&R staff directly. The label made no request for her to leave Dallas, where she and her husband had started their family, and in the meantime allowed her to step up to the next level of responsibility. 'As a scout, I couldn't sign anything. It's the scout's job to point and shout.'
While working as a scout, Whites met Beyonce (Knowles) and Kelly Rowland of Destiny's Child. 'I couldn't get anyone at the label to sign them. Then as soon as I joined Columbia, I got a call from Mathew Knowles (Beyonce's dad) who wanted to know if I was still interested in the girls. So I started all over again trying to get the label to sign them, and finally they agreed. My first signing was Destiny's Child.' Not a bad start.
'I've been so blessed in my career to have been able to work with some really talented young women. I have watched them grow and excel as performers and writers. Beyonce and Kelly were nine and 10 years old when I met them. They were 11 and 12 when we signed them, and 13 when their first record came out. I literally watched them grow up.'
Due to the ages of the girls, selecting appropriate songs for their first record was a challenging task, Whites recalled. 'Working with children who had not done a lot of writing, it was very important to find songs that were age-appropriate for them, but not 'kiddie' songs. At the time, there was not a kid's pop realm like what exists today. From day one, I always looked for songs. That was a big part of the process. Then, as the girls grew and began to write more with each record, it became a matter of looking for collaborators and producers.'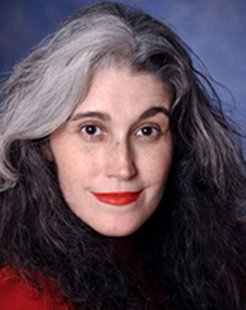 Whites met Jessica Simpson on (Simpson's) 17th birthday. 'I signed Jessica to Columbia and started looking for songs for her debut record.' In working with young artists, Whites found it important to become very involved in every aspect of her young clients' careers. 'As an A&R person, I really get involved in their development as an artist; what kind of record they want to make, what kinds of songs they want to sing. I find collaborators for them, whatever they need. That's how an A&R person's weight is measured, by how well they can help the artist and label come together toward something the public wants to hear. It's 'artist and repertoire'- that's what it stands for.'
She admits that she may go above and beyond the call of duty with her young clients. 'I don't know that all A&R people do what I do. I can't speak for them. Maybe that's part of the benefit of my having remained in Texas where I have no preconceived notion of how it should be done. I just dig in and start working and try to come up with ideas and take it from there. Different people have different needs.'
When working on projects with artists, Whites says she tries to keep things fresh. 'There's a danger in becoming too formulaic. Every project is different, and I try to approach it based on what it needs. I try to think outside of the box. I sometimes like to mix things up. Like, I'll put a country writer and a pop writer together to collaborate. Very often, they come up with some fantastic stuff.' She also doesn't hesitate to look for new writers. 'For Jessica's album In This Skin, I did songwriting camps- one in Los Angeles and one in Nashville. I mixed them together with writers from New York, Canada and elsewhere, and I had them working with writers they often had never met, and in the middle of that, I put Jessica. So it really shook things up. It was really interesting what we got out of it. There's so much beauty in the unknown. It's more exciting when you don't set any pre-designated ideas. I try to look for great songs- whether it's from someone I've worked with before or someone I've never met.'
After working for the past 14 years with Sony and Columbia, Whites is now the Vice-President of A&R at Jive Records. Still, she remains in Dallas. She is currently working with the Backstreet Boys on their first new album in three years. 'We're almost finished, but we're still looking for a couple of great new songs. They're a global act, so they need songs that people can pick up the hook and translate into any language.' *NSYNC's J.C. Chasez is also working with Whites on a solo album. 'I've gone from working with girls to boys,' she laughs.
Although she is looking forward to working with the guys, Whites admits she will carry many fond memories of working with the girls at Columbia. 'It's been a great joy. I can say that I met Beyonce when she was nine years old; now she's in her early 20s and I've watched her blossom into an amazing writer and producer. That's the beauty of the relationship.' She remains close with Simpson and the members of Destiny's Child.
She continues to look for new talent wherever she can find it. 'I have people sing for me all the time. I tend to work more with singers than with groups. I didn't plan it that way, that's just how it turned out. I have people sing for me in clubs, hotel rooms, offices, whatever. I am always looking for new music and new talent.' Although she is unable to accept unsolicited material due to the sheer volume, she encourages artists and writers to get out and perfect their craft, and get themselves onto the radar screen. 'There are talented people everywhere,' she says, as evidenced by the goldmines from Texas: Destiny's Child and Jessica Simpson.
The fact that she has been able to maintain a career of her caliber from Dallas is nothing short of amazing, but so is Whites' commitment to her family. Her three children, two girls and a boy, ages seven, eight and 10 are home-schooled, and her husband has a pilot's license, so when she has to travel, the whole family travels together. 'As much as I love my career, I love to spend time with my kids as well. They grow up so fast.'
Jayne Moore is a freelance music/entertainment journalist. She has launched a new service, writing bios, articles and press releases. Moore can be contacted at [email protected]. You can also visit her website: www.musicgerm.com.