Vince Gill Talks About His Ambitious Album Project, These Days, And Writing His Songs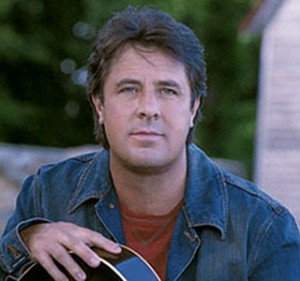 Veteran country singer/writer/guitarist Vince Gill has certainly been one of the most acclaimed, honored artists over the past two decades. He has won 17 Grammy awards, including two Best Country Song awards. In addition, Gill has won 18 Country Music Association (CMA) awards, which is more than any other artist, and has twice won the prestigious Entertainer Of The Year award. On top of this, he has sold over 22 million units during this period.
Now in late 2006, Gill has accomplished another milestone, releasing an epic four-CD boxed set of new material, called These Days (on MCA Nashville Records). The set contains a massive 43 songs, all which were written or co-written by Gill. Each of the four CDs has a separate music theme: (1) rockin' uptempo songs; (2) gentle, soulful ballads; (3) honky-tonk country-western; and (4) acoustic/bluegrass songs. These Days also features Gill singing many duets with such notable artists as Phil Everly, Emmylou Harris, Sheryl Crow, Bonnie Raitt, LeAnn Rimes, Trisha Yearwood, John Anderson, Patty Loveless, and his wife Amy Grant.
In a recent interview, Gill spoke about the making of These Days, and explained why he undertook such an ambitious project. He recalled how a phone call that he received from Eric Clapton rejuvenated his love for music and his creative spirit. Also, Gill discussed several of his new songs, and how he collaborated with other top writers and artists for the album.
It was a few years ago that Gill felt like he was in a creative rut, until he received a phone call from rock icon Eric Clapton. 'One of the pivotal things that happened was a bit of a relationship I started with Eric Clapton,' Gill remembered. 'He called me, and invited me to play at his guitar festival in Dallas. Eric said he was only inviting guitar players he admired. At the time, I had been struggling with my place in the music world, and his phone call re-inspired me ' it reinvented me. It gave me a lot of confidence, and it make me want to play music again. It just inspired me to turn my guitar up and let it fly, and see what came out.'
'With that, all these songs started coming out of me,' he said. 'And they weren't all country songs — they were all kinds of things. I then went into the studio with some creative people, with no deadlines to speak of. It was a great environment with all these musicians — we had a blast. Early on during the sessions, I realized that just doing 11 songs (for a single album) wasn't going to get it done for me. So I kept recording all these different songs, with no agenda other than to see how these songs would turn out. We stayed in the studio for five or six weeks, and we looked up and I had recorded 31 songs! And I said, 'now I've done it" (he smiled).
At this point, Gill needed to decide what to do with all these songs, and how they could be marketed. He played his new material for label execs Luke Lewis and James Stroud at MCA/Universal, and they encouraged him release a more ambitious package beyond the typical 11-song album. 'At first we discussed releasing several single albums, a few months apart. But ultimately we decided to release one boxed set with four CDs, with each of the CDs containing a different musical mood and theme.'
Gill devoted a year to writing and recording the songs for These Days. He wrote about a third of the songs by himself, and the rest with top Nashville writers and artists. For his new single 'The Reason Why' (which features guest vocals by Alison Krauss), Gill collaborated with hit writer Gary Nicholson. 'I love this song because it has a feel and a groove that I've never really recorded before,' said Gill. 'It feels like a Van Morrison record to me — it has a hypnotic sound to it.'
There's such a wide range of excellent material on These Days, that it's difficult just to pick out a few songs. But other highlights certainly include 'Some Things Never Get Old' (a duet with Emmylou Harris), 'Take This Country Back' (a terrific hillbilly duet with John Anderson), 'Sweet Little Corrina' (with Phil Everly), and the album's closing song, 'Almost Home' (with Guy Clark).
'All of the songs are original and new,' Gill explained. 'I'm told this has never been done before, and I may find out why! (he laughed). In my heart, it just felt like the right thing to do. I was completely inspired by every note that every musician played, and by all the great singers. A lot of hard work was done by (co-producers) Justin Niebank, John Hobbs and myself. The great thing to me, is that whatever song it is, it's honest and authentic.'
Now with the release of These Days, Gill has launched an elaborate concert tour to perform these new songs live. 'I've embarked on a six-week tour, which is a lot of fun for me. I decided that I needed four bands to be able to incorporate all the different musical styles of the album. I've taken 18 people on the road to play music with. I've got a horn section, a bluegrass band, plus my regular band. And I've brought along a few extra singers. I'm performing about half the songs of each record — it's a 3½ hour show.'
Dale Kawashima is on Google+