Victoria Canal's "Unclear" Named February "Best Song Of The Month"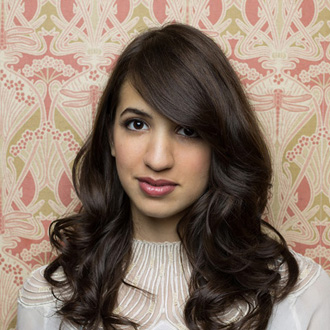 Victoria Canal, a promising pop singer/songwriter based in Atlanta, GA, who is just 17, has won the SongwriterUniverse "Best Song Of The Month" Contest for February, for her song "Unclear." This song is included on her debut solo EP called Into The Pull, which she released independently last month (January 2016).
"Unclear" is a contemporary pop song which provides a terrific showcase for Canal's impressive vocal performance and her songwriting. After a short intro, Canal's vocals emerge, and she displays a rich, expressive voice which sounds as compelling as many older, more famous artists. "Unclear" also has an appealing melody, which lifts higher in the chorus. This recording was expertly produced by Jesse Owen Astin & Demond Mickens, with Jan Smith serving as executive producer. Smith is a prominent, celebrity vocal coach in Atlanta, who has worked with Justin Bieber, Usher and Drake.
Canal was born in Munich, Germany, and she has lived in many countries including Spain, China, Japan and Dubai, due to her father's extensive travel for business. She began to play piano when she was six, and she started writing songs when she was 11. Canal has been inspired by listening to such favorite artists as John Mayer, Bon Iver, Stevie Wonder and classic rock artists.
It was in 2015 that Canal wrote and recorded the songs for her new EP. She explains her thoughts when she wrote "Unclear." "I was at my house in Madrid (where she lived at the time), and I was thinking of what the future would hold for me. 'Unclear' is a song about not wanting to grow up and make decisions yet. It's about how ultimately, it doesn't matter how much you worry about the future. All you can do to control it, is to work hard and be passionate."

Here's the video of Victoria Canal's song, "Unclear."
In addition to recording her EP, Canal has been active performing live shows. "I grew up performing a lot—doing shows is one of my favorite parts," she said, "I mostly play solo shows. I did an open mic tour last year, and it gave me a good chance to get exposure. I played shows going up the East Coast, starting in Atlanta and then traveling up to New York." She has also performed at such famous venues as the Apollo Theater in New York and the Roxy Theatre in Los Angeles.
Canal has filmed an excellent video for "Unclear," which was produced and directed by Zack Arias in Atlanta. She has also just released her second single from her EP, called "City Shoes," and she's filmed a video of this song, too.
Currently, Canal is spending time working on her music in Nashville and Los Angeles, and writing new songs. Still just a senior in high school, she will be deciding which college she'll be attending, while continuing to pursue her music career.
Top Five Songs Of The Month
Here are the Top Five Songs which were submitted for this month's contest, with the songwriter credits, plus their e-mail and website links. You can listen to the winning songs by clicking the music players below.
"Best Song Of The Month" Winner
Song Title:
"Unclear"
Written by:
Victoria Canal of Atlanta, GA. Performed by Victoria Canal.
More Best Songs Of The Month