Trey Connor's "Hold On" Named September "Best Song Of The Month"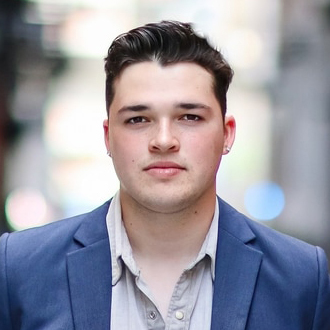 Trey Connor, a promising pop/rock singer/songwriter based in Hartland, Michigan, has won the SongwriterUniverse "Best Song Of The Month" Contest for September, for his song "Hold On." This song is included on Connor's EP, While Everything Is Now, which he released independently last December (2016).
"Hold On" is a contemporary pop/rock song that has an upbeat, positive lyric theme. The song features an appealing melody in both the verses and choruses, and the chorus is bolstered by a strong arrangement and multi-layered vocal harmonies. "Hold On" provides a fine showcase for Connor's expressive, heartfelt lead vocals, and the recording is expertly produced by Tommee Profitt, who is known for producing Christian/pop artists including rapper, NF. On this cut, Connor played guitar and Profitt played keyboards.
Connor, who is 20, grew up in Hartland, which is a small town south of Flint, MI. He learned to play guitar when he was 12, and he started writing songs when he was 13. He was inspired early on by listening to the Foo Fighters and Skid Row, and more recently to the Goo Goo Dolls, James Bay and Imagine Dragons.
When he was 15, Connor formed and fronted a rock band called Bulletproof Snow. The group released two EPs: Punished For My Innocense and Here We Come. However, Connor eventually decided to launch a solo career and pursue a more pop/rock sound.

Here's the video of Trey Connor's song, "Hold On."
For his first EP as a solo artist, Connor worked with producer Tommee Profitt at his studio in Grand Rapids, MI. (Profitt has recently moved to Nashville). They recorded "Hold On" plus other key songs for the EP, such as "My Ghosts" and "Stay."
Connor discussed the lyric message of "Hold On." "This song is basically about holding onto the things that make you happy, because nothing lasts forever." Connor has also released a very good video of "Hold On," which was directed by Tomaki Boaz.
Currently, Connor is promoting his single "Hold On" and his EP, and he's formed a new band that is playing gigs in the metro Detroit area. "The EP has been getting good reviews, and the video has been doing well," he said. "I'm also writing new music and planning another video. And I want to build a bigger fan base for the live shows with the band."
Top Five Songs Of The Month
Here are the Top Five Songs which were submitted for this month's contest, with the songwriter credits, plus their e-mail and website links. You can listen to the winning songs by clicking the music players below.
"Best Song Of The Month" Winner
Song Title:
"Hold On"
Written by:
Trey Connor of Hartland, Michigan. Performed by Trey Connor.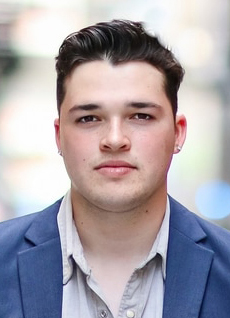 More Best Songs Of The Month