Interview with Trevor Gale, Senior Vice President of Writer/Publisher Relations at SESAC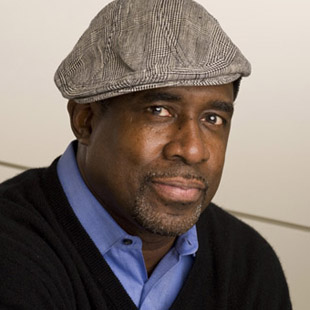 Update: Trevor Gale left his position at SESAC in early 2017.
As the head of writer/publisher relations at performance rights organization SESAC, Trevor Gale has helped lead SESAC's impressive growth during the past 15 years. For both established and developing songwriters, SESAC has become a viable and respected alternative to signing with prominent performance rights organizations (PROs) ASCAP and BMI. As Senior Vice President, Gale is responsible for overseeing the entire SESAC writer/publisher relations staff, and the signing and development of songwriters &  publishers in all genres including pop, urban, country, rock, jazz, alternative and Latin.
First founded in 1930 (by Paul Heinecke), SESAC recently celebrated its 80th anniversary. But it was in 1992, when SESAC was purchased by music industry execs Stephen Swid, Freddie Gershon and Ira Smith, that it truly began it's modern phase as a distinctive, competitive PRO. SESAC now represents many renowned songwriters in all genres, such as Bob Dylan, Neil Diamond, Hillary Scott of Lady Antebellum, Teddy Riley, Bryan-Michael Cox, Mumford & Sons, Avett Brothers, Nate "Danja" Hills, Swizz Beatz, Jerry Cantrell of Alice In Chains, Billy Mann, Rico Love, Omarion, Jason Perry, Jim Lauderdale, Shirley Caesar and Cassandra Wilson.
Gale, who is based in New York City, began working at SESAC in 1996 as Associate Director of Writer/Publisher Relations. He was subsequently promoted to Vice President, before becoming Senior Vice President and overall head of writer/relations in March 2010. Prior to working at SESAC, Gale headed his own music production company, and was a successful record producer, songwriter and drummer who recorded and toured with Whitney Houston, Aretha Franklin, Vanessa Williams, Run-D.M.C and other artists.
In a new interview, we spoke with Gale about his career, the growth of SESAC, and what makes this PRO compelling to songwriters and publishers.
DK: SESAC has really grown in the past decade. What are the main reasons for this success?
Gale: It's due to our commitment to support our songwriters, and to give them encouragement and the help they need in this very shaky music business climate. Writers feel like they can rely on us, get advice, talk to us, get information, and of course get their royalties paid promptly and accurately. At labels today, there  isn't artist development or mentors likes there used to be. In the old days like when Ray Charles was at Atlantic Records, labels used to be mentors–but not these days. SESAC is a great source of support. For our writers, we do many showcases, promote writers on our websites, and host many events and programs. Writers know that they can call us and bounce things off of us. They can always reach out to us to get advice and encouragement. We love being able to help songwriters and give them advice; this has helped our growth. Writers then tell their friends about how SESAC really helps them, about how they can get interaction and feedback, and go to our offices to meet with our staff.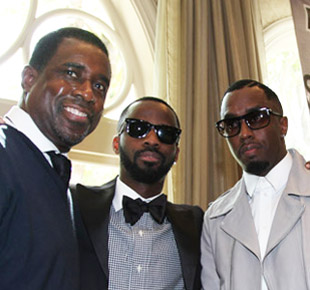 DK: I've heard from some publishers that SESAC pays a good royalty rate and is very competitive with the other PROs. Is this true?
Gale: We work hard to keep our royalties extremely competitive. We represent 18,000 publishers and songwriters, whereas ASCAP and BMI represent about 400,000 each. We're small, but we love the fact that we're small. We need to pay competitively. We work very hard to keep our payments and royalties competitive. We often do comparisons on big name artists and royalty payments and in many cases our payments are higher.
We have a royalty payment system which definitely works. We've devised our payment system, so that we try to pay faster than ASCAP or BMI. We pay in the second quarter following the reporting of the song's performances, so that writers & publishers can receive their royalties after about six months, instead of waiting for nine months.
We track song performances with BDS (Nielsen Broadcast Data Systems) so it's accurate, fast and reliable. We have less writers to work with and that helps us. Because we're smaller, we're able to manage our system and to keep things very efficient and quick.
DK: How did you get started in the music business?
Gale: I was born and raised in New York City, and I've played drums since I was 12. I started playing professionally with Whitney Houston, Aretha Franklin, Chaka Khan, Humble Pie and Nona Hendryx, touring around the world and recording. I also became a songwriter/producer; I co-wrote & produced Vanessa Williams' hit, "Running Back To You," In addition, I produced my own artists & groups.
DK: How did you decide to work at SESAC?
Gale: One day my music attorney Joe Serling asked me if I would like to work at SESAC. I said, "is that like a day job?" He said "yeah". They interviewed about 40 people and I got the job. I was hired to start the urban department. After five years we had signed writers who had seven or eight hits on the urban music charts. We signed (superstar R&B writer/producer) Teddy Riley in 1998. At the time he was in New York, working in the studio with Michael Jackson. Teddy had a bus with a studio in the back, and the bus was parked near the Hit Factory Studio, which was in our building. Teddy would come up to the office sometimes. Another key signing was Bryan-Michael Cox (hit writer/producer for Mariah Carey, Mary J. Blige and Chris Brown).
I'm thankful that my background has been all music. Writers like that I'm a musician and not just a suit guy. It creates a comfort level for Teddy (Riley) or other writers. Also, I was a writer who used to be a member of ASCAP, so I can tell writers [from experience] how different it is at SESAC. It creates a trust factor.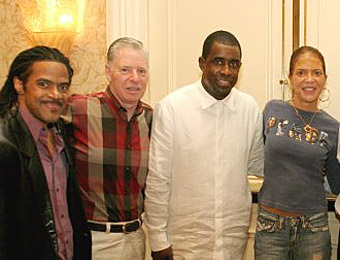 DK: Bob Dylan and Neil Diamond are two of SESAC's biggest songwriters. How did they decide to switch to SESAC?
Gale: It was in the early 1990s that they signed with us, shortly after SESAC had been acquired by Stephen Swid, Allen & Co, Freddie Gershon and Ira Smith. Before they purchased it, SESAC was owned by a gentleman named Paul Heinecke. When he passed away the ownership passed to his daughter, and then later it was sold to the current owners. [Gershon, Swid & Smith] decided we needed to sign some marquee names to make a splash and statement. They approached Bob Dylan and Neil Diamond, and made them offers. They were signed within a year of each other, around 1993-1994.
DK: You've signed several top urban songwriters to SESAC. How did you make this happen?
Gale: We're pleased to have signed such amazing (urban) writers as Teddy Riley, Bryan-Michael Cox, Swiss Beatz, Nate "Danja" Hills, Jason Perry, Chrisette Michele, Tracy Hale, Omarion and Rico Love. And we have a great team which handles writer/publisher relations in all genres of music. We have great people like James Leach and Josh Feingold in our Los Angeles office. In Nashville we have Tim Fink, John Mullins, Shannan Hatch and Amy Beth Hale; they've done an amazing job building our  country writer membership (which includes Hillary Scott of Lady Antebellum, Rob Hatch, Sam & Annie Tate, Bonnie Powell and Victoria Shore).
In New York we have Jamie Dominguez, who's done a terrific job with rock. Also in New York, Linda Lorence Critelli works great with our pop and jazz writers (including Cassandra Wilson, Jason Moran, B.J. Aires, Robert Glassford, Buster Williams and Ben Williams). We spend a lot of time developing writer relations in many different genres of music.
DK: What are some of the projects and workshops you have at SESAC?
Gale: We have some great events and projects. In Los Angeles we host a Bootcamp which is an education seminar that's an all-day event. It's an excellent opportunity for writers to learn about the many different aspects of the music business, such as how to place songs in film & TV, how to market your music via the internet, and many other aspects. This event is free for all writers. The Bootcamp has grown tremendously over the past three years. We hold it at the Skirball Center in Los Angeles.
We also host our New York Awards, which is our pop music awards event that is held in May every year. We honor our SESAC Songwriter Of The Year and Publisher Of The Year. We also host our Country Awards event, which is held every November.
Dale Kawashima is on Google+