Songwriter Tony Martin Co-Writes 16 #1 Country Hits, Including "A Little More Summertime" For Jason Aldean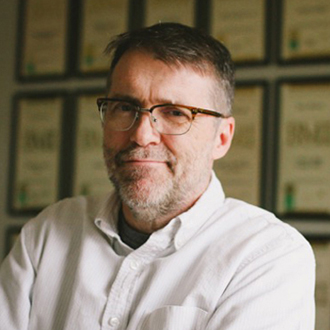 Adapt or die—that's the philosophy that has helped veteran country songwriter Tony Martin survive and thrive in the music business, with a chart-topping song in each of the last four decades. His impressive total of 16 #1 hits includes Jason Aldean's recent hit "A Little More Summertime," and Tim McGraw's classic hit, "Just to See You Smile," which was one the longest-running country chart hits of the 1990s.
The son of a country songwriter, Martin initially didn't aspire to a career as a tunesmith. He created playful parodies on the side while working as a reporter in Chicago, but at his father's encouragement, Martin tried his hand at writing serious songs. His 10th effort, "Baby's Gotten Good at Goodbye," was recorded in 1988 by George Strait. The #1 hit inspired Martin to move to Nashville and give country songwriting a more devoted try.
We are pleased to do this new Q&A interview with Martin, who in early 2016 signed a publishing agreement with ole music. We talk with him about the story behind two of his major hits, staying up to speed with today's new crop of songwriters, and how the core of songwriting hasn't changed.
Before we get started, here's a list the 16 #1 country hit singles which Martin co-wrote: "Baby's Gotten Good At Goodbye" (George Strait); "She Can't Say I Didn't Cry" (Rick Trevino); "Third Rock From The Sun" (Joe Diffie); "Not on Your Love" (Jeff Carson); "Just To See You Smile" (Tim McGraw); "No Place That Far" (Sara Evans); "I'll Think Of A Reason Later" (Lee Ann Womack); "Go On" (George Strait); "Living And Living Well" (George Strait); "I Miss My Friend" (Daryl Worley); "My Give A Damn's Busted" (Jo Dee Messina); "Settle For A Slow Down" (Dierks Bentley); "You Look Good In My Shirt" (Keith Urban); "Banjo" (Rascal Flatts); "Time Is Love" (Josh Turner, which was Billboard's Most Played Country Song of 2012); and "A Little More Summertime " (Jason Aldean).
Here is our interview with Tony Martin:
BC: Congratulations on your latest hit, Jason Aldean's "A Little More Summertime." How did that song develop?
Tony Martin: It was over a long period of time. (Songwriter) Jerry Flowers and I were writing one day and really couldn't get anything going. We kind of had a melody we liked, but no idea that fit it and we kept fiddling with it all day…talking about life, and coming back to it. Finally, at the end of the day, I started singing that line "if I just had a little more summertime." I thought…I don't know what it is, but I like it. We were done (for that day). Jerry plays in Keith Urban's band, and I think he had to head out on tour.
The song sat around (unfinished) for months or maybe a year. Then one day I was with (songwriter) Wendell Mobley. I said I had this one when I was with Jerry, and I pulled out Jerry's melody. I had a little more lyric idea now. Then Wendell and I batted it around for several writing appointments over probably another half a year.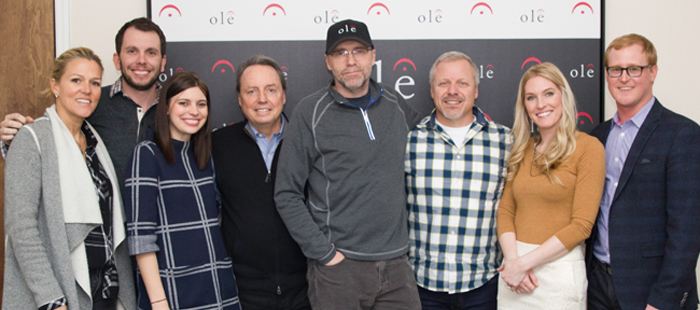 Finally, Wendell came up with the idea, the way the chorus kind of drops out. When we hit that, we were like, "That's it." From there, it took off.  We were always intrigued by the idea that maybe things were different if you could keep something just a little bit longer, but life isn't like that.
BC: You've been writing songs for quite a while. How does the songwriting process of today compare to when you first started?
Martin: A lot of the process is really the same. It's just sort of taken on different tools to do it and maybe coming from a different perspective. Back in the early days, we just had our notepad and maybe a Marantz (reel-to-reel recorder), and guitar. I remember writing with Jimmy Robbins the first time, and he was so young, and he was using Pro Tools and all this stuff. It dawned on me—that tool over there is his Marantz and guitar…it's what he learned to play on. Anything that sparks an idea, you've got the same elements. There's the vibe; there's the groove; there's an idea; there's a lyric; there's a melody; there's a phrasing—any one of those can jumpstart something. A lot of these young guys come from a place in which they're using these loops or these tracks. To me, they're as good of a jumpstart as somebody walking in the room with a great idea or this bumper sticker title, or this melody.
I think you're seeing a changeover again. I've seen a few of them. A new crop is coming in that are excited, and there's a new crop right behind them.
BC: How do you stay current and hip with the new crop of songwriters?
Martin:  I've had a number one (hit) in four different decades, and it's changed a lot in each of those decades. It's the old saying…Adapt or Die. You need to adapt, and adapting is maybe souping up your old Chevy to a hot rod or a muscle car, but it's crazy to turn the old Chevy into the space shuttle. You find ways that your sensibilities work with newer sensibilities.

Here's the video of Jason Aldean's hit, "A Little More Summertime,"
which was co-written by Tony Martin.
The young people will [notice] real quick when you sound dated and when you're coming from a dated point of view, and I have learned to listen to that when they go, "That sounds old-fashioned." Then, I go, "Okay, let's look at a way to freshen this up." You can learn from them the same as they're learning from you.
The human things that go in [to a song] that make people dance, move, cry, sing along…they're the same. It's just that you're trying to find a new way to package it in their voice and their sensibility to what's current and [cater] it to them.
BC: How did you initially get into songwriting? Did you want to follow in your father's footsteps?
Martin: My dad (Glenn Martin) was a songwriter, but like a lot of kids growing up, you don't think much about it. He goes off to work, and he comes back. I remember going to piano lessons kicking and screaming. If it didn't have a ball in it, I didn't want to be involved.
[As an adult] I got to where I was writing these parodies, funny songs about current events and things like that. My dad heard a couple of those things, and he said, "Have you ever tried to write anything serious?" I guess in a lot of ways I had grown up around it. I heard writers sitting around in the old guitar pull days where they sat around passing guitar. These were Whitey Shafer, Sonny Throckmorton, Mickey Newbury, Hank Cochran, and even Merle Haggard. I was around it and heard it all the time. Their advice to me was generally, "Go take that ball outside." I heard their hits, I heard the songs that they loved, and I heard the songs that never made it.
When my dad asked me (to write), I gave it a try. I learned three chords on a guitar. The tenth song I wrote was "Baby's Gotten Good At Goodbye."
I was a reporter in Chicago at the time…and my dad called and said, 'You've got the (George Strait) single." I'm going, I just hit the country music sweepstakes lottery. Now suddenly, you're starting to go, "Okay, if my hobby starts paying better than my job, I might want to think about this."
BC: One of your big hits was Tim McGraw's "Just to See You Smile." How did that come about?
Martin: Mark (Nesler) was strumming on this little guitar kind of in that little train beat kind of thing. All he had was "just to see you smile" in one little part. (He sings it). He stopped and asked me, "Is that too singsongy?" And I said, "about a million dollars' worth." Just like that, we wrote the chorus and first verse and the last verse. We didn't know it was the last verse at the time. We put the first verse and the last verse together, sang the chorus, and ran it down. I said, "That's all great, but it's only a minute and a half." So, we took the two verses apart and then started filling in.

Here's the video of Josh Turner's hit, "Time Is Love," which was
co-written by Tony Martin.
We started thinking about it. Everybody's got that one person in their life that they'll do anything for just so that they'll be happy. You'll do things and go out of your way to see them be happy, and of course, we put it in a love kind of thing. You would even let them go on and be with another person just so they'd be happy.
I still have people today that say, "I love that song. It makes me think of my grandmother or makes me think of my dog." And I'm going, 'Thank you for not listening to the verses.  (laughs)
BC:  It's interesting the interpretation people have of songs.
Martin: It's that ability to put in enough of the right stuff that it appeals in a universal way. And then the listener puts the specifics into it, so that it applies to them and their life. I think that's what's great about the art of writing. It allows so much more imagination than movies or anything like that.
BC:  I understand that you don't read music.  Are you mainly a lyricist or do you write melody?
Martin: Some of these songs [I wrote] are my melody, but I will admit I'm stronger at the lyric. I like the written word—I like the turn of a phrase. I like knowing what words mean, and I like the fact that one word can change everything. But I also like being in the room with people who are very melodic and very musical. It brings something different to the table. I've got my five melodies, and I've had a hit on four of them. At some point you kind of repeat, but when two people are in a co-writing situation, you get this whole other thing, and I tend to like people that are more melodic. But I've been in rooms with people who don't play at all and have written songs.
BC: What advice can you offer for songwriters?
Martin: Writers write. It's a verb too. So, write. If I told you that your 101st song was going to get cut or be a hit, what would you do? You'd write 100 songs. That hasn't changed, but a lot of the other specifics of how it is, it's a new world. How I got in, in the 1980s, is not how you're going to get in, in 2020. It's just do it, and put it out there, and if it's really good, the world will come to it. You've just got to be brave and put it out there and keep on doing it.
Bill Conger is a freelance writer for various publications including Bluegrass Unlimited, ParentLife, Homecoming, and Singing News and is currently writing a biography on The Osborne Brothers with Bobby Osborne. He can be reached at [email protected]. He is also on Google+