Interview with Tom Snow, Co-Writer Of The Classic Pop Hits "Let's Hear It For The Boy," "He's So Shy," "Don't Know Much" and Other Hits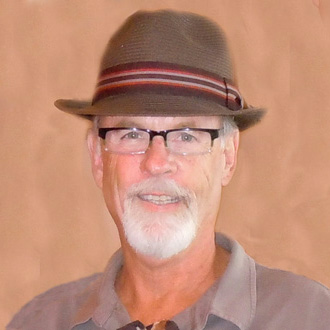 Songwriter Tom Snow has had an impressive career which spans several decades, co-writing many classic hit songs in multiple genres, including pop, country, AC and R&B. In particular, Snow had a great run on the charts from the late 1970s to the mid-1990s, co-writing many memorable songs which remain popular to this day.
Snow has co-written 15 Top 40 hit singles, eight which made the Top 10 on the Billboard Hot 100 chart. This includes the #1 hit "Let's Hear It For The Boy," which was recorded by Deniece Williams for the movie Footloose and its multi-platinum soundtrack album. Snow also co-wrote the big hits "Don't Know Much" (Linda Ronstadt & Aaron Neville), "He's So Shy" (the Pointer Sisters), "Make A Move On Me" (Olivia Newton-John), "After All" (Cher & Peter Cetera), "Good For Me" (Amy Grant), "You Should Hear How He Talks About You" (Melissa Manchester), and "If Ever You're In My Arms Again" (Peabo Bryson).
SPECIAL FEATURE: STREAMING AUDIO

Here's an excerpt of our interview with Tom Snow, who tells how he wrote (with Cynthia Weil) the Pointer Sisters hit, "He's So Shy."
Other pop hits written or co-written by Snow are: "Deeper Than The Night" (Olivia Newton-John), "Somewhere Down The Road" (Barry Manilow), "Love Sneakin' Up On You" (Bonnie Raitt), "Dreaming Of You" (Selena), "You" (Rita Coolidge), "Gettin' Ready For Love" (Diana Ross) and "Thunder In My Heart" (Leo Sayer). Snow also co-wrote two big country hits: "Don't Call It Love" (Dolly Parton) and "I Will Be There" (Dan Seals).
Snow has also co-written songs for Christina Aguilera, Sting, Barbra Streisand, Bette Midler, Joe Cocker, Michael Johnson, Trisha Yearwood, George Benson, Sheena Easton, Little Feat, Randy Crawford, Johnny Mathis, Dionne Warwick, Jessica Andrews, KennyLoggins, Tom Jones, Air Supply, Kenny Rogers, Captain & Tennille, Irene Cara, Dusty Springfield, Kim Carnes, Gloria Gaynor, Jennifer Warnes, Tanya Tucker, Sergio Mendes and others.
Notably, Snow has twice been nominated for an Academy Award in the Best Song category, for "Let's Hear It For The Boy" (from Footloose) and "After All" (from Chances Are). He has also been nominated for Grammy, Emmy and Tony awards. In addition, he was the composer for the Broadway musical production of Footloose.
Snow grew up in Princeton, NJ, and he attended the Berklee College of Music in Boston, MA. After he graduated, he moved to Los Angeles and eventually released three solo albums: Taking It All In Stride (in 1975), Tom Snow (1976) and Hungry Nights (1982). Snow ultimately decided to focus on writing songs for other artists, and he has co-written with such hit songwriters as Cynthia Weil, Barry Mann, Dean Pitchford, Franne Golde, Michael Masser, Jennifer Kimball, Jay Grushka, Wayne Kirkpatrick and John Farrar.
We are pleased to do this new Q&A interview with Tom Snow. He recalls how he got started as an artist & songwriter, and how he wrote some of his classic hits.
DK: I read that early on, you started out as an artist. Was that your original goal?

Here's the video of Deniece Williams' hit "Let's Hear It For The Boy,"
which was co-written by Tom Snow.
Tom Snow: Yes, I think so. When I arrived in Los Angeles in the summer of '69, having graduated from the Berklee College of Music, I didn't know a soul…just the girl I traveled out with. I got a job at a record store and met a guy named Michael Fondiler, who was an original member of the band, Spirit. He had made a demo and I was impressed with the songs that he had written and recorded, and we formed a songwriting partnership.
So we started writing a lot, and we started performing around town as a duo. Then we added his brother on bass plus a drummer and guitar player, and we formed a band called Country. We ultimately got signed to a boutique label of Atlantic Records, called Clean Records. We made an album which was released and got some nice reviews, but it didn't go anywhere. I then decided to leave the band and started on a solo career. At the time, Peter Asher was managing me, and I think he felt I had enough stuff to be another James Taylor (he laughs).
I wrote 10 songs for my solo album (on Clean Records), and Peter recorded the album with me. But the record label was pretty angry with me for leaving the band (laughs). They said they [didn't like] the album and it never got released.
DK: Was it then that you signed as an artist with Capitol Records?
Snow: Yes, a couple years later I signed with Capitol Records—I was still pursuing the artist thing. I then made a record called Taking It All In Stride. So it just seemed to be where my career path was going. I made that album the summer of '75, and I toured around and opened up for Linda Ronstadt at some big venues.
Then I made another album in '76, and it was just called Tom Snow. But then there was a big change in A&R at Capitol, and I kind of got caught in the shuffle and got dropped from the label. And that was the bottom point of my career.
DK: When you were dropped from Capitol, was it then you decided, maybe it's not happening as an artist, so you should write songs for other people?
Snow: Yup, exactly. The good thing about making the two records at Capitol, was that in Hollywood the records were pretty much admired, so I had a buzz about me in town. Around that time I had made friends with (music exec) Kathleen Carey. Kathleen was a big, big fan. She said, "Look, why don't you start collaborating? I said, "What a good idea."

Here's a video of the Pointers Sisters singing their hit, "He's So
Shy," which was co-written by Tom Snow.
I had just written a song with Kerry Chater, called "Leave Well Enough Alone," and Kathleen loved it and took it to (record producer) Richard Perry. Richard loved it, and he wanted to cut it, and he did on Leo Sayer. [I believe] Richard then encouraged Leo to write with me, so I started writing with Leo, and we hit if off…big time. And I never looked back (laughs).
DK: During this period, you also co-wrote a hit single called "You" for Rita Coolidge. Was that another key cut?
Snow: Yes, having the hit "You" with Rita Coolidge was my biggest cut at the time. Booker T. (Jones, of the legendary group Booker T. & The M.G.'s) had produced that cut on Rita. "You" was off of my first Capitol album, Taking It All In Stride. It had actually been a single from my album, and it didn't go anywhere. But two years later it came out as a single on Rita, and it made enough noise on the radio, that I was invited to receive the BMI Award (for being one of the year's most performed songs).
So [having this success] got me invited to the party, and I got to meet great writers like Cynthia Weil and Barry Mann. I had really, really wanted to work with Cynthia—she's such a great lyricist. When I met Cynthia at the BMI Awards, I said "I'd really like to write with you." Cynthia had liked "You," so it wasn't long before we started to write together.
DK: You wrote some great hits with Cynthia Weil. How did this writing relationship work, because Cynthia obviously worked with her husband Barry Mann, who's a great composer. And the three of you wrote the hit "Don't Know Much" together.
Snow: Barry was fabulous with [me writing with Cynthia]. In fact, he was so encouraging. I'll never forget, when I had sent over a melody to Cynthia. He called me up said, "Man, keep going…you're just full of talent…[this melody] is wonderful." That was one of the best compliments I ever received.
I knew it was cool. I said to Barry, "I don't want to intrude here" (laughs). But there was never any sense of that.
DK: I love your hit ballad "Don't Know Much (recorded by Linda Ronstadt & Aaron Neville). How did you, Cynthia and Barry write this song?

Here's a video of Linda Ronstadt & Aaron Neville performing live their
hit "Don't Know Much," which was co-written by Tom Snow.
Snow: Barry came over one day. It's an interesting moment when a songwriter of Barry's stature…talk about talent…comes over to my place. I had a little riff on the piano for "Don't Know Much" (he sings the piano intro). Barry said, "I like that…let me try something." And then he sits down with me on the piano bench—we were donble-riding the piano bench (laughs). And then Barry came up with the bridge on his own.
The kernel of the song came out of me working with Barry, and then he and Cynthia finshed it. And I've always told Cynthia that I think the real strength of that song is her lyric. The lyric is what made it such a hit.
DK: Another big hit which you wrote with Cynthia, was "He's So Shy" for the Pointer Sisters. How did the two of you write this song?
Snow: At that time, I had signed a co-publishing deal with Richard (Perry). I guess you could call me a staff writer. I was working away, and I had experienced one of those really dry periods—about three weeks of every day going into the music room….and absolutely nothing. Then one night after dinner—I'd had a couple glasses of wine, I was feelin' pretty loose—and I was still banging my head against the wall. I couldn't even write "Mary Had A Little Lamb."
I went back into my music room and turned on the metronome and set it to 120 beats per minute. I sat down at the electric piano. I thought…I've got a beat…let's make some music. So I started playing G minor arpeggios (he starts singing).
I just kept doing that, and eventually…I guess it got my mind off of trying too hard, I was just rolling along playing these arpeggios, and pretty soon they changed a little bit, and out came the riff (from "He's So Shy"). Then suddenly, the muse arrived. All of a sudden, out pops my original title for the song, "She's So Shy," because I was thinking of Leo Sayer and his wife, who was shy. I was thinking this was a smash, and I was so grateful to Leo for giving me my shot. So I kind of wrote it with Leo in mind.
Cynthia put a great lyric to it, and I made a little demo and sent it to Leo, who sadly passed on it. I thought…you know, whatever, that's the way it goes. And then I played it to Richard; he was gathering material for the Pointers. He heard the demo and said, "Wow, this would be great [for the Pointers]—let's just change the title to "He's So Shy" and we'll cut it like the Chiffons or a Shirelles kind of a thing." So that's how that happened.

Here's the video of Amy Grant's hit "Good For Me," which was
co-written by Tom Snow.
DK: Perhaps your biggest hit was "Let's Hear It For The Boy," which you wrote with Dean Pitchford. Can you tell me how you wrote this song and got it to Deniece Williams?
Snow: Well, Dean had written the screenplay for (the movie) Footloose; it was his baby. He came up with the idea—he read a newspaper article about a real life town that didn't allow dancing. So he pitched the movie and got the movie made. During pre-production, director Herbert Ross needed some music for a scene. There was a scene where the kids are at a drive-in hamburger joint, and there's a song that needed to be played in the background. So we wrote "Somebody's Eyes," which Karla Bonoff recorded for the soundtrack.
The choreographer (Lynne Taylor-Corbett) loved our song and the demo so much, she used it to choreograph a completely different scene—the scene which would ultimately feature the song "Let's Hear It For The Boy." So they filmed that whole scene [using "Somebody's Eyes"] which was for a different scene and mood.
And as they were cutting the scene together, towards the end of the movie-making, Dean and (producer) Craig Zadan called up and said, "We need you to come down, because the tone of the music doesn't seem to be fitting the celebratory action that we're looking at onscreen." So I said, "Fine, give me the clip…give me the whole scene and put a metronome on it," and the music editor fixed that up for me.
I put the clip on a videocassette and watched it on a monitor. As I was sitting there watching the dancing and listening to the beat, with the metronome, I came up with the melody for the intro (he sings the intro). It was like scoring. Then I came up with the bass line and some verse music. Dean then came over, and we kind of hashed it out on the spot. He was so excited with what I came up with in terms of the music. We hashed out the basic idea of the melody, and Dean came up with (the phrase) "Let's Hear It For The Boy." After that, we finished the song pretty quickly.
Then we took it back to the powers that be, and they flipped…they loved it. They set up a meeting two days later at Dean's house in West Hollywood; they had a piano there. Deniece Williams came over and I sat at the piano and Dean and I performed it together. Deniece listened to it, and before she said anything, she came over and wrote on the lead sheet I had written,. She wrote "#1", for #1 hit. So that's how we got Deniece and that's how that came about.

Here's the video of Selena's hit "Dreaming Of You," which was
co-written by Tom Snow.
DK: One of my favorite songs that you wrote, is the beautiful ballad "Somewhere Down The Road" which Barry Manilow recorded. Did you create the beautiful piano melody for this song?
Snow: Yes. It was one of those songs that is a rare gift because I was writing in the early afternoon, and it was a beautiful, sunny day in L.A. I was just in my music room banging around. Every time I'm in the room, I'd have to bang my way into some kind of trance… if you follow what I mean. And I got there and all of a sudden, this melody starts coming to me. It's not like I was thinking about it—it was just flowing and I decided to just hold on for the ride. It was very emotional… I remember there were tears streaming down my face…probably tears of relief (laughs). It was interesting, because I really felt like I was being carried by something outside of me, coming through me. It was a very emotional experience writing this song.
DK: These days, when you look back on your great songwriting career, is there something in particular that comes to mind?
Snow: I just feel so blessed to have worked with such great people. They brought to the table things I would have never considered. Collaboration is really the way to go. I know some people are hugely successful on their own and good for them. But collaborating is a fascinating, psychological dynamic. It's wonderful when you hit it off with someone because you're a team. I love the idea of being a part of a team.