Writer/Producer Toby Gad Has Breakthrough Hit, Co-Writing #1 Hit "Big Girls Don't Cry" With Fergie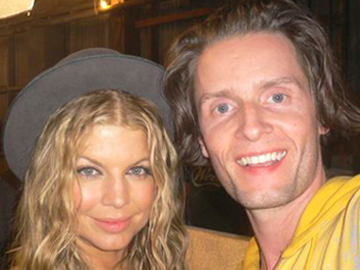 For German-born writer/producer Toby Gad, leaving a comfortable career in Europe for the uncertainties of America was a risk he was willing to take. But now, with Fergie's single, 'Big Girls Don't Cry' (co-written by Gad) reaching the #1 position on Billboard's Hot 100, it appears the gamble has paid off.
In a new interview, Gad talked about his initial success in Europe, his move to America and his recent work with such artists as Fergie, Keke Palmer (star of the movie Akeelah and the Bee), Miley Cyrus (Hannah Montana), MTV host Willa Ford, Australian twins the Veronicas, Elisabeth Withers of Broadway's The Color Purple and Ricky Martin, among many others, as well as placement of his songs in movies and television.
Born in Munich, Germany in 1968 to musical parents, Gad and his brother Jens were both performing as children during intermissions of their parent's group, the Jazz Kids. The young brothers quickly caught the eye of Munich hit producer Tony Monn, who gave the boys free run of his state-of-the-art recording studio whenever he was out of town. 'I was a child of the '60s,' recalls Gad. 'My mother was very free-thinking and my brother and I had the freedom to do pretty much whatever we wanted.' Thus began Gad's love and talent for recording and producing.
In 1986, a mutual friend introduced the brothers to Germany's most successful producer, Frank Farian (No Mercy, Milli Vanilli). Within a few days, the brothers were on a plane to Frankfurt. A short time later, three of their songs were recorded for Milli Vanilli's debut album, which went multi-platinum. This led to a seven-year relationship between Farian and the brothers. Their first album, Q, was well received and led to the pair performing with funk legend George Clinton.
In 1990, Gad met Mauritian singer Jacqueline Nemorin and together with Farian, produced her album, The Creole Dance. Gad and Nemorin became fast friends and in 1994, signed with manager Klaus Frers, who moved the duo into music production for dozens of successful commercials, TV shows and movie soundtracks. Together, Gad and Nemorin wrote and produced the title song for the movie Neverending Story 3, as well as music for long-running daytime TV talk shows. Their single, 'Magic of the Fall,' won the BDA Gold Award in Los Angeles for best TV trailer concept.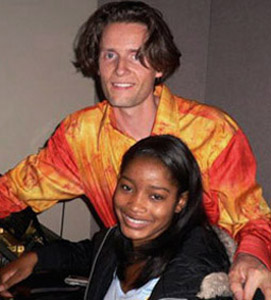 By 1998, Gad went to work on Enrique Iglesias' third album and continued to enjoy substantial success in Europe. But his occasional work in the U.S. began to intrigue him and he wondered if he could make his mark in America.
So, in 2000, against the advice of his German publishers, Gad packed up his studio and moved to Manhattan, where he found that the overwhelming success he enjoyed in Europe was not quite so easily attainable. He worked with dozens of artists, made the rounds to the record companies over and over again, and wrote and rewrote hundreds of songs. Although his work overseas remained successful, only one song during that time had any success in the U.S.: 'Unspoken,' which was a hit single for Christian artist Jaci Velasquez.
Gad had met Fergie before she joined the Black Eyed Peas. 'She had just left the group Wild Orchid and was thinking about doing something on her own,' recalled Gad. 'We got together for a day and I took a guitar out to get to know her. I always try to see where [the artists] are in their personal lives before we start writing.'
'[Fergie] told me that she thought about breaking up her long distance relationship because she needed to sort out her own life, even though she loved him,' he explained. 'I was touched by the situation and thought we need to write a song about this. So I inspired her to put these feelings into lyrics and I played the guitar while she wrote. The song pretty much wrote itself this way and after a few hours we were done with the writing and recorded it the same evening."
Gad also met and worked with MTV host Willa Ford. Their song, 'Toast to Men,' wound its way up the charts and onto the soundtrack of Queen Latifah's hit movie, Barbershop 2. Through Ford, Gad was introduced to manager David Sonenberg, and finally, doors began to open. Toby scored a publishing deal with Cherry Lane Music and several of Gad's artists got signed to record deals.
AIn 2005, things began to take off. Toby and his protégé Meleni's song 'Happy' was recorded for the soundtrack of Will Smith's hit movie Hitch, and Ricky Martin recorded their song 'Drop It On Me.' R&B group Fatty Koo was featured in a 13-episode reality television program on BET, with an album on Columbia Records on which every song was co-written and produced by Gad. Another of Gad's artists, Lola, had a single 'No Strings' on Warner/Sobe Records and spent four months on the Billboard Dance chart, peaking at #2.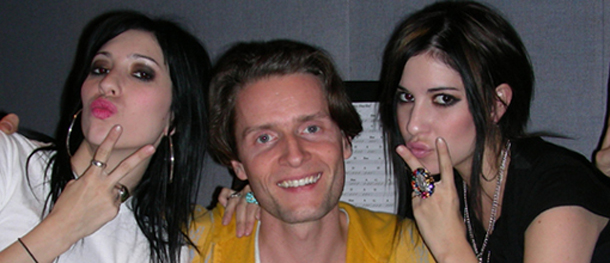 Now, with his Strawberrybee Music production company and Gad Songs publishing, the past year has been especially rewarding. In addition to his success with Fergie ("Big Girls Don't Cry' spent 10 weeks at #1 on various Billboard single charts and the album The Duchess is now multi-platinum), he collaborated with 13-year-old Emmy-nominated actress/singer Keke Palmer (Akeelah and the Bee, Barbershop 2) on her debut album. 'She is one of my biggest highlights of the past year,' Gad praises. 'I've never met a more talented 13-year-old. She's really unbelievable. It's a milestone in my career to have worked with her at this stage. Keke is very driven. I wrote 13 songs with her and she was totally in control. She knew just how she wanted things to be done.'
Another talented young artist that Gad worked with is Miley Cyrus, the star of Disney's Hannah Montana. 'Miley is amazingly talented. I can't wait to see how her voice develops as she gets older,' he said. In fact, Miley and Keke became fast friends and even did some recording together for fun.
Gad's Manhattan location has proved to be very convenient for Elisabeth Withers, star of Oprah Winfrey's Broadway musical, The Color Purple. Gad is producing her album for Blue Note Records. 'When she has time between shows, she runs over to the studio and we work on songs. We can get a song recorded in as little as three hours.'
A new venture in which Gad has become excited is in documenting the process of making music. 'We're filming the writing sessions. For example, with the Veronicas upcoming album, we documented how we wrote the songs for Australian television.' Gad put interns to work to help with the visual aspects of making music. 'It's getting better and better,' he said. 'It's interesting to grow along with my interns.'
As his talent becomes more and more in demand, Gad offers his wish list of artists he'd like to work with: 'Christina Aguilera, Lindsay Lohan, and Beyonce to name just a few. There's such a lot of great talent out there right now. But I'm really, really thrilled about the talent I'm working with right now.'
Jayne Moore is a freelance music/entertainment journalist. She has launched a new service, writing bios, articles and press releases. Moore can be contacted at [email protected]. You can also visit her website: www.musicgerm.com.