Taylor Swift Talks About Her Album Speak Now, Her Hits "Mine" And "Speak Now," And Writing Her Songs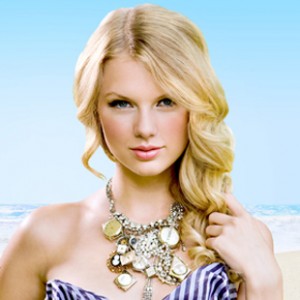 Taylor Swift has what a lot of us wish we could get–a do over. It's those moments that pass you by when you wish you had something wise or witty to say but instead greeted the situation with an inadequate response or just a blank smile. With a guitar and her songwriting muse to guide her, the 20-year-old country music sensation is able to relive those occasions and envision in hindsight what could have been spoken. That's the concept behind Swift's third CD, Speak Now, a collection of tunes that will be released on October 25th.
"In life you have a lot of situations that pop up and people that come into your life, and sometimes you don't get to tell them what you wish you would have told them," Swift said. "This album is my opportunity to do that track-by-track. Each song is a different confession to a different person."
"Some of the things I wrote about are things everyone saw me go through," she added. "Some of the things I wrote about are things nobody ever knew about. I'm beyond excited for you to hear these stories and confessions."
While Swift keeps mum about her personal life in interviews, she speaks volumes through her music. Since the release of Fearless in 2008, she has captured her life in song, journaling her life in detail through words and melody.
"I like to take a lot of time between albums to work up the next one to see what it is," Swift explained. "For me, I write everything that I live so you've got to give yourself a little bit of time to live a lot of things, so you can write about a lot of things. Thankfully, in the past two years, I've experienced a lot of things that I've been dying to write about."
One story listeners are already hearing is "Mine," the album's first single and her most recent Top 10 Billboard chart hit, about what Swift calls her tendency to run from love.
"For me, every really direct example of love that I've had in front of me has ended in goodbye and has ended in break-ups," Swift confesses. "I think I've developed this pattern of running away when it comes time to fall in love and staying in a relationship. This song is about finding the exception to that and finding someone who would make you believe in love and realize that it could work out, because I'm never ever going to go past hoping that love can work out. I'm always going to be very hopeful and blindly optimistic when it comes to love even if it does seem like it's really something that is very hard."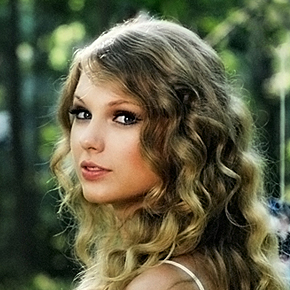 Swift has been feeling the love of her fans as they have anxiously awaited her new music. They have watched as Taylor has been crowned with numerous accolades and honors including the most awarded album in the history of country music. The six-times-platinum Fearless is the only album to ever win the all-genre Album of the Year Grammy, along with Country Album of the Year trophies from the Grammy's, Country Music Association, Academy of Country Music, and American Music Awards. She also is the youngest singer to win Entertainer of the Year from the Country Music Association. Swift has sold more than 13 million records, had more than 25 million digital downloads, sold-out concerts, and topped the charts several times with "Should've Said No," "Love Story," "White Horse," and "You Belong With Me."
In the summer fans were treated to a scheduled 13-hour meet and greet with the singer/songwriter at the 2010 CMA Music Fest, and it was at that event that Swift felt fans gave her the green light for one of the album's cuts, "Sparks Fly."
"So what about 'Sparks Fly'?" fans asked Swift at the meet and greet. 'Is it going to be on the next record?' "That was a comment that I kept getting over and over again. I played that song at maybe one or two shows, and you guys just jumped on it and really made it something that I had to put on the album because you guys really showed an interest in it. That's one of my favorite things about you all is that you really tell me what you like, what you're feeling and what you're thinking."
Sometimes the choice isn't that obvious for the Wyomissing, PA native. Whenever she begins a new album, each song is a keeper at first.
"My favorite thing to do is to make a list of what the album would be as I keep writing even when I'm in the beginning stages of writing the album, and I've got like thee songs on the list," Swift said. "I still make a list of what track listing that would be like, which one will be one, two or three. You keep writing more songs. All of a sudden you have got a list of 25 songs. What I would do is I would keep bumping off songs that I felt I had out written, and knock them off the list so that you keep updating the list. As you keep writing songs, your list gets better and better and better. I did that so many times I can't even count."
Then, Swift turns to some insider advice to guide her through the daunting responsibility of which songs should make the final cut
."Every song that I write is about someone, about a certain emotion. In picking the songs, you have to be pretty aware of who is reacting the best to which of your songs. I'll play my songs for people in my life, people like in my band (Abigail), I'll play them for my mom; I'll play them for people who I really, really trust their opinion and I know they're going to be completely honest if they don't like it, because that's just as important as someone saying they like it. The ones that would get the best reactions are the ones I would put on the record."
"Nathan [Chapman, her co-producer] and I are always talking about how may the best song win. It can't be personal. It has to be personal when I write it, but when it comes to picking them I can't be like 'but no that one's more special to me.' I don't get my feelings hurt when it comes to picking which one makes the record and which one doesn't."
For her latest album, Swift wrote all the songs herself.
"It just sort of happened that way," Swift explains. Like I'd get my best ideas at 3:00 a.m. in Arkansas, and I didn't have a co-writer around so I would just finish it. That would happen again in New York and then again in Boston and that would happen again in Nashville. The song that made the cut for the album were songs that I wrote by myself, so wish me luck," she adds with a laugh.
Being a top tunesmith, Swift has a special affinity for songwriters and offers this bit of advice. Know who you are writing the song about and then write a letter to them.
"That's why I listen to music because it says how I feel better than I could and it says what I wish I had said when the moment's there," Swift said. "Be as direct as you possibly can. If you need to dial it back later, I guess do that. If you can in your songwriting, be as detailed as possible, because for people to relate to it they may not have the same details in their relationship that you had in yours but they can relate in that they had these little details to their relationship too. The more honesty, the better; the more details the better; the more direct, the better."
Bill Conger is a freelance writer for various publications including Bluegrass Unlimited, GACTV.com, Bluegrass Music Profiles and ParentLife. He can be reached at [email protected].He is also on Google+