Interview with Steve Schnur, Worldwide President of Music at Electronic Arts (EA) Video Games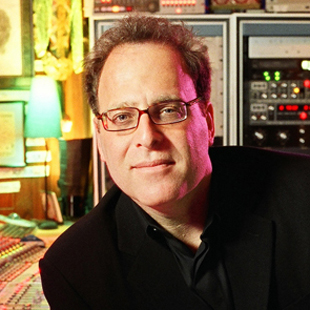 Placing songs and composing music for video games has become one of the important ways for songwriters, composers and artists to generate income in this new era of the music business. With CD sales falling and digital music sales leveling off, income sources such as film, TV, commercials and video games have become crucial to music creators who are trying to make a living.
At the forefront of the video game music industry is Electronic Arts (EA), which has developed and distributed such major hit games from EA Sports (such as Madden NFL Football, FIFA Soccer, NCAA Football, NASCAR, NHL, Tiger Woods PGA Tour, NBA Elite, MVP Baseball), plus the video game franchises Harry Potter, Need For Speed, Medal Of Honor, The Sims, Battlefield, Burnout, and Command & Conquer.
For its music division, veteran exec Steve Schnur has been leading the way since he joined EA in 2001. Now as Worldwide Executive & President of EA Music Group for Electronic Artists, Schnur is responsible for the creation and development of  music in EA's games. He has brought established stars, new artists and top composers to the EA franchises, changing the industry's perception of video games from simple licensing opportunities, to a series of groundbreaking and award-winning scores and soundtracks.
Schnur's hands-on approach with composer selection and score production has earned EA over 50 soundtrack nominations. In addition, his relationships with major recording artists and music managers have helped to create a series of original compositions which help fill the EA music library with substantial copyrights. Schnur's previous background as a successful music supervisor and record producer has enabled him to expertly helm EA's music division and create new opportunities.
At EA, Schnur has put together an excellent team of music execs, which includes Cybele Pettus (Senior Music Supervisor), Raphi Lima (Music Supervisor), and Kiley Kmiec (Music Marketing Director).
Notably in 2005, Schnur launched EA Recordings, a digital record label focused on the distribution of EA's large collection of scores and songs. And in 2008, he formed Artwerk Music Group, through which EA now directly signs, develops and launches artists for publishing, master recordings, synch deals and distribution.
Prior to joining EA, Schnur held various executive positions with the Warner Music Group, MTV, EMI and BMG, and he has supervised and produced music for films including Cruel Intentions and Miss Congeniality (which garnered a Golden Globe nomination for best original song).
Here is our special Q&A interview with Steve Schnur:

DK: How did you get started in the music business?
Schnur: I began my career as a teenage musician in bands and became part of the original programming team at MTV while still in university. After MTV, I went on to spend more than a decade in promotion, A&R, marketing and as a music supervisor for movies and music producer. I've worked at most of the major record labels in every genre, including rock, pop, hip-hop, alternative, alt-country and metal, and spearheaded the breaking of artists that included Bjork, Metallica, Sarah McLachlan and more. Nevertheless, my 10 years at EA has been the most creatively rewarding time of my entire career.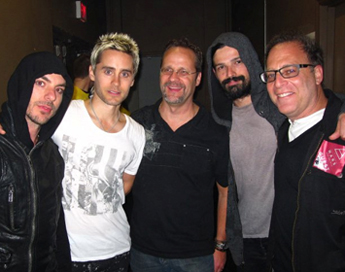 DK: How did you start working at EA in 2001? Did you envision how big EA and music and video games would become?
Schnur: When I supervised and produced music for films like Miss Congeniality and Cruel Intentions, the challenge was to enhance the emotional tone of a scene through a song. When I began to sense a growing cultural shift that would lead me away from the traditional record business to where I am today, I knew that choosing game music should be about maximizing the emotional lift needed to create even greater gameplay. I've always enjoyed working with game developers, movie directors, composers and musicians ' both in the recording studio and around the table ' to capture and communicate the relationship between music and image. It's a bond that remains the most basic yet essential form of interactive entertainment.
DK: What's the best way for new artists & bands to approach EA, to try to place their songs in your games?
Schnur: For legal reasons, we cannot accept unsolicited demos. But know that if the music is out there, we will find it. EA has a long history of placing independent ' and sometimes unsigned ' new artists in games, and we absolutely believe that our commitment to them has had a significant impact on their global careers. I'm always looking for artists who are original, unafraid to take risks and understand the unique relationship between music, gaming and the international gaming community. We love the passion and energy of new artists, and we'll continue to work with them every chance we get. Most of all, we love being far ahead of the curve: Our goal ' with every soundtrack we create ' is to introduce gamers to their favorite new band through the experience of an EA game.
DK: I'm sure you work closely with many composers. How do you discover new composers to work on your games?
Schnur: Once Hollywood composers understood the challenges, innovations and opportunities of scoring for videogames, they become our biggest supporters and most passionate collaborators. In fact, top Hollywood composers like Hans Zimmer (The Dark Knight), Mark Mothersbaugh (Nick & Nora's Infinite Playlist), Paul Oakenfold (The Bourne Identity), Bill Conti (Rocky), Chris Lennertz (Hop), Sean Callery (24), Christopher Young (Spider-Man 3), Tyler Bates (300, Watchmen), Steve Jablonsky (Transformers), John Debney (Iron Man 2) and Oscar winner Mike Giacchino (Star Trek, Up, Lost) have all created epic original scores for landmark EA games. We also love working with the best new breakthrough composers, including Inon Zur, whose new score for Dragon Age II is truly amazing, and Ramin Djawadi, who has absolutely redefined the sound of Medal of Honor. In fact, I consider EA's pioneering commitment to original composition to be a key factor in the evolution of game music. I think we're just beginning to see and hear some of the very best original scores in entertainment being created exclusively for videogames, and I'm proud that EA continues to lead the way.
DK: Your position is being a worldwide exec. Do you try to discover and license a lot of music and songs from overseas such as Europe and Asia? Do you have music staffers who work for you in other territories?
Schnur: At EA, every soundtrack starts with a blank page, open ears, and the very best A&R team in the music industry. But we can't wait for the music to come to us; we have to go out and find great new music, then be willing to believe that millions of gamers will feel the same way about it that we do. The only rule I have for my staff is that they cannot listen to the radio or read sales charts. Instead, we talk to everybody who works at every label (major and indie) in the U.S., London, Argentina, Spain, Brazil, Japan, Australia, France, India, South Africa, Germany and everywhere in between. We follow hundreds of independent labels and local scenes. We listen to thousands of solicited demos and advance tracks. We see more bands than we can count. Most of all, we pay attention to what's happening as much as we do to what's not happening in music on a global scale. If a song is currently on the radio or on top of the charts, it's already past its peak for us. Everything we do ' particularly any sports games with a year in the title ' must move music forward for the entire year to come.
DK: FIFA is obviously a very popular game internationally. What's your approach for finding music for this game vs. Madden?
Schnur: I'm incredibly proud of what we've accomplished with both our Madden and FIFA brands. Year after year, we've introduced some of the hottest new bands in the world ' including Franz Ferdinand, Jet, Ozomatli, Tribalistas, OK Go, Kasabian, Bloc Party, Avenged Sevenfold, Damian Marley, Arctic Monkeys, Kings Of Leon, K'naan, Yonderboi, MGMT and The Ting Tings ' through two of the very best sports game franchises in history. It's a huge annual challenge ' and one my staff and I crave ' to literally create the sound of the coming season via these soundtracks.
The challenges of FIFA are particularly unique in that we want to find exciting new artists and songs that represent as many nations and genres as possible, then introduce them to the world. For FIFA '11, we're excited that Brazilian fans of Zémaria and Tulipa are hearing England's Ladytron and Sweden's Ram Di Dam. We're proud that Americans who love Linkin Park are discovering Ireland's Two Door Cinema Club and South Africa's Locnville. We wanted fans throughout Japan, France and Australia to find that their new favorite song is by Ana Tijou from Chile, Dapuntobeat from Mexico or Chromeo from Canada. Our goal with every FIFA soundtrack is to take the globalization of new music and new artists to a whole new level.
DK: What is Artwerk Music Group? Is it mainly a music publishing company? Is it a partnership with Nettwerk?
Schnur: For the past ten years, EA has been instrumental in breaking new artists for grateful record labels. With Artwerk ' a joint venture with our friends at Nettwerk Music Group ' we can now directly sign, develop and launch our own artists for international opportunities that go way beyond gaming. And while Artwerk is a label, we're not in the record business. The truth is that the traditional record label business model is now dead. Instead, today's new 'digital reality' demands that labels respect the consumers, the artists and the music, all while doing smart, fair, and innovative business on a global scale.
Today, the artists on Artwerk ' including Matt And Kim, Junkie XL, Airbourne, Datarock, Ladytron, Chromeo, Hadoukenand Pint Shot Riot ' represent everything a cool label should be: Aggressively diversified, ferociously independent and insanely talented. Every one of our artists already has high profile deals that have stemmed from their initial placement in our games. We've taken a central role in their careers. We have 8,000+ worldwide EA employees working for them every day. And we're just getting started. We think that Artwerk is Music 2.0: Where music, games and global digital entertainment all come together to re-write the rules forever.
DK: Looking ahead, what projects are you most excited about at EA and the video game industry?
Schnur: In the near future, devices like iPad 3, PlayStation4, Xbox 5000 and beyond will be complete home and mobile entertainment supercomputers that represent digital technology beyond anything we have ever experienced. Combine the possibilities of this remarkable new hardware, new software, widespread broadband access and legally downloadable music and games, all within the first consumer-friendly, fully interactive home and portable entertainment devices in history. Imagine a world where 80% of the global population can be instantaneously exposed to new music via videogames, with the power to purchase literally at their fingertips. Within the next five years, our ability to discover and share new music of every genre will be beyond anything the industry or the consumer has ever known before. My hope is that Artwerk ' and other labels like it ' will take full advantage of these extraordinary opportunities and change the game forever. That's 'Music 3.0'!
Dale Kawashima is on Google+