Stephen Bishop Talks About His Hit Songs "On And On," "Save It For A Rainy Day" And "It Might Be You," And His Album, Blueprint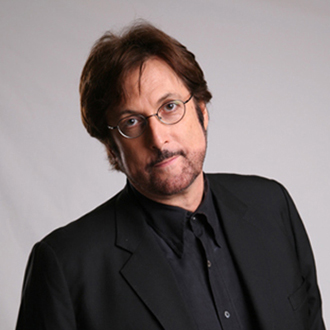 Los Angeles-based singer/songwriter Stephen Bishop is well known for having three pop & AC hits as an artist. In the late 1970s, he released his debut album Careless, which featured the hit singles, "On and On" and "Save It For a Rainy Day." Then in 1983, he sang the memorable hit song, "It Might Be You" (written by Dave Grusin and Alan & Marilyn Bergman), which was featured in the acclaimed movie, Tootsie (starring Dustin Hoffman & Jessica Lange).
What's lesser known, is that Bishop has also had success writing songs for other artists. Impressively, he wrote one of the biggest ballads of the 1980s, "Separate Lives," which was recorded as a duet by Phil Collins & Marilyn Martin. This song was in the 1985 movie White Nights, and the single reached #1 on both the Billboard Hot 100 and AC charts. Bishop subsequently received an Oscar nomination for Best Original Song.
As a songwriter, Bishop also wrote seven songs which were recorded by Art Garfunkel, plus songs for Barbra Streisand, Eric Clapton, Steve Perry, the Four Tops, Helen Reddy, Johnny Mathis, Kenny Loggins, David Crosby, Luciano Pavarotti, Phoebe Snow, Stephanie Mills, Kenny Rankin, Aswad, Diane Schurr, Frida, Yvonne Elliman, Leah Kunkel and Rumer.
As an artist, Bishop's first two albums, Careless (released in 1976) and Bish (released in 1978) were both certified gold. His album Bish contained another Top 40 hit single, "Everyone Needs Love."
Over the years, Bishop has continued to record and release albums, and tour steadly in the U.S. and overseas. His most recent albums are Blueprint (released in July 2016) and Be Here Then (released in 2014). Both albums were independently released by Bishop on his label, General Records.
Bishop is also known for writing and/or performing songs for many hit movies. He has contributed songs to such movies as Tootsie, White Nights, Animal House, The China Syndrome, Roadie, Summer Lovers, Unfaithfully Yours, Micki & Maude, The Money Pit, All I Want for Christmas and Barney's Great Adventure.
In addition to his songs and music performances, Bishop has been appeared as an actor in several movies. He had a memorable cameo role in the classic comedy National Lampoon's Animal House, where he was the folk singer whose guitar was famously smashed by John Belucci at a frat party. He also appeared in three other movies directed by John Landis, including The Blues Brothers. Bishop also acted in director Henry Jaglom's movie, Someone To Love.
We are pleased to do this new Q&A interview with Stephen Bishop. He tells how he wrote his earlier hits as an artist, and his hit song "Separate Lives" for Phil Collins & Marilyn Martin. He also discusses his latest album, Blueprint.
DK: I read that you're from San Diego. How did you get started playing guitar and writing songs?

Here is Stephen Bishop, performing his hit "On and On" on The Midnight
Special TV show.
Stephen Bishop: Well, I started playing guitar when I was 13. I was really a clarinet player first. I played clarinet at a young age and I was in the orchestra at school. Right around then, the Beatles came out, and I was listening to folk music before that. I really got caught up in the Beatles thing. I got swept up into it and I started writing my own songs. My brother bought me a guitar and I hooked up my guitar with the stereo, making it like an amplifier. I had a situation at home where my stepfather wasn't very keen on rock & roll. He was an opera teacher—he hated rock & roll. That was a drag (he laughs). But I guess that was one of the things that compelled me to be the singer/songwriter guy that I am.
DK: Is it true that your first big break was when Art Garfunkel recorded two of your songs?
Bishop: Yeah, that was very big. My friend (singer) Leah Kunkel knew my songs and she had some on cassette. I think her husband at the time (drummer) Russ Kunkel, was doing a session, so she got him to give one of my tapes to Art (Garfunkel). He really liked it, and he wound up recording two of my songs, "Looking For The Right One" and "The Same Old Tears on a New Background." Over the years, Art recorded about seven of my songs.
DK: Did your cuts with Art Garfunkel play a part in helping you land your label deal with ABC Records?
Bishop: Yeah, because timing-wise, his album Breakaway (in 1975) had just come out. I was friends with a guy named Richard Holland, who was going out with Chaka Khan. Chaka's manager, Bob Ellis, was interested in me, and he's the one who got me my deal with ABC. Roy Halee, the producer of Simon & Garfunkel, signed me to ABC. He was head of A&R at ABC Records back then.
DK: You had two big hits early on,"Save It For A Rainy Day" and "On And On." Can you tell me how you wrote those songs?
Bishop: Well, "'Save It For A Rainy Day" was really written, because I wanted to try and make a hit back then. At the time, disco was really popular, with the hi-hat (drum sound) and everything. So we recorded it and tried to make it a little disco (laughs) and tried to make it "hitly"—something that would be a hit. You know, we got lucky and it was my first hit.
DK: The title "Save It For A Rainy Day" is distinctive. Did you have that title stored away for awhile, and then you pulled it out to write this song?

Here's the video of the #1 hit "Separate Lives," performed by Phil Collins
& Marilyn Martin, and written by Stephen Bishop.
Bishop: Not really. I just came up with it out of the blue (laughs). Later on, the Four Tops ended up doing a really good version of it.
DK: With "On and On," how did you create that song?
Bishop: Well, my landlady back then…she used to put lots of flowers (in her garden) from all over the world. She was a big flower lady (laughs). So she would tell me where all these flowers were from. And back then, I hadn't traveled anywhere. So I was really fascinated by that. And then I was walking down the street to the corner grocery store, and I just got the idea for the title. I just wrote it down on my little message book. When I went back to my apartment, I came up with this chord that I just loved. Then I just kept playing it over and over and I finally did something with it, and made "On and On."
DK: I looked at the credits, and I noticed that you wrote both songs by yourself. Back then, did you generally prefer to write songs by yourself, rather than co-writing?
Bishop: Yeah, I've mostly written on my own. I've co-written with great people like Kenny Loggins, Eric Clapton, and Rumer, the singer that I work with. But I've usually written by myself.
DK: I've always loved your song "Separate Lives" which was a big duet hit for Phil Collins & Marilyn Martin from the movie, White Nights. Did you write this song for the movie?
Bishop: Yes, I met early on with Taylor Hackford, the director of White Nights, and we discussed his rough idea of a movie back then. So I wrote "Separate Lives" for it, and I included (in the lyric) what I was going through with my past loves. Taylor loved the song, so [the hit] became a reality. I didn't originally write the song as a duet, but it later became a duet song.
I had also met Phil Collins in 1978 at Eric Clapton's home. Eric's wife at the time, Pattie Boyd, introduced me to Phil. He was interested in my songs; his wife had played him one of my albums. So he was aware of my songs.
DK: You've written many songs for movies. Was it your goal to place songs in films, or did it just happen to work out that way?
Bishop: I don't know it if was a goal. It's just one of the things you try to do as a singer/songwriter. To sit in a movie theater and hear your own song, while you're sitting next to the girl of your dreams, is a really cool thing! (laughs).

Here's the video of Stephen Bishop's song "Pretty Baby," from his 2014
album Be Here Then.
DK: When you pitched songs for films, would you meet with directors and music supervisors and find out what they needed and then write a song?
Bishop: I'd say a lot of the times it was done on spec. I hated doing things on spec, but it was a good way to get a bunch of songs. On my new album, Blueprint, it has some songs on it that I wrote for a movie. I wrote this song "And I Love You"—it was originally written for the Julia Roberts movie, My Best Friend's Wedding, but they didn't use it. So I have that song and other songs like that, that just didn't make it in films. Also on the Blueprint album, there's a song called "Holy Mother" that I wrote with Eric Clapton, that I never recorded before.
DK: One of the biggest movie songs you had was one you didn't write, "It Might Be You," for Tootsie (starring Dustin Hoffman). How did you end up recording this song?
Bishop: I had a manager back then named Trudy Green. She worked with the [film & TV music] agency Gorfaine/Schwartz, and they got me this gig. I wound up going over to meet with (composer) Dave Grusin at his studio. He played me ["It Might Be You"], and he sang it really roughly. I said "Sure, sounds great." Who'd turn down a song in a Dustin Hoffman movie? And it's become such a classic film.
DK: We've talked about your classic hit songs. Do you have other songs which are also your favorites?
Bishop: Yes. I have songs on my new album, Blueprint. I like "Slippin' Into Love," which is a more of a faster song. People don't usually think of me doing a song like that. And then "Blue Window" is a song that's a happy song, that I wound up putting on the album. It's about the state of the world, and boy, it's so appropo now, with [everything] that's happening right now.
DK: I listened to your new album Blueprint, and I noticed that your voice still sounds really good, consistent with your earlier recordings.
Bishop: Oh thank you. You know, I never was a big drinker. I think drinking affects your voice. I like an occasional Margarita just because of the salt, because I'm a salt-a-holic. I've been fortunate like that. I try to sing [as well as possible]. I always warm up my voice before I sing. I'm still out there doing it—I'm out there performing, which I can't believe. I just got back [from a show in] Akron, Ohio.
DK: I saw on your website that you still tour quite a bit. Is that something you want to continue doing for years to come, both in the U.S. and overseas?
Bishop: Well, I do a lot of stuff overseas; they usually pay really good. I recently went to Belfast (Ireland) to do some concerts. And over the years I've been to the Phillipines 10 times and I've been to Japan eight times. I've been to Dublin six times, England three or four times, plus Argentina three times. So I've been all over the place (laughs).