Billy Steinberg: Hit Songwriter and Successful Music Publisher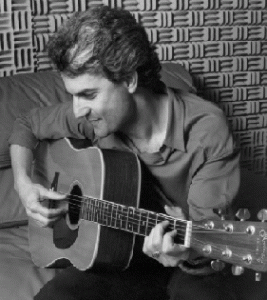 Billy Steinberg is well known for co-writing (with Tom Kelly) many classic hits during the past 20 years. Steinberg & Kelly wrote such #1 hits as "Like A Virgin" (Madonna), "True Colors (Cyndi Lauper), "Eternal Flame" (the Bangles), "Alone" (Heart) and "So Emotional" (Whitney Houston). But less known is the fact that Steinberg has been a very successful publisher of his own songs. He has never signed the standard "co-publishing deal" (with an advance), prefering to stay independent and maintain greater control of his publishing rights.
When Steinberg had his first hit in 1980 ("How Do I Make You," a Top 10 hit for Linda Ronstadt), he wasn't your typical, starving writer. He had been earning a living working for his father's farming business, writing songs furiously on the side. So when his lawyer at the time, Peter Paterno, asked him if he wanted to start his own publishing company, he said yes. This marked the launch of his company, Billy Steinberg Music.
"It was kind of a spontaneous decision, starting my own publishing company," said Steinberg. "Fortunately, not only did I keep my publishing, but I was able to lessen my administration costs by hiring an excellent administrator, Judie Castano (who worked for the same law firm as Paterno), on a hourly basis instead of paying a higher percentage rate.
Despite having his own company, Steinberg did miss some of the songplugging services, moral support and feedback that publishers can offer a writer. "Sometimes I was envious of my writer friends who had that publisher support system," he said. "Being on my own, I had to try to pitch my own songs, and figure out who to pitch them to. I would call people over and over and still not get my phone calls returned. I had to hear all of the rejections first-hand."
He and Tom Kelly did ultimately get their big break, when they placed "Like A Virgin" with Madonna. After having such a major hit, the songplugging process became easier. Suddenly, labels, producers and artists were excitedly calling them, wanting to hear their new songs or wishing to collaborate. The duo then proceeded to enjoy a long string of hits, with both Steinberg & Kelly keeping their publishing and building their own respective, lucrative companies: Billy Steinberg Music, and Kelly's Denise Barry Music (named after his children).
After many years of success, Steinberg & Kelly received a very large offer from Sony Publishing to buy their catalogs. It was the kind of mega-offer that would be incredibly hard to resist; it would provide lifetime security. Kelly was the first to decide to sell his company. Initially, Steinberg hesitated, but months later he also decided to sell his company.
"There was a great source of pride to hear how much a publisher was willing to pay for our songs," explained Steinberg. "The offer was very seductive, and it became even more so after Tom signed his deal and he told me how happy he was about it."
However, Steinberg has come to regret selling his company. "Tom has never had regrets about selling, but I now have great seller's remorse. I wish I had never made that deal. Recently, I even approached Sony to try to buy my publishing back, but they said no and just laughed."
In the aftermath of the sale, Steinberg has launched a publishing company for all of his new songs, called Jerk Awake (ASCAP). One of the key songs in this new catalog is Steinberg & Kelly's Top 10 hit for the Pretenders, "I'll Stand By You." Steinberg is gradually building another powerful company, adding valuable copyrights to this new entity. He now also collaborates regularly with hit writer/producer, Rick Nowels. Steinberg & Nowels each won a Grammy Award for producing their song "Falling Into You" for Celine Dion, which was the title cut of her Grammy-winning album. Steinberg & Nowels also recently teamed up to write two songs for "Enrique," the platinum album by Enrique Iglesias.
Steinberg says he will never sell his publishing again. He recognizes and respects that publishing deals can be very beneficial to many writers. But he has ultimately learned that for himself, building and keeping his publishing is the best choice.
Dale Kawashima is on Google+