Great Music Publishing Story: Judy Stakee and Sheryl Crow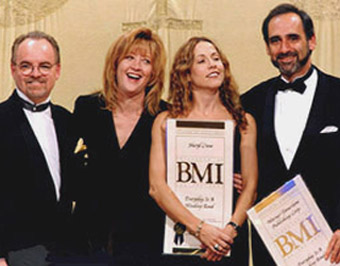 Note: This article was written in 2003. Judy Stakee in 2009 left Warner-Chappell Music to start her own publishing & artist development company. More information about Judy Stakee can be found at her website: www.judystakee.com
Judy Stakee, Senior Vice President of Creative Services for Warner-Chappell Music in Los Angeles, has been a prominent publishing executive for many years, with a number of success stories to her credit. However, her longtime publishing relationship with Grammy-winning artist Sheryl Crow has been truly special, a career achievement which serves as a model for how a publisher and writer/artist can work together.
Stakee first met Crow in 1988, when she had a lunch meeting with Crow and producer Robert Kraft. Kraft was looking for songs to produce on Crow, who was then mostly working as a background and session singer (for Michael Jackson and others). The three had a great lunch, and then Crow went to Stakee's office for an additional meeting.
"During lunch and at my office, Sheryl immediately made a strong impression," said Stakee. "She played me her tape, and I was blown away by her vocals. I also liked the songs she had written. Her personality was also charismatic. She was easy-going, yet I could see she had a lot of determination and drive."
Stakee recognized that Crow was very talented, but that she had yet to forge a distinctive, artistic identity with her music. She began working closely with Crow, inspiring her to write more songs and develop her own style and sound. The two quickly became good friends. Ultimately, Stakee signed Crow to a publishing deal with Warner-Chappell.
As her friend and publisher, Stakee had a complete belief in Crow, and she devoted an exceptional amount of time and energy into promoting her career. "I was her champion, and I was also like a mom, a teacher and therapist," explains Stakee. "She didn't have a manager yet, so I was helping her in this role, too. We would meet almost every morning at Hugo's restaurant (on Santa Monica Blvd.) for coffee, and we would map out our strategies. This was a partnership. We were going to do this together."
Stakee compiled a five-song demo tape of Crow's music, and began playing it for labels. There was definite label interest, but the breakthrough occurred when David Anderle, head of A&R for A&M Records, heard the tape (based on the recommendation of producer Hugh Padgham). Anderle quickly recognized Crow's potential as an unique singer/songwriter, and subsequently signed her to the label. A&M President Al Cafaro and other top executives were also big supporters of Crow.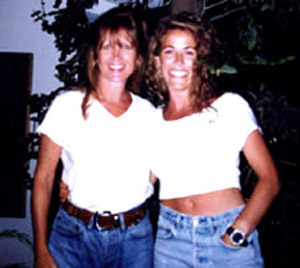 "A&M was fabulous; they were total believers in Sheryl," said Stakee. "They knew she would become a great artist, so they gave her the time and support to fully develop her artistic identity and sound."
After recording an initial album that was shelved, Crow emerged strongly with the multi-platinum debut album, "Tuesday Night Music Club." Containing several hits, including the #1 "All I Wanna Do," the album catapulted Crow to critical and commercial acclaim, including being honored with three Grammy Awards for "Record Of The Year," "Best New Artist," and "Best Female Pop Vocal."
Since then, Crow has gone on to enjoy consistent, platinum success, with a string of hit albums and singles. She produced her last two albums, "Sheryl Crow" and "The Globe Sessions." In addition, Crow is now writing and producing for other artists, including the upcoming Stevie Nicks album.
Stakee and Warner-Chappell remain her publisher, continuing a relationship that has endured for 11 years to date. Stakee's role has evolved over the years, from being a super-active, dedicated champion of a new developing artist, to performing a more behind-the-scenes, supportive role to an established artist. Stakee remains active in placing Crow's songs with other top artists (including cuts with Tina Turner and Wynonna Judd), and in major film & TV projects. And of course, she is there for Crow, providing feedback, support and friendship.
Stakee has enjoyed every part of this publisher/artist process. She realizes that discovering and working with an artist like Crow is a rare occurrence. "An artist like Sheryl doesn't come along every day," said Stakee. "I work with a lot of excellent writers and artists, but you don't often find someone as special as Sheryl. We did this together. We grew together as friends and as professionals. It was a once-in-a-lifetime situation."
Dale Kawashima is on Google+