President Kathy Spanberger Builds Peermusic Into A Leading, Independent Publishing Company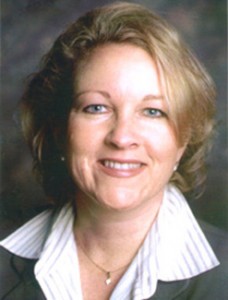 In a business where music executives come and go, Kathy Spanberger has been a steady, guiding force at Peermusic publishing company. Spanberger, who is President & COO of Peermusic North America, began working at this firm in 1979, and in conjunction with Ralph Peer II (Chairman & CEO), she has helped oversee the direction and expansion of the company for more than two decades.
Peermusic has become one of the world's leading, independent publishing companies. It has a large, diversified catalog, containing many standards (such as 'Georgia On My Mind,' 'You Are My Sunshine' and 'The Great Pretender'), contemporary hits by David Foster, C. Tricky Stewart and Shelly Peiken, plus a strong Latin division (including Juanes and Thalia). Spanberger has a big job to handle, supervising all creative and administrative operations for Peermusic's offices in Los Angeles, New York, Nashville, Miami and Toronto.
Born in New York City, Spanberger move to Los Angeles with her family when she was 11, and later attended UCLA. Her father worked at Billboard magazine (as West Coast advertising director), so she became knowledgeable about the music business at an early age. 'I always wanted to work in the music business,' explained Spanberger. 'After graduating from UCLA, I tried to get a full-time job in the music business. It was tough, but eventually I was able to land a job at Peermusic, working as an (executive) assistant to Ralph Peer II.'
Spanberger initially worked at Peermusic for four years, and became Administrative Director, assisting Peer II in business affairs and all contractual matters. Then in 1983, she left the company to work at a marketing firm for a year. However, she subsequently returned to the company, and became Managing Director of Peermusic in Australia.
'Ralph (Peer II) wanted me to move temporarily to Australia, to hire [a new director] in Australia and then come back to the U.S.,' said Spanberger. 'When I returned to the U.S., I was named General Manager, running the synchronization department and working directly on administrative matters for the pop department.'
In 1987, Spanberger was appointed Vice President, and she began overseeing all of the creative departments at Peermusic in the U.S., including Latin and country music. She hired several creative executives, which led to the signing and development of hit writers Jud Friedman ('Run To You,' 'I Don't Have The Heart') and Liam Sternberg ('Walk Like An Egyptian'). Spanberger & Peer II subsequently opened offices in Nashville and Miami.
Spanberger also helped oversee the acquisitions of several, noteworthy catalogs. Peermusic purchased the Hoagy Carmichael catalog (including 'Stardust'), Larball Music ('Tie A Yellow Ribbon') and country writer Stewart Harris ('No One Else On Earth'). In 1996, Peermusic (in conjunction with publishing veteran Leeds Levy) signed a co-publishing deal with top writer/producer, David Foster.
In the '90s, Spanberger's successful management of Peermusic led to two, additional promotions: Senior Vice President (in 1993); and Chief Operating Officer (COO, in 1995). She now was in charge of day-to-day operations of the company, working with Peermusic's creative and administrative staffs. Spanberger also became adept at handling negotiations, and drafting agreements.
'I'm there to help the creative staff, to help them close the deals,' explained Spanberger. 'I'm more behind the scenes. The creative execs would bring the deals to me, and then I would decide which deals we should go after. We have a terrific creative team, including Kevin Lamb (Vice President) of our Nashville office, Ray Arias (Vice President) in Miami, and in Los Angeles, Frank Petrone (National Director of Creative Affairs), Jennifer Racca (Regional Creative Director for Latin America), and Brady Benton (Sr. Director of Film, Television & New Media).'
Spanberger & Peermusic are currently enjoying successes on several fronts. The firm published five songs on the multi-platinum O Brother, Where Art Thou? soundtrack album, including 'Man Of Constant Sorrow' (sung by Dan Tyminski). They also had major hits with 'Mambo No. 5' (Louie Bega), 'Case Of The Ex' (Mya) and 'Uh-Huh' (B2K), plus noteworthy Latin and country hits.
"I'm having a great time (at Peermusic), and I'm looking forward to further building our success story,' said Spanberger. 'The company is growing steadily, via writer signing and catalog acquisitions. I love having the opportunity to work in both the creative and business sides of this industry, and I still learn something every day.'
Dale Kawashima is on Google+