Interview with Shani Gonzales, Co-Head of A&R at BMG Music Publishing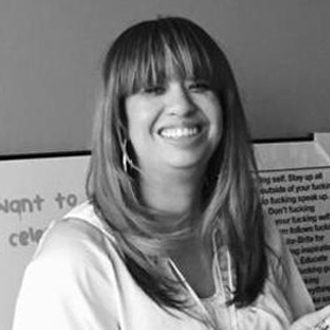 During the past few years, Shani Gonzales has emerged as a prominent and successful music publishing exec. Last December (2016), Gonzales was promoted to the position of Co-Head of A&R at BMG U.S. (along with Co-Head of A&R Andrew Gould). She is a creative exec who has signed and worked with a wide range of hit songwriters, artists and producers at BMG.
Gonzales, who is based in BMG's Los Angeles office, joined the company in February 2014. She has signed and worked closely with hit writers and artists such as Bibi Bourelly (who co-wrote Rihanna's hit "Bitch Better Have My Money" and is an artist on Def Jam Records), Nate Cyphert (who co-wrote the #1 country hit "H.O.L.Y." for Florida Georgia Line), Poo Bear (Justin Bieber's hit collaborator), Nic Nac (hit writer/producer for Chris Brown and DJ Khaled), WondaGurl (hit writer/producer for Travis Scott and Rihanna), U.K. singer/songwriter Labrinth, and MeLo-X (Beyonce's "Sorry").
Prior to BMG, Gonzales worked for music exec L.A. Reid at both Epic Records and Def Jam Records. At Epic, Gonzales signed rapper/singer Travis Scott, and at Def Jam, she co-A&R'd albums for Justin Bieber (including My World and My World 2.0). And prior to working at Epic and Def Jam, she was a creative exec at Warner/Chappell Music, where she signed hit songwriter Claude Kelly (Kelly Clarkson, Britney Spears) and singer/songwriter Wynter Gordon. Notably, Gonzales was named to Billboard magazine's 2016 A&R Power Players List.
We are pleased to do this new Q&A interview with Shani Gonzales. She tells how she got started in the music business, she discusses her A&R work at Def Jam and Epic Records, and her current work as Co-Head of A&R at BMG.
DK: Where are you from, and how did you get started in the music business?
Shani Gonzales: I'm from New York originally, and I went to Temple University in Philadelphia. It was in Philly that I started interning, working for a woman named Dyana Williams, who is an important figure in the music business, especially the black music business. She was also a radio announcer, and she helped [push for] the law to make June Black Music Month each year. And Dyana is also a media coach; she's a really influential, powerful godmother and mentor to a lot of people in this business. Dyana took a liking to me, and I was an intern for her during my college years.
DK: Where did you work after you finished college?
Gonzales: After I graduated from Temple, I moved back to New York and I got a job at (performing rights organization) BMI. That was my first job in the music business. It was not on the creative side…I worked in the international department. It was the less sexy side of the music business, but I learned a lot at BMI. By working at a PRO, especially on the international side, it helped set me up for working in music publishing.
DK: After working at BMI, what was your next job in the music business?

Here's the video of Florida Georgia Line's #1 country hit "H.O.L.Y.,"
which was co-written by BMG songwriter Nate Cyphert.
Gonzales: I decided to leave BMI after a year, and I went back to Philly and worked with Dyana Williams on some projects. She was doing some brand sponsorship work with Coca-Cola. I was working with her, and just trying to decide my next steps in the music business. It was good though to be in Philly, because it was a really interesting time there. I was in Philly when Jill Scott and Musiq Soulchild were coming up—a lot of things were starting to happen.
About a year after leaving BMI, somebody I knew in Philly, Marc Byers, called me. He was partners with (artist manager) Troy Carter, and they managed Eve and had a company called Black Friday Management. Marc told me he had a friend named Chris Hicks, who was going to be Vice President of A&R at Warner/Chappell Music and at Warner Bros. Records. Chris needed an assistant, and Marc recommended me, and then Chris hired me. And that's when things started to roll. Working with Chris was a great opportunity, because he had built this publishing company called Noontime, which was through Warner/Chappell.
Chris was brought in (by Warner/Chappell and Warner Bros.) to head up their urban department. At the time, Chris (who was an independent manager & music publisher) had never really had a job on the inside before. Because of ths, and I say this in the best way…he never knew the (corporate) rules and what rules to play by. So he never really looked at me as an assistant who just did his calendar and get him coffee. He was like, "Hey, we're a team—me and you—we're just gonna figure this out." And so from the very beginning, we were figuring it out. Chris [commuted] between Atlanta and New York, I was based in New York, and we just got rolling. He was killing it and I got to learn and absorb. It was some of the best times. We had an extraordinary little run while we were there. It felt like a boutique publisher within a larger publishing company. Chris signed The-Dream, Timbaland, Bryan-Michael Cox and other great writers. It was like a golden age in Atlanta at that moment, and Chris really gave me an extraordinary opportunity to be a part of it.
At first, we worked with Warner/Chappell and with Warner Bros. Records. Then later on, we worked with Warner/Chappell and Atlantic Records, with (CEO) Craig Kallman. And at some point, I was promoted to A&R Manager.
DK: After working at Warner/Chappell and Atlantic Records, what was your next job?
Gonzales: Well, Chris Hicks went over to work for (label CEO) L.A. Reid, and he took me with him. We went to Def Jam Records in 2008. Chris started to work on a bunch of different projects there, and one of the projects was Justin Bieber. So that kind of worked out (laughs). Bieber was one of the projects I worked on with Chris.

Here's the video of Rihanna's hit "Bitch Better Have My Money," which
was co-written by BMG songwriter Bibi Bourelly.
DK:  Which Justin Bieber albums did you help A&R?
Gonzales: My World, My World 2.0, and the Never Say Never remixes.
DK: How long did you work at Def Jam Records?
Gonzales: I was there for about three years, and then I ended up going over to Epic Records, when L.A. Reid went to Epic and became their new Chairman.
When I first got there at Epic, we were a brand new label. So it took quite a bit of time…we just tried to build a roster. Besides being Chairman, L.A. Reid was also a judge on the X Factor show, and some of the X Factor artists were signed to Epic. And while I was there at Epic, I signed (rapper/singer) Travis Scott.
DK: After you worked at Epic Records, how did you decide to do music publishing for BMG?
Gonzales: I was connected to Zach Katz, who had just become President of BMG. He's been a music attorney and manager, and he built an amazing company (Beluga Heights), with (writer/producer) J.R. Rotem. It was in 2014 when I started at BMG. My title at BMG was originally Vice Preisdent of Creative.
DK: Can you tell me about your work at BMG?
Gonzales: Yes  For me, when I first started there, BMG was attractive because it was very new, and it was still evolving into where it was going to fit into the marketplace. It didn't have a defined culture yet. When Zach (Katz) and I were talking, he had all of these amazing, out of the box ideas. And BMG were doing things that were very out of the box. They had a lot of the values of just being really transparent, and setting up a new music company that was willing to play by new rules…to bend and change and evolve. And that was very attractive to me.  And I felt like at BMG, Zach was willing to kind of go rogue in the right way, and do some really cool things…to have a new sort of space and make something different work.
It was very different and very new at BMG. They had just finished buying a lot of different catalogs, and were now focused on signing writers. And it was like, "We just want to do right by our writers—we know that the business is changing and we've got to be able to change with it. It was really that simple. So that was the tone that Zach set. He was willing to take some cool risks and let his team do their thing. And so when I started at BMG, he let me sign what felt good to me and what I believed in. And that's my recipe for success. My recipe is to go wherever I'm passionate.

Here's the video of DJ Khaled's #1 hit "I'm The One," which
was co-written by BMG songwriter Nic Nac.
DK: Who are some of the songwriters you've signed?
Gonzales: I signed Bibi Bourelly, who's written a lot of songs for Rihanna (including "Bitch Better Have My Money"). She's also signed to Def Jam as an artist. Also, we signed (writer/producer/artist) Nic Nac who did Chris Brown's hit "Loyal," and he co-wrote & produced the #1 hit "I'm The One" for DJ Khaled. We also have WondaGurl, who's a writer/producer out of Toronto who did "Antidote" for Travis Scott, and she's done "90210" for Travis. She also co-produced "Bitch Better Have My Money" for Rihanna and she's worked with Drake. We also signed Nate Cyphert,  and he ended up co-writing "H.O.L.Y." for Florida Georgia Line, which became the biggest country hit of 2016. It came from a co-write session that we set up. And then Sara Knabe of our Nashville office heard it, and she gave it to Florida Georgia Line. I also have SAINt JHN, a new artist that I'm massively excited about.
DK: It seems that you're signing a wide range of songwriters, artists and producers, in different genres. Is that correct?
Gonzales: Yes, I just believe that you go where your passion is. I love good music and I'm not sure anything else matters. Follow your instincts for talent and taste. Thinking about genres only puts a ceiling on creativity and limits greatness. Who needs that?