Savannah Philyaw's "Love Remains" Named January "Best Song Of The Month"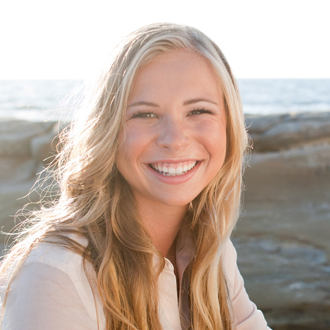 Savannah Philyaw, a promising pop/Americana singer/songwriter from San Diego, CA, has won the SongwriterUniverse "Best Song Of The Month" Contest for January, for her song "Love Remains" (co-written by Michael & Nancy Natter). Philyaw has released this song as a single, and she will be releasing other singles throughout this year.
"Love Remains" is a graceful, heartfelt ballad which has a positive lyric message. The starts with just vocals and acoustic guitar, and then builds into a full arrangement in the bridge sections. This recording provides a good showcase for Philyaw's expressive, lead and harmony vocals. "Love Remains" was skillfully produced by Joel Piper, a San Diego-based artist and producer. Piper also collaborated with Philyah on the video for "Love Remains."
Philyaw (who is 21) was born and raised in San Diego, where she learned to play acoustic guitar at age 12 and then started writing songs a year later. She also plays some piano. Philyaw has been inspired by listening to such favorite artists as James Taylor, Joni Mitchell, Colbie Caillat and Jewel. During the past few years, she has been attending the prestigious Berklee College of Music, studying music business and songwriting. Currently, she is living and studying in Valencia, Spain for five months, and she'll return to the U.S. in May.
Philyaw has already released three EPs of her songs, starting in 2012. Notably, she has placed five of her songs with Warner Brothers TV productions. She has also opened shows for such artists as Howie Day, Tyler Hilton, Kate Voegele, Lee DeWyze and Max Frost.

Here's the video of Savannah Philyaw performing her song,"Love Remains."
With her song "Love Remains," Philyaw has taken a step forward, creating a pop/acoustic ballad which is well crafted and conveys a thoughtful lyric theme. She explains, "'Love Remains' is about staying positive when people come and go from our lives. I personally feel that we gain something from each person that comes into our lives whether we realize it or not at the time. I wrote this song based on someone who made an impact on my life. It is about friendships and relationships coming and going, but the memories and love remain."
After Philyaw returns to the U.S. in May, she will be done with school and plans to tour this summer and fall. Currently, she performs solo, but she is open to performing with a band. She will also be writing more songs, which is her passion. She says, "Songwriting is my release, my passion, and my best friend. It has allowed me to be honest and open without fearing judgement. I hope that my music can inspire others like other music inspires me."
Top Five Songs Of The Month
Here are the Top Five Songs which were submitted for this month's contest, with the songwriter credits, plus their e-mail and website links. You can listen to the winning songs by clicking the music players below.
"Best Song Of The Month" Winner
Song Title:
"Love Remains"
Written by:
Savannah Philyaw (of San Diego, CA), Michael Natter & Nancy Natter.
More Best Songs Of The Month