Sam Dawson's "Supernatural" Named November "Best Song Of The Month"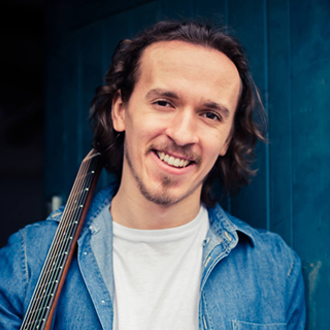 Sam Dawson, a talented pop/rock singer/songwriter based in Hull, England, has won the SongwriterUniverse "Best Song Of The Month" Contest for November, for his song "Supernatural." This song was originally recorded by Dawson, and a new version of the song will be released next month (December) by Italian DJ/Producer Filippin, and it will feature Dawson as the vocalist.
"Supernatural" is an uptempo, contemporary pop/electronic song that sounds ready for radio airplay. It's a well-crafted song, with distinctive verse, pre-chorus and chorus sections. The song also features appealing melodies in both the pre-chorus and chorus. In addition, this recording provides a fine showcase for Dawson's clear, expressive lead and harmony vocals. This demo version of "Supernatural" was expertly produced by Dawson.
Dawson was born and raised in Hull, UK, and when he was 19 he moved to Guildford (south of London) to attend university. He attended the Academy of Contemporary Music (ACM) there, where he studied Professional Music Performance. He subsequently graduated from ACM, and then he moved back to Hull, where there's an active music scene, largely thanks to the "City of Culture" status it received in 2017.
Besides singing, Dawson's main instrument is guitar, and he's also learned to play other instruments as a producer. He's also developed his songwriting skills, and he's been inspired by excellent pop songwriters as Max Martin, and more recently by Zedd and the Chainsmokers.
Notably, Dawson has become musically successful in two, different ways. First, he writes and produces his own songs, with the goal of signing music publishing deals and placing his songs with other artists, and for film & TV placements. Dawson has also built a solid career as a professional singer & musician, who performs cover material in clubs and other events.

Here's a video of Sam Dawson performing his song, "Seven Wonders."
For his song "Supernatural," Dawson explains what inspired him to write it. "'Supernatural' is a story about the early stages of love. I wanted to capture the feeling you get whenever you touch that certain person—it's like a shockwave that goes through your body and instantly elevates your spirit. 'Supernatural' was the word that summed that up for me."
Currently, Dawson is looking to build more success as a songwriter. He is pleased to have recently signed single song agreements with a music publisher. "I'm excited to see where that relationship leads," he said. "I'd like to write more with other artists, and to really get into their shoes and help them express whatever they're feeling in an unique way."
Top Five Songs Of The Month
Here are the Top Five Songs which were submitted for this month's contest, with the songwriter credits, plus their e-mail and website links. You can listen to the winning songs by clicking the music players below.
"Best Song Of The Month" Winner
Song Title:
"Supernatural"
Written by:
Sam Dawson of Hull, United Kingdom. Performed by Sam Dawson.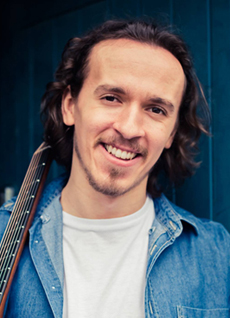 More Best Songs Of The Month