Pop Songwriter Ross Golan Co-Writes Hits For Selena Gomez, Flo Rida And Other Artists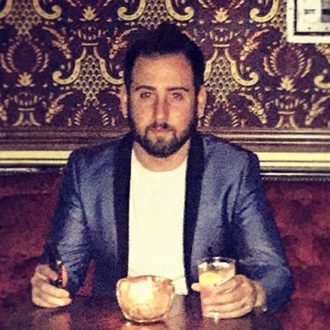 During the past few years, Ross Golan has emerged as a hit pop songwriter who has co-written songs for many of the hottest artists on the charts. Currently, he has three singles on the Billboard Hot 100: the Top 5 hits "Same Old Love" by Selena Gomez and "My House" for Flo Rida, and the chart single, "Good To Be Alive (Hallelujah)" by Andy Grammer.
The list of artists that Golan has had cuts with reads like a Who's Who of the pop charts. Golan has co-written songs for (or with) Maroon 5, Justin Bieber, Demi Lovato, One Direction, 5 Seconds of Summer, Nicki Minaj, Jason Derulo, Meghan Trainor, Prince Royce, James Blunt, Cee Lo Green, Gavin DeGraw, Colbie Caillat, Snoop Dogg, Big Sean, Rixton, Icona Pop, Skylar Grey and The Vamps.
In addition, Golan has had success writing songs for country artists. He co-wrote the country hit "Compass" for Lady Antebellum, and he has a cut with Keith Urban.
Originally from Chicago, IL, Golan studied music at the University of Southern California (USC) and signed multiple record deals as an artist. He eventually decided to focus on writing songs for other artists, and he has signed a music publishing deal with Warner/Chappell Music. Golan is now based in Los Angeles.
Notably, Golan has also developed a one-man musical called The Wrong Man, which is about a man who's been wrongly accused of a crime committed in Reno, NV. The show opened in February 2014 and has received three Ovation Awards (a Southern California award for excellence in theatre) for Best Musical, Best Book, and Best Lyrics and Music.
Here's our Q&A interview with Ross Golan.
DK: I read that you started out as an artist who had signed some label deals. Was your original goal to be a singer/songwriter?
Golan: My first goal was to get a record deal. I thought that was the pinnacle. I thought if you had a record deal that it means you are a rock star. It doesn't. It's more like getting drafted to the pros. But like in sports, most artists still have to go through the minor leagues. That said, once I reached my initial goal of getting the record deals with my two bands, I realized that if I focused on writing for others, I could touch more listeners. In bands, I only sold a few thousand records. But the dream is to have people actually hear and then buy songs. So my goal changed. As a writer I've sold close to 20,000,000.
DK: At what point, did you decide to focus on writing songs for other artists?
Golan: My last project disbanded in 2010-ish. Let's just say that bands have ego issues and I found that you can't have an ego in writing sessions. As a writer, you can write with new people every day. And if you don't like who you're writing with, you don't have to write with them anymore. The writing community is more often than not, very supportive both personally and professionally.
DK: What was your first big cut as a songwriter?
Golan: My first major label cut was in 2010 with a band on Hollywood Records called Honor Society. I wrote it with my good friend, Jared Scharff. It's so hard to just get in the door. And then you get into the battle for singles. That happened years later. My first single was a Cee Lo Green song called "Anyway" that was only released abroad at the end of 2011. I wrote that with Ricky Reed.  I believe it was the first for both of us. Now he's one of the most accomplished writer/producers in the game.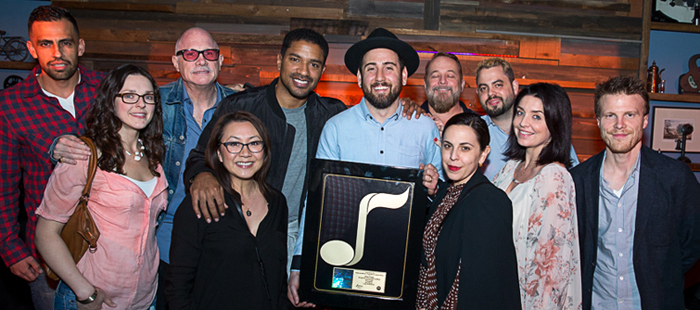 DK: Do you mostly write topline (lyrics & melody), or do you focus more on creating the tracks and production?
Golan: I play instruments, so I tend to avoid the word "topline." But yes, my focus is on lyric and melody. There's a difference between good music and good song. I've always been more attracted to the latter.
DK: You currently have a big hit with "My House" by Flo Rida. How did you hook up with him, to write this song?
Golan: I wrote the song with my close co-writer, Johan Carlsson. He's a genius. Anyway, we wrote it on piano almost as a ballad. Then we were playing around with the track. Sped it up and put drums on it. Started to sound like a Flo Rida song. So, we hit up Flo and asked if he wanted to hear it and he came to the studio. He's the most professional artist I've ever worked with. He just owned it from the minute we showed him the record. He performed it well and wrote a fantastic bridge and the rest is history.
DK: You also have a recent hit, "Same Old Love" by Selena Gomez. How did you co-write this song?
Golan: Charli XCX and I wrote it at a writing camp. We just went into the booth and each freestyled over these tracks that Stargate and Benny Blanco did. Mikkel from Stargate, who's a maestro, was picking the parts he liked. Benny, who's a prodigy, came in and arranged it. And Tor, flipped the track to fit the topline, which in my opinion is the most impressive part of the song.
DK: You've co-written a country hit, "Compass," for Lady Antebellum, and you had a cut with Keith Urban. Do you travel to Nashville to write for country projects?
Golan: I love Country. The pop world could learn a lot from how Nashville respects songwriters. The artists are humble and generous. The publishers and PROs truly celebrate the writers. I'll never be authentic in that world, but I can still try and help facilitate some records from time to time.
DK: You created a successful, one-man musical called The Wrong Man. Can you tell us about this show?

Here's the video of Flo Rida's hit single, "My House," which was
co-written by Ross Golan.
Golan: The Wrong Man has been a labor of love for 12+ years. It's reminded me that my job is to be an entertainer. That's what good songs do. They entertain. And the show is lyrically my best work. We put it up in a small theater in 2014 and it ended up winning a bunch of awards. One of the best parts of musicals is that they exist in perpetuity unlike an album cycle. So, I don't think The Wrong Man has an end date.
DK: You recently taught a Songwriting Masterclass. Do you like teaching, and what tips can you give to new songwriters who are trying to break into the music business?
Golan: Teaching is the most important thing I can do. I focus on my approach which is a little bit Swedish and a little bit Nashville. Concept is king. But know your song math. Honestly, that's the best advice to get into the industry. Let your songs do the talking. Word travels fast. And remember, there are millions of singers, thousands of writers and only 40 songs per genre (on the charts) at a time.
I'm launching a podcast with Joe London (who co-wrote "Die A Happy Man," "Wiggle," etc) called And The Writer Is… We talk about process with the best writers in the world. We'll begin airing it in the upcoming month. For more info, follow me on social media @rossgolan.