Ross Copperman Enjoys Hot Streak, Co-Writing The Top Three Songs On Recent Billboard Country Chart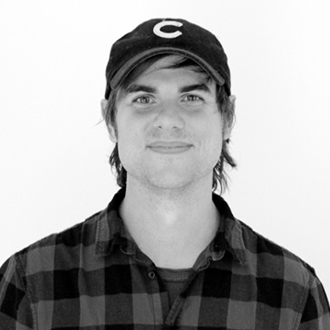 Ross Copperman has quickly emerged as one of the top songwriters and producers in Nashville. In the past three years, he has co-written eight Top 10 Billboard country hits and several more Top 20 hits. If you look at the songwriter credits on the Billboard country chart, you'll see his name listed as often as any other writer.
Copperman's writing success reached a remarkable peak in mid-October, when he co-wrote the Top 3 songs on the Billboard Hot Country Songs chart: "Strip It Down" by Luke Bryan, "Lose My Mind" by Brett Eldredge, and "John Cougar, John Deere, John 3:16" by Keith Urban. All three songs were quality hits which were mainstays on country radio, and in particular, "John Cougar, John Deere, John 3:16" is an uniquely original song which may eventually be honored as one of the best songs written this year.
Interestingly, just a few years ago, Copperman was not well known as a country songwriter. Born and raised in Roanoke, Virginia, he started out as a pop/rock singer/songwriter who signed a label deal with Sony Records in the U.K. in 2006. He released several singles (his song "All She Wrote" reached the U.K. Top 40) and his album, Welcome to Reality. He has also released a few other albums plus an EP.
It was in 2008 that Copperman decided to leave England and move to Nashville. Although he still initially pursued his artist career in Nashville, he soon realized that his best opportunity for success would be as a songwriter and producer. In 2011, Copperman started getting cuts and co-wrote his first country hit, "Glass," by the duo Thompson Square (which reached Top 15).
It wasn't long before Copperman had other singles on the charts. From 2012 to 2014, he co-wrote several hits such as "Tip It On Back" by Dierks Bentley, "Pirate Flag" by Kenny Chesney, "Beat of the Music" by Brett Eldredge, "Point At You" by Justin Moore, and "Don't It" by Billy Currington. Most of these singles were Top 10 and a couple were Top 5.
This year (2015), Copperman's writing success has reached an even higher level with the hits "Smoke" by country group A Thousand Horses, "Real Life" by Jake Owen, and his current hits with Luke Bryan, Brett Eldredge and Keith Urban.
In addition, Copperman has co-written singles or album cuts with many other artists, including Florida Georgia Line, Chris Young, Blake Shelton, Jana Kramer, Josh Turner, Trisha Yearwood, Scotty McCreery, Eli Young Band, Gloriana, Brandon Heath and JT Hodges.
Copperman has also accumulated many credits as a record producer. He has produced cuts with Brett Eldredge (most of his new album, Illinois), Dierks Bentley, Jake Owen, Drake White, Eli Young Band, Keith Urban, Phil Vassar, Chris Tomlin and other artists. Notably, Copperman wsa nominated as a producer for a Grammy Country Album of the Year award for Dierks Bentley's Riser album.
We are pleased to do this new Q&A interview with Ross Copperman. He tells how he got started as an artist, and made the transition to country songwriter and producer. He also tells how he wrote some of his current hits.
DK: How did you get started in the music business?
Copperman: I grew up in Roanoke, Virginia, and I learned to play piano at a young age. I actually grew up listening more to '90s rock than country music. Two of my favorite bands were Led Zeppelin and Radiohead. After high school, I went to James Madison University (in Virginia), which is where I started to write songs. I took a songwriting class there, and I would write songs by myself and with some roommates.
DK: You signed as an artist to Sony Records U.K. Did you live in England?
Copperman: Yes, I lived in London for two years. When I was in the (recording) studio in the U.K., I learned so much. I loved my time in the studio—I've always loved producing and making records.
DK: What made you decide to leave England and move to Nashville?
Copperman: (As an artist in the U.K.) I was tired of doing tours and living on the road…it was lonely. So I packed on a whim and moved to Nashville in 2008. I had always loved Nashville—I had recorded an EP there. When I arrived in Nashville, I still tried pursuing my artist career for a couple months. But I realized it wasn't happening. At that point, I decided to focus on being a songwriter and producer—I wanted to make records and [try to write] hit songs.
While I was in London, I had signed a (music publishing) deal with EMI Publishing U.K. This [turned out to be a] bad deal because there were a lot of stipulations based on [me being an artist] and getting album releases. After I moved to Nashville, I met a (song) plugger named Josh Van Valkenburg, who worked at EMI Publishing in Nashville. I said, "Hi, I'm Ross Copperman, and I'm signed to EMI Publishing UK." He said "…Okay." I played him my songs and he started to work with me. Josh helped develop me and we switched over my deal to a Nashville writing deal. (Note: Copperman and Van Valkenburg have worked together ever since. Van Valkenburg is now Senior Vice President, Nashville A&R at Sony/ATV Music and Copperman is also signed with Sony/ATV after EMI Publishing merged with Sony/ATV).
DK: What was your first success as a Nashville songwriter?
Copperman: I got some smaller cuts first, and then my first single was "Glass," by Thompson Square. My first Top 5 single was "Tip It On Back" with Dierks Bentley. "Pirate Flag" with Kenny Chesney was also a hit but it didn't reach #1. "Point at You" by Justin Moore was another hit (which went Top 10). I was starting to think that maybe getting a #1 single was unobtainable.
DK: Well, you've certainly broken through to #1 on the charts this year with several hits. How does it feel to have this great success?
Copperman: It's been unbelievable—the timing (of having three hits at the same time) is crazy. I feel so unworthy of this…I 'm just so thankful for the timing. I do think about how to try and keep this going. I just want to get started on the next batch of songs.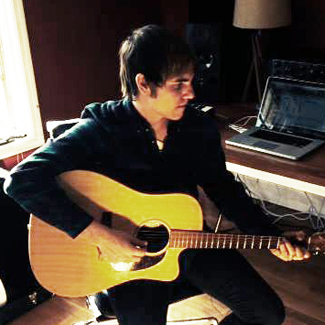 DK: You've had success as both a songwriter and producer. When you co-write, do you mostly write the music tracks and production, or do you also write lyrics and melody?
Copperman: I do a little bit of everything. I enjoy the process of tracking the songs and producing the demos. I like finding a great idea and writing the heck out of it—trying to make the best song possible. I dabble at a lot of instruments—at college I was a piano major but I also play guitar (and other instruments) now.
DK: I love your song "John Cougar, John Deere, John 3:16." How did you (with co-writers Shane McAnally & Josh Osborne)  come up with this great concept for this song?
Copperman: We just started writing…we didn't have a title yet. We just dove [into the writing]. We were just writing and throwing out all these cool images, and we kind of knew the essence of what we wanted to say, but then at some point Josh was like, "What about John Cougar?" And then Shane was like, "And John Deere," and I was like, "And John 3:16." It all came together.
It was amazing to be able to slip in "John 3:16" into the song, and for Keith Urban to be brave enough to record and release this song, which is so different.
DK: You've had two hits with Brett Eldredge ("Lose My Mind" and "Beat of the Music"), and you co-wrote and produced most of the songs on his new album. How did you get together with Brett, and what makes this partnership click?
Copperman: It wasn't set in advance that I would produce Brett's album. We would always be writing together and he loved what I did (with the sound and production). We would cut demos of our songs, and because he liked the sound, it was a logical next step for me to produce it.
DK: You've had so many big hits this year. Do you have other singles or cuts coming out that you can talk about?
Copperman: I'm stoked about (co-writing)  the new Brett Eldredge single which is called "Drunk On Your Love." And there are a few more cuts that are bubbling.
I wrote "Drunk On Your Love" at my house with Brett. Tyler Hubbard (of Florida Georgia Line) and his wife Hayley had heard the demo version of "Drunk On Your Love" and they really liked it, so they asked Brett if they could put the song in their wedding video, which was featured in People magazine. It was amazing when Brett called me to say [that "Drunk On Your Love"] would be Tyler and Hayley's wedding song.