Publishing Exec Brad Rosenberger: Overseeing Catalog, Film & TV For Warner-Chappell Music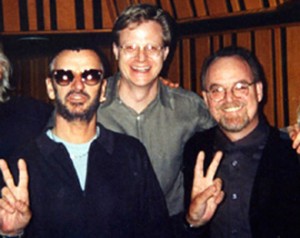 Update: Brad Rosenberger has left Warner-Chappell. He is now a movie producer, and a partner at Omnivore Recordings.
Brad Rosenberger, Senior Vice President, Film & Television/Catalog Development for Warner-Chappell Music in Los Angeles, has a big job to handle. He heads the film & TV department of Warner-Chappell, whose objective is to place as many songs as possible from the massive Warner-Chappell catalog into movies and TV shows.
Rosenberger and his staff must be familiar with literally hundreds of thousands of songs in the catalog, ranging from George Gershwin and Cole Porter standards, to contemporary artists such as Madonna and Green Day. The department then tries to match these songs with the numerous film and TV shows being produced.
A music business veteran of nearly 20 years, Rosenberger got his start doing A&R for top producer Richard Perry in 1982. He helped Perry find hit songs for the Pointer Sisters and other artists, and worked on some soundtrack projects. But his career breakthrough came in 1987, when he was hired by legendary publisher Lester Sill (who was then President of Jobete Music, the publishing division of Motown Records) to promote Jobete's classic catalog in film and TV.
"I was introduced to Lester Sill in 1987, and he took a chance and hired me to do film and television for Jobete," recalled Rosenberger. "He became a great mentor, guiding me in the music publishing world and beyond. Working with Lester Sill at Jobete provided me the opportunity to truly learn the music, film and TV businesses.
In 1990, Rosenberger was contacted by Greg Sill (Lester's son) about working in the film & TV department at Warner-Chappell. Greg Sill was leaving his job at Warner-Chappell to become head of music at Lorimar Pictures & Television, and he suggested that Rosenberger be his replacement. Soonafter, Rosenberger met with top Warner-Chappell executives Les Bider, Jay Morgenstern and Rick Shoemaker, and he accepted their offer to become Director of Film & Television for Warner-Chappell.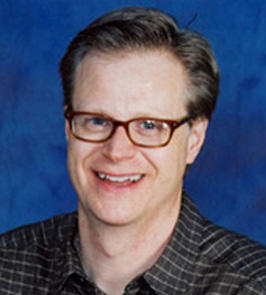 Upon arriving at his new position, Rosenberger quickly recognized the immensity and depth of the Warner-Chappell catalog. "As great a catalog as Jobete was, it was basically a smaller, independent company with one type of music," said Rosenberger. "Warner-Chappell is a huge, worldwide company with a wide range of music catalogs. I had to learn how to deal with a much broader spectrum of music, both old and new."
Rosenberger devotes his time and energy promoting both the classic catalogs and newer material. For catalog marketing, he has started a label called Retroactive Records, which compiles and releases promotional CDs of specific catalogs and distributes them to music supervisors, film and TV studios, and commercial agencies. Recent releases include CDs of Harry Nilsson and Doc Pomus & Mort Shuman, and a major, upcoming release is a three-CD set of Led Zeppelin songs. Rosenberger has also helped create other marketing tools, such as a comprehensive website listing all of Warner-Chappell's songs and artists, plus several catalog books and other CD compilations.
Promoting new writers and artists is another important part of Rosenberger's duties. Rosenberger frequently meets with new artists and their managers, and helps place their songs into movies and influential TV shows, such as Dawson's Creek. He recognizes that both film and TV can provide important exposure and publicity to help establish a new band or artist.
Perhaps the most gratifying part of the job for Rosenberger is when he places key songs in prominent motion pictures. "It is a labor of love to be able to place songs in great movies, such as Almost Famous, American Beauty, and Good Will Hunting," said Rosenberger. He has also placed songs in numerous other films, including such recent releases as What Women Want, Coyote Ugly, Gone In 60 Seconds, American Pie and Romeo Must Die.
Rosenberger enjoys every facet of his work at Warner-Chappell. "I consider myself very fortunate to be working creatively with so many great writers and different types of music," said Rosenberger. "I love all types of music, so working here is the perfect situation for me. In addition, it's a great feeling to be able to place a song. There's nothing quite like hooking up the music with the video, whether it be film or TV."
Dale Kawashima is on Google+