Special Interview with Ron Fair, Chief Creative Officer & Executive Vice President of Virgin Records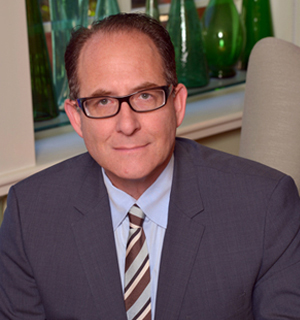 Update: Ron Fair left Virgin Records at the end of 2014, and he is now working on new projects. He will be Executive Producer of TLC's upcoming album.
Los Angeles-based musician, producer and record executive Ron Fair has had one of the most impressive, multi-faceted careers in the music business. He has been a successful record label Chairman & President, top A&R exec, record producer, arranger, recording engineer, songwriter and musician. Fair is perhaps best known for discovering and/or launching the careers of Christina Aguilera, the Black Eyed Peas, Fergie, the Pussycat Dolls, Keyshia Cole and Vanessa Carlton. He has also produced hits and worked closely with Mary J. Blige, the Counting Crows, Queen Latifah, Lady Gaga, The Calling, Snow Patrol, Go West, Pat Benatar, the O'Jays, Big Mountain, Orianthi, EMF, Il Volo, Slayer and others.
In February 2013, Fair was named Chief Creative Office & Executive Vice President at Virgin Records (a division of the Capitol Music Group/Universal Music.) He and his creative team are helping to rebuild this renowned label, and Virgin is currently enjoying success with the breakthrough of U.K. band Bastille and their chart-topping hit single, "Pompeii." In addition, Fair and his team have signed and are developing a roster of new artists which will be launched through the Capitol Music Group.
We are pleased to do this new interview with Ron Fair. Before we start the interview, here's a summary of Fair's career highlights—the prominent exec positions he has held, the hit artists he's worked with, the hit singles he produced or executive-produced, and the hit soundtrack albums he's worked on.
Fair started as a recording engineer and musician, becoming an A&R exec in 1981 for RCA Records and then Chrysalis Records. At Chrysalis, he signed the hit U.K. pop band Go West, and held various A&R responsibilities with Pat Benatar, Huey Lewis & The News and Billy Idol. After eight years at Chrysalis, Fair became Vice President of A&R at EMI Records, where he signed (the alternative band) EMF, which had the worldwide #1 hit "Unbelievable" along with a platinum debut album. He was also Executive Producer of the gold album Emotionally Yours by renowned R&B group the O'Jays, and produced their top-five R&B single "Emotionally Yours" – the highest charting Bob Dylan song in R&B history. Notably, he served as Executive Producer of the 9-times-platinum hit Pretty Woman soundtrack album, which included the hits "It Must Have Been Love" (Roxette) and "King Of Wishful Thinking" (Go West).
Fair later returned to RCA Records, where he discovered, signed and shepherded the career of multiple Grammy-winning superstar Christina Aguilera. He served as Executive Producer for several, multi-platinum albums by Aguilera, and found the song "Genie In The Bottle," which became her breakthrough worldwide, #1 hit single. He also supervised the five-times-platinum soundtrack album Reality Bites, which included the hits "Stay (I Missed You)" by Lisa Loeb, and the cover hit "Baby, I Love Your Way" by reggae/pop band Big Mountain- bringing Fair his first top 40 number one as producer/arranger. During this period, Fair signed and developed the female pop group, Wild Orchid, which included Stacy Ferguson, who later became known as Fergie.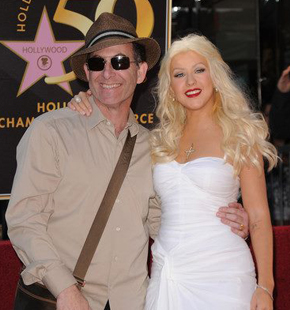 Following his second stint with RCA, Fair was approached by Jimmy Iovine (Chairman of Interscope Geffen A&M Records) and was given the position of President of A&M Records. He helped transform the Black Eyed Peas into one of the world's biggest pop groups, persuading Fergie to join the band, working as Executive Producer on their multi-platinum albums Elephunk and Monkey Business along with the enormous radio hits "Where Is The Love," "Let's Get It Started," "Hey Mama," "Don't Phunk With My Heart," "Don't Lie" and "My Humps." He was also Executive Producer of Fergie's multi-platinum, solo album The Duchess, which included the hits "Big Girls Don't Cry" (which he co-produced), "Fergalicious" and "London Bridge."
Another major success was the Pussycat Dolls, helping the group make the transition from burlesque dance troupe to worldwide recording act with the multi-platinum albums PCD and Doll Domination, and such hits as "Don't Cha," followed by a string of hits with "Stickwitu," "Jai Ho," "I Hate This Part," "Hush Hush," "Buttons," "Beep" (all produced or co-produced by Fair) and
"When I Grow Up".
Also while at A&M, Fair A&R'd the multi-platinum Grammy-nominated breakthrough of singer/songwriter Vanessa Carlton, producing and arranging her number one worldwide hit, "A Thousand Miles". In addition, he signed and shepherded Keyshia Cole to an unprecedented string of three consecutive platinum-plus albums yielding six number-one R&B hits all of which Fair produced or co-produced.
Another high point of his A&M tenure was co-producing the worldwide #1 hit "Lady Marmalade" (from the the acclaimed Moulin Rouge soundtrack album) featuring Christina Aguilera, Pink, Mya & Lil' Kim. Notably, Fair continued to work with Aguilera even after he left RCA Records, handling A&R duties for her hit albums Stripped and Back To Basics.
Following his success at A&M, Fair was promoted to Chairman of Geffen Records. During this period, he co-produced (with Bryan-Michael Cox) the longest-running R&B Billboard number-one in chart history "Be Without You" for Mary J. Blige's multi-platinum The Breakthrough album, and produced Mary's version of the U2 classic "One," which featured Bono of U2 and was an international #1. Fair brought the U.K. band Snow Patrol to America who had a platinum album off the number-one song "Chasing Cars" featured in the finale of season one of Grey's Anatomy.
Here is the Q&A interview with Ron Fair. He tells how he got started, and discusses his work for several labels and many hit artists. Fair also talks about his current work at Virgin Records, and his new creative team.
DK: How did you get started in the music business? I read that you learned about recording engineering early on.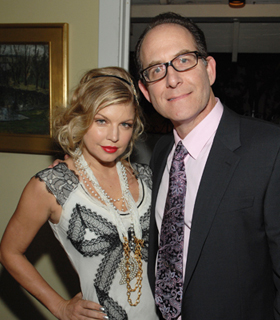 Ron Fair: My grandfather was a broadcaster—he had a daily radio show, live on AM radio. It was called "The Jewish Hour"—it was in Yiddish and it was a cultural stop for the Yiddish-speaking community. My grandparents had a recording/broadcast studio in a separate building on their property. The studio was connected to the radio station (KALI) by FCC underground transmission wires. Together, my grandmother and grandfather did remote broadcasts from that studio five days a week for 25 years.
From the time I was just two, I was surrounded by broadcast and recording equipment. (As a kid) I had a close friend named Steve Barton, a songwriter and guitarist who had a Wollensak reel-to-reel tape recorder which had a feature called Sound-On-Sound (for overdubbing). When we were 12 or 13 we eventually migrated to the TEAC 4-track tape format. I fell head over heels in love with multi-track recording. In high school I held down a position as a disc jockey at Birmingham High School's own radio station. It was run by a genius kid named Joe Klein who would end up having a tremendous influence on my early years. Joe's father purchased a small interest in a recording studio on Pico Blvd – "Hollywood Spectrum." It was at least five miles from Hollywood, but that's where I honed my skills in early multi-track technique – starting as a toilet cleaner- to phone answerer to assistant engineer to recording engineer. It started as a mono voice-over room that eventually upgraded to 2-track to 3 track to 4-track, then to 8-track, one-inch 12 track, 16-track and finally 24-track.
Also when I was in school I played piano, guitar and bass and sang in bands. My sister was a folk musician. But the music that spoke the loudest to me was jazz—I dreamed of becoming a jazz artist. I soon figured out my hands were a pair of anvils and if you can't compete with Oscar Peterson or Bill Evans or Erroll Garner, why bother. At Birmingham High I took a course called "harmony." My classmate was (hit songwriter) Diane Warren. We had a amazing teacher—Mr.Waddell—who unlocked the circle of fifths, chord changes, substitutions, jazz theory—it was a revelation—with the knowledge I was gaining, the only limits were in my imagination. But as a jazz piano player, I was doomed.
DK: Was there a music pro who helped guide you early in your career?
Fair: Bill Conti, the composer, became a major guiding light of my career. I was 22 and working as Bill's assistant & gofer, around the time he wrote the score for the movie Rocky and "Gonna Fly Now" (the instrumental theme song which became a worldwide #1 hit). I was Bill's assistant engineer on the recording session for the Rocky film score, including "Gonna Fly Now," which took place in just three hours in a Hollywood studio. Rocky was a cultural phenomenon, catapulting "Gonna Fly Now" to the top of the world. It was the first real hit I was ever associated with.
Bill was a tremendous friend and influence. He came to visit me at Eldorado Studio, where I worked doing random audio production such as voiceovers, tape duplication and weird one-off demo recording. Bill Conti showed up unannounced at Eldorado and gave me my first gold record for Rocky in front of all my friends; it was the coolest thing anyone had ever done for me. He would give me honest advice. He said, "You're a half-ass jazz pianist, half-ass recording engineer, half-ass arranger and half-ass hustler. If you add up all those 'half-asses,' you could be (perfect as) a record producer. Put all these skills together and be a record producer."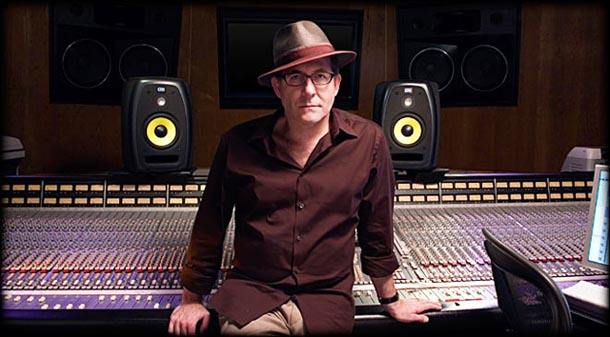 DK: What happened next?
Fair: After Rocky, Bill said he would send me to Italy—there were a couple artists there who needed a producer. He began to set up my whole life in Rome. But something came up and I never made it to Italy… I was approached by investors and a partner who would help me start a record company. I was able to move out of my grandfather's garage and move into a swanky, two-story apartment. I called the label Baby Grand Records and got over $100,000 in funding. I signed myself and all my friends, and attempted to make jazz records which came out terribly. It was all '70s fusion crap instrumentals which never got off the ground.
No joke—I produced over a dozen albums of marginal jazz instrumentals. However, I did learn about every part of the process, from recording to mastering to artwork to manufacturing. I was able to conduct far-flung musical experiments in the studio—with brass sections, orchestras, singers, one bad idea after another. Then it all started to click in—this strange chapter gave me production and arranging chops that would become the foundation for my career.
DK: What happened when your label didn't succeed?
Fair: I was so brazen and and arrogant and ignorant, I didn't even realize that Baby Grand had failed miserably, and I thought I could walk into a record label in Hollywood and get an A&R job. I would meet with label execs and show them a stack of my jazz fusion albums. It was the year the bottom fell out of the industry—1979—disco was in, labels were closing down every day, and I was an unknown hack with a stack of weird albums under my arm with myself on the cover. I was rejected at every meeting, I was evicted from my house in Silverlake, my hippie-princess wife left me, and I could not afford the 25 dollars a month for my piano rental. I tried my hand at pop songwriting—with mixed to very poor results.
Eventually, I did get a big break. I knew (music exec) Danny Strick—he was my doctor's son. Danny was then one of the youngest VPs in the music business, at United Artists Music Publishing. (Strick is now President of Sony/ATV Music). He said they needed a demo producer to work freelance, to produce piano-vocal demos for their songwriters. At the time, I was really down on my luck, so this was huge for me. I was finally able to afford the dental work I had been avoiding for five years.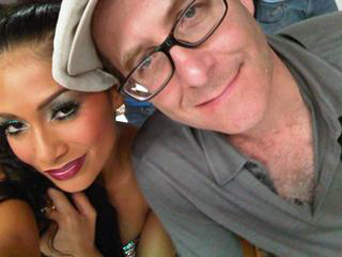 Danny gave me the shot, and I crushed it. They had a small studio room; this was before there was ProTools or any computers (in the studio). It was an open-reel 8 track format, with a PA board instead of a recording console. I worked hard to make our demos sound like smashes. I worked with hit songwriters like Eric Kaz, Ron Miller and Kenny Hirsch. We did pop, R&B and demos in all styles. United Artists started stacking up song placements off these demos and I began to get noticed.
From this little studio at United Artists in Hollywood, I became an in-demand demo producer. After a few big records were placed, I published an article for Music Connection—"anatomy of a song demo." I interviewed A&R exec Barry Oslander (at RCA Records) and I impressed him with some of the questions I asked. Soon after, he offered me an A&R job at RCA. This was in 1981 and I was 26. This began my major label career as an A&R exec.
DK: How did you do at your first A&R gig?
Fair: At RCA, I tried to sign (rock band) Motley Crue, and a talented writer & artist named Trevor Rabin. Rabin was a solo artist at the time, and he had a great song called "Owner Of A Lonely Heart." I wanted to sign him, but then he was discovered by (rock band) Yes. Trevor decided to join Yes and "Owner Of A Lonely Heart" became a huge hit for them. Trevor went on to become a film composer of great distinction. Later on, when I worked at Chrysalis Records, I tried to sign Guns N' Roses. While I was not successful in our bid to sign these acts, it gave me the confidence that I knew what I was doing.
DK: You then worked at Chrysalis Records for eight years. Was that a good experience?
Fair: I had a fabulous boss, Jeff Aldrich, who was Head of A&R at Chrysalis. I got to work closely with him, and he included me in the record-making of great artists like Pat Benatar, Huey Lewis & The News and Billy Idol. I found the song "We Belong," which became a big hit for Pat Benatar. I would travel a good amount as an A&R exec. I started going to England and I lived in London for awhile. I signed (pop band) Go West. They had the international hits "We Close Our Eyes," "Call Me," and became as big as Wham! for a while…later on, I would re-sign them to EMI and have the number one hits "King Of Wishful Thinking," and "Faithful."
DK: After working at Chrysalis Records, what was your next A&R job?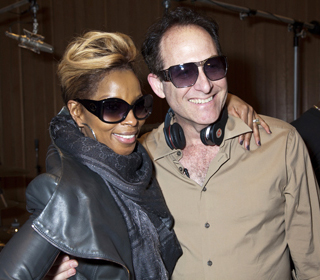 Fair: I worked at EMI Records for three years, beginning as Vice President of A&R, West Coast, then moving to New York as Senior Vice President of A&R. My first big success there was Executive Producer of the Pretty Woman soundtrack album. I worked with (Disney music exec) Mitchell Leib, and we put together the entire soundtrack. We sold over eight million units and had several multi-format number one hits. Also at EMI, I traveled to Glasgow and signed EMF—we had the number one record "Unbelievable." I also produced the O'Jays' album, Emotionally Yours, which went gold. It was great to work with (O'Jays members) Eddie Levert and Walter Williams in the studio. They taught me how to produce vocals—the way they had learned from the great writer/producers, Kenny Gamble & Leon Huff. Little did I know this work with the O'Jays would set me apart with distinction as a vocal producer later on with Christina and Mary J. Blige.
DK: After you worked at EMI, you then returned to RCA Records.
Fair: I was hired at RCA Records by Joe Galante (then President of RCA), this time as Senior VP of A&R, West Coast. We did the Reality Bites soundtrack which was a big success. It featured the Lisa Loeb hit "Stay (I Missed You)" and the reggae version by Big Mountain of the Peter Frampton hit "Baby, I Love Your Way," which was the first Top 40 number one that I produced. I also signed the female group Wild Orchid which included Stacy Ferguson (later known as Fergie) and Stefanie Ridel, who years later became my wife…we weren't romantically involved at the time. They were the hottest, sexiest and greatest white-chick harmony vocal band of all time. Jim Vellutato (VP of A&R at Sony/ATV Music) introduced us.
Unfortunately, Wild Orchid never had the success we envisioned. But every lesson I learned as a producer & exec (working with Wild Orchid), I could immediately apply to Christina Aguilera, who (at the time) was a 16-year-old girl from Pennsylvania. She had been passed on by everyone; RCA's new President Bob Jamieson got her demos and asked me to check it out. I loved her voice—I signed her in the room at our first meeting. I got the opportunity for her to sing "Reflection" from the Mulan movie soundtrack. The first record of her career was on a platinum Disney soundtrack album. Then came "Genie In A Bottle" which went to #1 in every country, with 13 million debut albums sold in the first year alone. Christina also recorded a multi-platinum Spanish album, Mi Reflejo, and a platinum Christmas album, My Kind Of Christmas. Christina is a one-in-a-zillion genius with a God-given sound and tone—we did some incredible things together. With Christina's success, my reputation as a musician A&R man soared. She won the Grammy award for Best New Artist. Even after I left RCA for A&M Records, I continued to work with Christina on "Lady Marmalade" from the Moulin Rouge soundtrack in 2001—I produced the vocals—it won the Grammy and was an international number one.
DK: How did you make the move from RCA to A&M Records?
Fair: While I was still at RCA, Christina had become hugely successful—she was on the cover of Rolling Stone magazine. In the article, she said she wanted to be known as a premium singer of soul and R&B. She also lightly insulted me in print, saying that (as her A&R exec) I forced her to sing "Genie In A Bottle." Then I got a phone call out of the blue from Jimmy Iovine, who I barely knew. Jimmy said, "I'm reading Rolling Stone, and it says right here that you are the guy who forced Christina to sing 'Genie in A Bottle." I need to meet with you—I need to hire an exec who can force artists to sing hits!" Jimmy offered me President of A&M Records. We had great success together with the Black Eyed Peas, Fergie, Keyshia Cole, Vanessa Carlton, Snow Patrol, Pussycat Dolls, Mary J. Blige and Jonny Lang.
DK: How did you get involved with the Black Eyed Peas?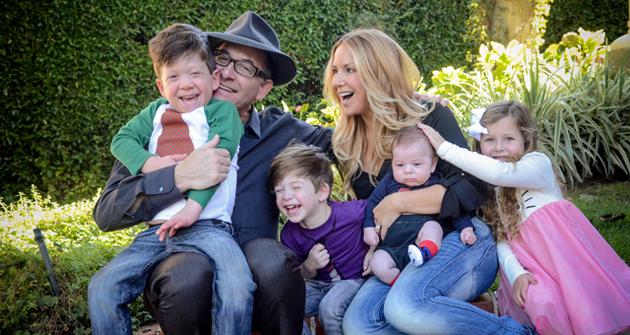 Fair: The Black Eyed Peas were signed to Interscope Records and had made two albums. I knew will.i.am—Dave Pensado (mixing engineer/video host) introduced us. We started to become friends. We met with Jimmy Iovine to discuss the Black Eyed Peas. The group had hit the wall and was slowing down. It was decided that the group would move to A&M Records and work with me. At the time, Will and Fergie were friends. Jimmy Iovine said, "Get that girl from Wild Orchid!" Stacy Ferguson (aka Fergie) was about to sign with (CEO) Tommy Mottola at Columbia Records. We convinced her to join the Black Eyed Peas instead and sign with us. Will is a genius—he's a giant idea guy and great musical force. I handled A&R, co-producing and arranging. We worked on three enormous albums together, Elephunk and Monkey Business plus Fergie's solo album The Duchess.
DK: Vanessa Carlton was another success story for you. How did you start working with her?
Fair: Jimmy (Iovine) gave me a stack of records by artists he was considering dropping from the label. He told me to check them out, and let him know if anything was overlooked. I was hiking in Runyon Canyon and heard Vanessa Carlton sing "Interlude," which would later become "A Thousand Miles." From the first time I heard it I knew it was an international smash. I went into the studio with Vanessa. We placed it on the Legally Blonde soundtrack. The video of "A Thousand Miles" was groundbreaking. MTV went on the video early, and it became a huge international hit. "A Thousand Miles" was on her Be Not Nobody album, which sold three million copies. I produced and arranged it, and I was nominated for a Grammy (for Best Instrumental Arrangement Accompanying Vocalist(s).
DK: How did you work with the Pussycat Dolls?
Fair: Christina (Aguilera) called me—we've remained good friends. She said "Hey, I'm doing this show at The Roxy (club in Hollywood), singing with the Pussycat Dolls. I sing (the song) 'Fever' wearing lingerie." I get to the club, and there are hot girls onstage performing standards with Christina. I went backstage to hug her and congratulate her. Watching the show that night, I was thinking that even though the Dolls were a huge happening, it would be very difficult to convert this show into a hit recording act. It would be a big challenge. Christina asked me "what did you think?" and I said "I'm really glad this is not my problem." I call it the "reverse curse." A week later, Jimmy Iovine signed the group and called me. "The Pussycat Dolls is now your project."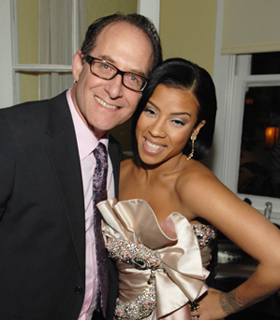 Things started to happen and come together. Doug Morris (then Chairman of Universal Music Group) suggested the song "Don't Cha" (which was a regional club hit recorded & released by Tori Alamaze). CeeLo Green produced "Don't Cha" on the Pussycat Dolls. It became a #1 hit song, but we hadn't recorded an album yet. We scrambled, got into formation and in just 30 days we made the debut album of the Pussycat Dolls, which ended up having several #1 hit songs. The whole album was recorded at The Record Plant (studio). I produced all the vocals and some of the songs—there was a lot of collaboration. We had a great time producing this album. Nicole (Scherzinger, lead singer of the Dolls) is one of the great people in the music biz—I love her.
DK: Following your years at A&M, you moved over to Geffen Records.
Fair: After five years at A&M Records, I became Chairman of Geffen Records (which is part of Interscope A&M Geffen Records.) I held the position for five years. During this time, I had the opportunity to work with Mary J. Blige on her smash album, The Breakthrough. The album contained the huge hit "Be Without You" which I produced with Bryan-Michael Cox, and the hits "One" (featuring Bono of U2) and "Take Me As I Am" which I co-produced. I also did the string arrangements. The album sold over five million copies and won three Grammy awards. I worked on two big albums with Queen Latifah, one (The Dana Owens Album) which was on A&M and the other (Trav'lin' Light) that was on Geffen. I left Geffen in early 2012.
During the period (before joining Virgin Records), I had a successful venture with (top manager) Irving Azoff. I was also a music producer on American Idol and a judge on the TV music series, Cover Me Canada. I was a reality character on the Israeli show "Living in La La Land." I also did independent A&R for the Jonas Brothers. I launched the career of Chris Mann on Faircraft/Republic Records which garnered two albums in the classical crossover top five and a PBS television special. I produced Darren Criss from the cast of Glee for Columbia Records.
DK: When did you decide to join Virgin Records as Chief Creative Officer?
Fair: Later in 2012 I met with Steve Barnett (Chairman & CEO of Capitol Music Group) and we really connected. Steve had recently moved to Capitol (he was previously Co-Chairman of Columbia Records); he was appointed by Lucian Grainge (Chairman/CEO) of Universal Music Group, which had purchased Capitol & EMI (including Virgin Records).
Steve Barnett asked me to take on Virgin Records. Virgin Records has a great brand name, but the roster no longer had substantial artists that were selling records. There were a handful of acts who remain signed on a business affairs level. So we basically started from scratch. It's remarkable to be able to rebuild and develop an artist roster with a famous name like Virgin.
DK: Who are some of the artists you're now working with at Virgin?
Fair: We've broken out with our first new hit, with our band Bastille from the U.K. They have a monster hit now called "Pompeii" which is omnipresent in the top 10. In addition, we are planning to rollout several new artists in the coming months. In urban music we have a singer/songwriter named Mike Jay. In pop, we have a singing group from the U.K. called the Rosso Sisters. We also have a young female artist named Eden, a Latin pop group called Los Five, a hard rock band named September Morning, a great new rock band called Grizfolk, and a singer/songwriter named Bruno Major who's making a record with (top producer) Ethan Johns. We also have Adelitas Way, a hard rock band from Las Vegas, a new project from A Fine Frenzy (Alison Sudol), and Priscilla, a pop singer/songwriter who co-wrote the hit "Timber" (for Pitbull featuring Kesha). It's an eclectic and talented group of artists. I just signed (the band) Walking on Cars from Ireland.
DK: Who are the creative execs at Virgin that are part of your team?
Fair: Our Virgin A&R team includes Evan Peters (A&R Director, previously with Geffen Records) and Taylor Testa (A&R Manager, previously with Sony/ATV Music). We also have two outside A&R consultants: Jeff Aldrich and Sid Sosin. Our General Manager is Ashley Burns, who handles marketing and day-to-day strategy. We are connected to the Capitol Music Group, which handles our radio promotion, sales, business affairs, administration, etc.
DK: With the changes in technology over the past decade, how does that affect your work as a creative exec?
Fair: My work continues the way it's always been—creating music and developing artists. My job is still to find the next Bruce Springsteen, Bruno Mars, Madonna or Taylor Swift, Bastille or Christina. There will always be great new artists who continue to emerge such as Lorde, Kacey Musgraves, Macklemore & Ryan Lewis, or Imagine Dragons. New music will rise. There has never been a more exciting time for the connection between music, fans, and the sexy technological ways people can enjoy, shift, learn about and immerse in music.