Interview with Rodney Clawson, Top Songwriter Who Has Written 11 Number One Country Hits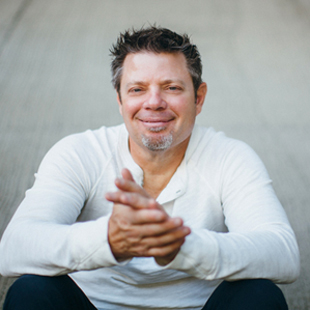 Nashville-based songwriter Rodney Clawson has reeled in a number of top country hits. The avid fisherman embarked on a part-time songwriting career officially 14 years ago when he landed his first publishing deal. Scoring his first Top 20 song three years later with Rushlow's "I Can't Be Your Friend," he then notched his first Top 5 hit, "Sweet Southern Comfort," that Buddy Jewell recorded.
Seeing the bounties of his songwriting harvest, Clawson left his farming career in Grover, Texas and devoted his fulltime focus to penning songs. He cultivated two chart-topping songs in a row—Jason Aldean's "Why" and "Lost InThis Moment" by Big & Rich—and two Top 5 songs—Faith Hill's "Sunshine and Summertime" and Aldean's "Johnny Cash."
Clawson won CMA Single of the Year and was nominated for Best Country Song at the 2009 Grammy Awards for George Strait's 56th #1 song, "I Saw God Today." It also was Strait's highest debuting single of all-time. He took home another CMA trophy in 2012 for CMA Vocal Event of the Year for his co-write on the Kenny Chesney & Tim McGraw duet, "Feel Like a Rockstar."
Clawson, who has an exclusive publishing agreement with Big Loud Shirt, has notched 11 #1 songs in his career including Blake Shelton's "Drink On It" and "Sure Be Cool If You Did," Luke Bryan's "Crash My Party" and "Drunk on You," Aldean's "Take a Little Ride," McGraw's "One Of Those Nights," and Florida Georgia Line's "Get Your Shine On" and "Round Here."
We're pleased to do this new Q&A interview with Rodney Clawson, As much as he loves to write songs, perhaps there's one thing he enjoys more, fishing.
BC: What do you fish for?
Clawson: I mainly fish for bass. I fish a lot of bass tournaments. Nashville is surrounded by some of the best bass lakes in North America—Kentucky Lake, Lake Guntersville, Chickamauga, Pickwick. I feel really lucky to live here and try to take advantage of the opportunities.
BC: Do you win any of the fishing tournaments?
Clawson:  I averaged winning one a year since I moved to Tennessee. I won two last year. I win enough most years for it to pay for itself.
BC:While you're out on the waters, are you ever inspired with song ideas?
Clawson: NO. I might get an idea driving to the lake or driving back home, but when I'm fishing, I'm fishing. I fish to clear my mind of the songwriting and music business. When I'm on the water, the last thing I want to do is think about songwriting.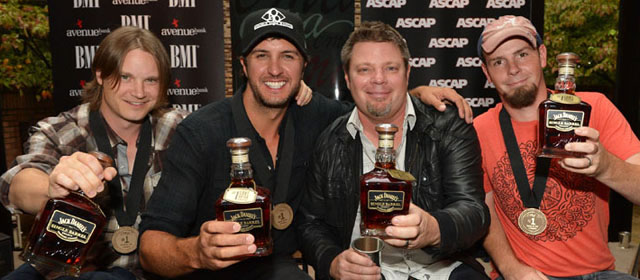 BC: Several years ago you took a big jump from being a farmer in Grover,Texas to songwriter. What gave you the confidence to make that decision?
Clawson: I signed my first publishing deal in Nashville in 2000—six years before I moved to Nashville and had a couple of Top 5 songs and a #1 before I moved here, so it wasn't that big of a decision for me. I'd been traveling back and forth from Texas to Nashville for several years and making a living from songwriting for six years. I also held off on making the move until my dad retired from farming. He retired in 2005 when he turned 73.
BC:Was it at this time or earlier that you realized you had a special gift for songwriting?
Clawson:I had kind of figured it out at that point. I co-wrote the Jason Aldean cuts "Amarillo Sky" and "Do You Wish It Was Me" during the first six months I had a publishing deal.
BC: Could you have been a successful songwriter and stayed in Texas?
Clawson: I feel like I had already kind of proved I could be successful at it before I moved to Nashville. It's just the level of success that was the question. There's a lot of insider job kinda stuff that goes on on Music Row. It's really not a level playing field at all. I was a little discouraged by finding out how much of that stuff really goes on when I when I came here fulltime. So then it was a matter of deciding whether to go back to Texas and be satisfied with being an outside guy looking in with a cut here and a cut there, OR stay in Nashville and put the time and work in to build the relationships and the catalog and improve my craft and reputation until I was one of the go-to guys on the inside looking out. I opted for the latter.
BC:  How did you first begin to establish yourself as a writer in Nashville?
Clawson: I had a few Nashville connections that helped me get started. I knew John Rich from Texas and wrote some of my first few hits with him. Before I had a publishing deal, I had some songwriter friends and publishers that connected me with their writer friends and writers. Once I signed my first publishing deal with Sharon Vaughn and a year later my second deal with Extreme Writers Group, I let my publishers connect me with writers they thought I would be successful with.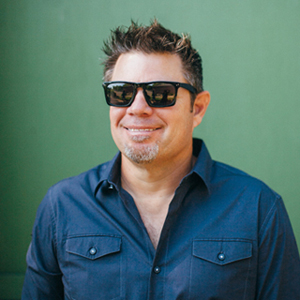 BC: Do you prefer to write with other writers? What times, if any, do you prefer solo writing?
Clawson: I write less and less by myself as the years go by. It's just more fun to hang out with friends and write, and I think when you double or triple the creative power in a room, your success rate naturally goes way up too.
BC: Do the lyrics come first or melody?
Clawson: It's different every day. Sometimes it's an idea, sometimes a melody, and now with so many track guys in town, it can start with a great track.
BC:  How does the writing process work for you? Are you a disciplined writer, or do you wait until the inspiration hits?
Clawson: I write almost every day that I'm in Nashville, with the exception of taking the month of July off every summer. I believe that songwriting is a like a muscle—if you exercise it every day it will get stronger. My Extreme Writers Group publishers used to always say "you have to be present to win"—and I believe in that—if you show up, you never know what's going to happen. Some days magic happens. Treat it like a job, show up every day whether you have a good idea or not, and usually something good will come from it.I believe that every song you write good or bad is a song that gets you to the next song, and the next song, and the next song, and eventually to that day you show up and the magic idea appears and a hit is born.
BC: Describe where you were and what went through your mind the first time you heard one of your songs played on the radio or on stage.
Clawson: I had a song on a band called Rushlow that went Top 20. I was driving down a farm to market road in Hansford County,Texas and I just smiled and thought "that's pretty cool"—and then the typical neurotic songwriter thought of "I wonder if I'll ever get another cut or is this the last one" … haha.
BC: How have you seen your songwriting grow over the last decade?
Clawson: I think the biggest change in my songwriting over the years has been the process of recognizing that a song is headed in the wrong direction a lot sooner and not wasting time writing an idea a complete wrong way and not realizing it until a couple days later. Now I can't even get headed down the songwriting road with an idea 'til I'm confident in the best direction to take it and that's usually in the first couple hours of the writing day. I think one of the most important talents of a songwriter is having that accurate "is this a hit idea" radar and knowing whether to spend the time working on it or not. At this point in my career, time is the most valuable commodity. Spending the most time on the right ideas with the right co-writers—that's what matters most at the end of the day.
BC: What's the story behind George Strait's hit "I Saw God Today"?
Clawson: Monty Criswell had this idea, and we knocked it around a couple times before pulling Wade Kirby in to help. We finally settled on writing about having a child—like the actual day. It was one of those days when the magic happened. We had tried to write it a couple different times, and then on that particular day it all came together within a couple of hours.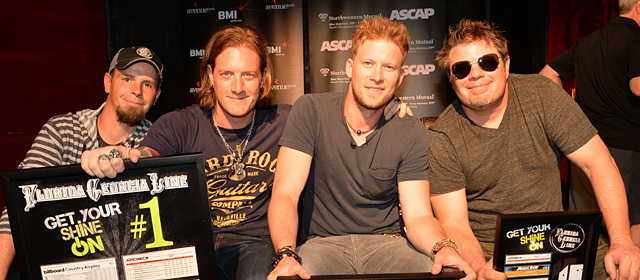 BC: What's the story behind the Kenny Chesney/Tim McGraw hit, "Feel Like a Rock Star"?
Clawson: Chris Tompkins came in with idea one day and a couple of lines in the first verse. We just started listing out a lot of things that people do when they want to feel like a badass and let off some steam and go out and have a good time at the end of the work week. It was a fun one to write, and it happened fast.  We wrote it with Jason Aldean in mind, but Chesney was looking and our publisher sent it to him first.
BC: What's it like for you when you hear other artists sing your songs?
Clawson: It's pretty cool. It's always interesting to hear how they're gonna sound on it and production-wise what they did that's different than what you did. Most of the time I'm not disappointed.
BC: When you finish a song sometimes, do you have a feeling if it would be a good fit for a particular artist?
Clawson: In the writing process, we usually start bending the song a little toward one artist or another—or a clump of artists—like Tim (McGraw), Kenny (Chesney), and Luke Bryan could all do this song. Very rarely do I ever come in and try to write a song specifically for one artist from that very start of the song, although it has happened a few times. And the funny thing is a couple times the artist we targeted didn't cut the song, but another big artist did. Best example is "Sunshine and Summertime." We wrote that straight up for Kenny Chesney. He passed and then Faith Hill cut it and it was a Top 5 hit for her.
BC:Do you aspire to a career as an artist too?
Clawson: No, I've never really aspired to be an artist. By the time I started having the songwriting success, I was too old to try to start an artist career. And the artists are a different breed than me. They have to want it so bad that they will go out and kick the doors down to make it happen and never stop in the face of all the "no's" they get. I never felt the desire to ever go out and chase the artist thing like that, and that's what you have to have. I always said I'd rather spend 200 days a year on my boat, not a bus. Ha ha.
BC: Songwriters who have not made it ask me sometimes how to get their songs to the right people. How does an unknown get their tunes noticed in Nashville with publishing companies or anyone else?
Clawson: I always tell aspiring writers and aspiring writers' parents that ask me this—you only need one song to make it happen. Write a big old hit song that any artist will cut and any publisher in town will give you a deal.
BC:Without a publishing contract with a company like Big Loud Shirt, would your songs garner attention from record companies and artists?
Clawson: Yes, I can get songs to artists and producers on my own at this point in my career, but it goes back to the time management thing. I can be a lot more creative if I don't have to worry about pitching songs or having to do for myself any other service a publishing company provides me.
Bill Conger is a freelance writer for various publications including Bluegrass Unlimited, GACTV.com, Bluegrass Music Profiles and ParentLife. He can be reached at [email protected].He is also on Google+