River Lynch's "All This Time" Named October "Best Song Of The Month"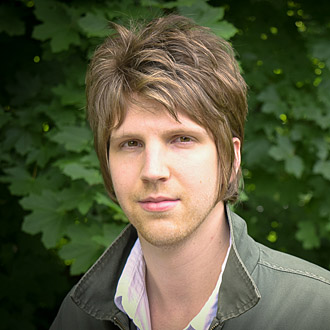 River Lynch, a rock/pop singer/songwriter based in Rochester, NY, has won the SongwriterUniverse "Best Song Of The Month" Contest for October, for his song "All This Time." This song is included on his debut EP There Goes The Heart, which he released independently in April (2016). Lynch now fronts his group, River Lynch & The Spiritmakers, which consists of Lynch on guitar & vocals, Schuyler Skuse on bass and Tim Leverett on drums.
"All This Time" is a rollicking, high energy cut which is in the musical vein of bands like Mumford & Sons and the Lumineers. The music arrangement features multiple guitar tracks, strong lead vocals by Lynch, and a propulsive, full-band sound. This recording was expertly produced by Lynch and Doug Zogby at GFI Studio in Rochester, which is owned by Tony Gross. On this cut, Zogby also played guitar and contributed backing vocals.
Lynch grew up in upstate New York, where he learned to play guitar at age 12 and started writing songs when he was 17. He was inspired by listening to classic rock artists such as Bob Dylan, The Doors and Tom Petty, and more recently to Gary Clark Jr. and Ryan Bingham. During high school, he played in a rock band and was the lead singer.
After high school, Lynch seriously began focusing on music. "I started to work on my skill level—singing, guitar playing and songwriting," he said. "I would play solo gigs, mostly around Rochester, Syracuse and Baltimore."
It was in 2014 that Lynch wrote "All This Time," which has a lyric story about the end of a relationship. "This song is partially about a breakup I had," explained Lynch. "In the song, she (bluntly) says 'All this time with you meant nothing to me'." Lynch was able to write this song quickly, coming up with the chord structure, lyrics and melody on the same day.

Here's the video of River Lynch's song, "Don't You Bother."
Lynch then recorded "All This Time" plus three more songs for his EP, There Goes The Heart. Some of the songs have received airplay on local stations, WBER and WAYO. The first single from the EP was "Don't You Bother," for which he filmed a video. Lynch is currently working on a video for "All This Time."
Lynch is continuing to promote his EP, and he's looking forward to playing live shows with his band, The Spiritmakers. "I'm really happy to have Schuyler (Skuse) and Tim (Leverett) playing with me," he said. "We have a full set of original music. We're hoping to set up a Northeast tour, playing more cities outside of Rochester."
Top Five Songs Of The Month
Here are the Top Five Songs which were submitted for this month's contest, with the songwriter credits, plus their e-mail and website links. You can listen to the winning songs by clicking the music players below.
"Best Song Of The Month" Winner
Song Title:
"All This Time"
Written by:
River Lynch of Rochester, NY. Performed by River Lynch & The Spiritmakers.
More Best Songs Of The Month