Hit Writer/Producer Rick Nowels Talks About His Great Career, Working With Lana Del Rey, John Legend, Madonna and Santana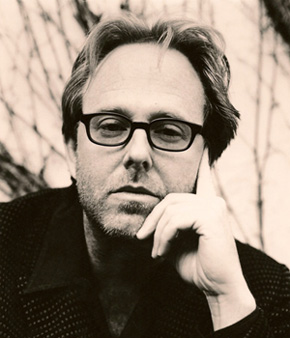 With a career spanning three decades, Rick Nowels has been a highly successful and respected songwriter, producer & musician, who has created hits and produced albums with many top artists. Based in Los Angeles, Nowels is currently known for his hit collaboration with acclaimed artist Lana Del Rey—working on her albums Born To Die (2012), Ultraviolence (2014) and Honeymoon (2015), and co-writing her hits "Summertime Sadness," "West Coast," "High By The Beach" and "Young and Beautiful" (from The Great Gatsby soundtrack). However, Nowels is also renowned for his long career of writing and/or producing hits for John Legend, Dido, Madonna, Santana & Michelle Branch, Colbie Caillat, Cee-Lo Green, Lykke Li, Stevie Nicks, Belinda Carlisle, Jewel, Anita Baker, and New Radicals.
Growing up in the Bay Area of California, Nowels first enjoyed hit success with Stevie Nicks, co-writing & producing her hit "I Can't Wait". Early on, he also had two smash hits with Belinda Carlisle, the #1 hit "Heaven Is A Place On Earth" and Top 10 "Circle In The Sand."
Nowels went on to co-write & produce hits with Madonna ("The Power of Goodbye"), Anita Baker ("Body And Soul") and New Radicals ("You Get What You Give"). Then in the 2002, he co-wrote the worldwide hit "The Game of Love" for Santana (featuring Michelle Branch), and he had hits with John Legend ("Green Light"), Dido ("White Flag"), Colbie Caillat ("Fallin' For You") and Jewel ("Standing Still").
Now in 2015, Nowels has reached a new level of success with his recent hit collaborations with acclaimed, pop superstar Lana Del Rey. With Del Rey, he co-wrote three songs for her Born To Die album ("Summertime Sadness", "Dark Paradise" and "Lucky Ones"), three more songs ("Cola", "Body Electric" and "American") for Born To Die: The Paradise Edition, five songs for her Ultraviolence album ("West Coast," "Shades of Cool", "Sad Girl", "Black Beauty" and "Guns and Roses") and a remarkable 12 songs for her Honeymoon album. In addition, Nowels co-wrote & produced with Del Rey the single "Young and Beautiful," from the best-selling The Great Gatsby soundtrack album.
We are pleased to do this new Q&A interview with Rick Nowels. He discusses some of his big hits, and talks about his current collaboration with Lana Del Rey.
DK: One of your biggest hits was "The Game of Love" with Santana and Michelle Branch. How did you write this song?
Nowels: I wrote the song with Gregg Alexander from the New Radicals. We had a long songwriting relationship and that one sat on the shelf for a year. My manager Tim McDaniel sent it to (label CEO) Clive Davis, and Clive said he wanted it for Santana to follow up (his big hit) "Smooth". I would have never even sent him the song! I couldn't believe that it was really going to happen. The song has no Latin in it, but it does have a cool '60s Smokey Robinson thing' about it. We cut it with Carlos' band and it all worked out.

Here's the video of Lana Del Rey's hit, "Summertime Sadness,"
which was co-written & produced by Rick Nowels.
DK: You worked with Madonna on her acclaimed Ray Of Light album. What was it like working with her?
Nowels: I always wanted to work with Madonna. I loved her voice, her songwriting, and the great records she made with Pat Leonard, Stephen Bray and Nile Rodgers. In 1997 I was in New York for the Grammys. I was up for Album of the Year (as one of the producers) for Celine Dion's Falling Into You. I was in Barney's (store) getting a tie for the Grammys and I saw Madonna there. I introduced myself, and I told her that she didn't get the credit she deserved as a songwriter. Which is true, but it's also an awkward thing to tell a huge superstar! She was very cool and gracious. I ended up getting a meeting with her in L.A. a few weeks later.
We wrote nine songs together—three made the Ray of Light album: "The Power of Goodbye", "Little Star" and "To Have and Not To Hold". "The Power of Goodbye" was a number one song in U.K. and Europe. It was a career-changing experience for me. Before that I had always done my co-writing with friends. But working with Madonna…it was the first time I had ever written one-on-one with a great artist/writer. After that I changed gears a little, and now I mostly collaborate directly with artists.
DK: You also had major success writing hits with Dido, Jewel and Colbie Caillat. Do you have any good stories about working with them?
Nowels: I met Dido when she was unknown, making her debut album on an indie label in the U.K. It was all very humble…writing in her little flat and her making tea for me. She's a very smart songwriter and distills everything down to its simple essence. She has Irish roots and writes beautiful, simple folk melodies…right up my alley. I ended up producing on the first album and we had a hit with "Here With Me". Her album (No Angel) ended up selling 12 million records! On the next album (Life for Rent) I co-wrote five songs. "White Flag" was a huge international hit. We had another single called "Sand In My Shoes"—I always felt that was a big hit, but it didn't really make it. That album also sold 12 million. Dido sold 25 million records over a four-year period.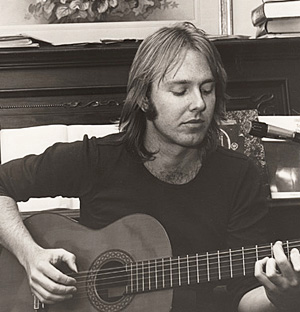 I worked with Jewel on her third album (The Way)—we wrote a big hit called "Standing Still". Dann Huff in Nashville produced it. I'm really proud of the song…it's a very poetic song that became a hit. I love it when that happens. I think people are drawn to lyrical depth and three-dimensional ideas. Jewel is a proper poet.
For Colbie, I worked with her on her second album (Breakthrough). She was coming off the hit "Bubbly" which I loved. I admired the simplicity and melody of "Bubbly". It's not easy to write really simple, catchy songs. I was living in London and pursued working with her. Her manager said I could get one day with her. I said, "I'm flying all the way from England!" He gave me three days. We wrote "Fallin' For You" in the first half-hour of meeting each other. I felt it was a hit and it was.
DK: You also co-wrote John Legend's hit "Green Light" and worked with Cee-Lo Green on his Lady Killer album.
Nowels: I moved to London in September of 2007 and a week later got the call to come back and work with John in Los Angeles. We got together for a few days and wrote three songs. "Green Light" was one of them. I was playing guitar and was trying to write something in the vein of Curtis Mayfield and the Isley Brothers. John is an amazing songwriter and we came up with the song very quickly. John got Andre 3000 to rap on it and we had a big hit.
From the John Legend hit, I got introduced to Mike Jackson who worked with Cee-Lo. Cee-Lo and I wrote about 10 songs together. We had a U.K. hit with "Cry Baby." He's an amazing singer and songwriter. We still have some great songs that have never come out.
DK: As a producer, how do you manage to stay cutting-edge, keeping up with the latest trends and sounds?
Nowels: I think of myself as a classic songwriter. I love really artistic songs with intelligent lyrics that become hits. It's really about coming up with defining songs for the artist you're working with. Songs that they will sing their whole career. As far as modern production, I work with really smart and creative programmers. I don't like to make overly trendy records because you want them to hold up years from now. It's a fine line to walk. Ultimately it's about a great melody, great lyric and vocal performance that makes you feel something.
DK: It's very impressive that you're now having success with one of today's big stars, Lana Del Rey. How did you hook up with her, and what makes your collaboration work so well?

Here's the video of the hit "The Game of Love," by Santana (feat.
Michelle Branch) which was co-written by Rick Nowels.
Nowels: I had seen Lana's videos when I lived in England in 2010. I knew she had a vision. When we moved back to L.A., Anne Zogby in my manager's office asked me if I wanted to meet her. I said "of course". When we met, she was living out of a suitcase between London, New York and Los Angeles, collaborating with different people. She didn't have a record deal yet, so she had a lot of songs with different writers. I felt completely simpatico with her vision. I love and understand the records that inspired her. The first song we wrote was called "TV in Black & White". The second song we wrote was "Summertime Sadness". I felt it was a career song. I realized she was an amazing songwriter and lyricist. When we were recording the song, we wrote "Dark Paradise" in-between takes of "Summertime Sadness"…literally recording one and writing another. It was a very exciting time. That album became Born To Die, which has become an iconic album. I think it has sold 8 million to date.
We continued to write together and wrote "Cola", "American" and "Body Electric" on Born To Die: The Paradise Edition. I'm really proud of those songs. I love that Lana quotes Walt Whitman. Five of our songs were recorded for the Ultraviolence album. "West Coast" was the first single, and "Shades of Cool" was the second single. She is a one of a kind artist and keeps growing. She's such a natural writer and singer and has a real vision for who she is and what she wants to put out into the world. I think she will be a future legend.
DK: You've written on two albums with Lykki Li and (Swedish writer/producer) Bjorn Yttling. Her single "I Follow Rivers" was a big European hit. Can you tell us about that?
Nowels: I loved (Swedish pop band) Peter, Bjorn and John's single "Young Folks." When I checked them out, I found out that Bjorn (Yttling) co-wrote & produced a great artist named Lykke Li. They had a song called "A Little Bit" that I loved. I reached out to work with them but couldn't get anywhere. Then in 2010, when I was leaving the U.K. to move back to l.A., I figured I would go visit Stockholm as I had never been there and it was a two-hour flight. Sweden makes great melodic songwriters and cool producers. I reached out to my publisher Lasse Ewald and asked if Lykke and Bjorn would be up for a meeting and they said "yes, let's write." We ended up collaborating on five songs for her Wounded Rhymes album which is a masterpiece—check it out. They had all the songs started and I came in and essentially helped them sort them out. They were in the middle of a lot of songs, and I think I came in with a clear head and was a good sounding board for them.

Here's the video of Lana Del Rey's new hit "High By The Beach,"
which was co-written by Rick Nowels.
Lykke is an incredible singer, songwriter and lyricist. Bjorn is a genius creative mind. They are both highly intelligent, musical soulful people. We had a big hit with "I Follow Rivers." The remix spent 68 weeks on the Pan European chart. It was a very influential single. We had a song called "Sadness Is a Blessing" which I thought should have been a major hit. We also got together again and wrote for her latest album, I Never Learn. We had a single called "Gunshot." Lykke and Bjorn are two of my favorite songwriters.
DK: You've had such a great career as a writer/producer, creating hits for over two decades. What do you love about songwriting & producing, that keeps you going so strong?
Nowels: I'm doing the exact same thing that I've been doing since I was 13. I used to go home and write songs and practice after school. Now I go to my studio and write songs with amazing artists and record them. I play a lot of the instruments on the records and think like an arranger. I always bring in other musicians too. I get to work with some of the greatest guitarists, drummers, keyboardists, and string arrangers in the world. I also work with a great engineer named Kieron Menzies. We've been working together for 13 years, and he has amazing taste and great knowledge. I handle the music and he handles the recording and mixing. He always has the right answer to solve a musical problem.
I probably have arrested development—I still think like a 17-year-old. Writing a new song is still a thrill to me.
Dale Kawashima is on Google+