R&B/Pop Legend Ray Parker Jr. Talks About Writing His Big Hit "Ghostbusters" And Other Classic Songs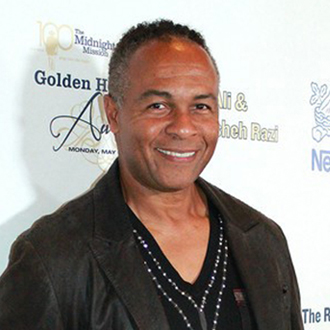 Ray Parker Jr. has had an outstanding career as an artist, songwriter, producer and guitarist. Growing up in Detroit and then moving to Los Angeles, Parker as an artist has had six gold albums (including albums with his group, Raydio), and as a songwriter, he's written 15 Top 40 pop hit singles, including five Top 10 hits. He's also produced all of his hits while playing most of the instruments.
Of course, Parker is best known for his #1 worldwide hit, "Ghostbusters," which was featured in the original Ghostbusters movie in 1984, the sequel Ghostbusters 2 in 1989, and the latest Ghostbusters (in 2016) which starred Melissa McCarthy, Kristen Wiig, Kate McKinnon & Leslie Jones. The song "Ghostbusters" has been so prominent and famous for over 30 years, that it has partially overshadowed the fact that Parker was a major artist and hitmaker in the late 1970s and throughout the 1980s.
Parker got an early start as a musician, playing guitar as a teenager for the Spinners, Marvin Gaye and Smokey Robinson. He played sessions at Motown Records in Detroit, and for Holland-Dozier-Holland's label, Invictus Records. When he was 18, he was invited to join Stevie Wonder's band, and he played on Wonder's classic album, Talking Book.
After touring with Wonder, Parker decided to move to Los Angeles, where he first played sessions with Barry White, and wrote songs with White and for his group, Love Unlimited Orchestra. His first hit song was "You Got The Love," which was written with Chaka Khan and recorded by her band, Rufus.
It was in 1978 that Parker signed with CEO Clive Davis at Arista Records, and formed his group, Raydio (which included Arnell Carmichael, Jerry Knight and Vincent Bohnam). Raydio quickly hit the Top 10 with their single, "Jack and Jill," from their debut album, Raydio. A year later (in 1979), Raydio released their second album, Rock On, which included the Top 10 hit "You Can't Change That."
It was in 1980 that the group's name was changed to Ray Parker Jr. & Raydio, and they released the album Two Places at the Same Time, which included the Top 30 single, "Two Places at the Same Time." Then in 1981, the group released A Woman Needs Love, which included the Top 5 hit "A Woman Needs Love (Just Like You Do)" and the Top 30 single, 'That Old Song."
The following year (1982), Raydio broke up and Parker continued as a solo artist. He released the album The Other Woman, which contained the Top 5 hit "The Other Woman," which combined a fresh rock sound with his R&B style. This album also included two Top 40 singles, "Let Me Go" and "Bad Boy." Parker subsequently released the albums Woman Out of Control (in 1983, including the Top 15 hit "I Still Can't Get Over Loving You"), Sex and the Single Man (1985, with the Top 40 single "Girls Are More Fun"), After Dark (1987), I Love You Like You Are (1991) and I'm Free (2006).
In addition, Parker has released his Greatest Hits album, which included the hit "Ghostbusters," the Top 15 hit "Jamie," and the excellent holiday song, "Christmas Time Is Here," which has become a popular staple on Christmas radio formats.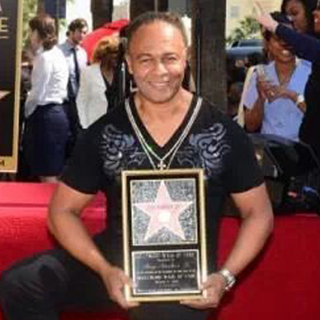 Besides his success as an artist, Parker has created hits for other acts. In 1984 he wrote & produced "Mr. Telephone Man" for the group New Edition, which reached #12 on the pop charts and was a #1 R&B hit for six weeks. In 1990 he wrote the Top 40 single "All I'm Missing Is You" for Glenn Medeiros, which featured vocals by Parker. He has also written songs for Patti LaBelle, Erykah Badu, Diana Ross, Sheena Easton, Herbie Hancock, Run-D.M.C., Jeffrey Osborne, Main Ingredient, Cheryl Lynn, Brick, Nancy Wilson, David Essex, Maxine Nightingale, Leo Sayer, David Gates and Michael Henderson.
Notably, Parker won a Grammy Award in 1984 for Best Pop Instrumental Performance. His song "Ghostbusters" was nominated for an Academy Award for Best Original Song.
(Note from Dale Kawashima): Back in the 1980s, I had the opportunity to work with Ray Parker Jr. and pitch songs from his catalog. One song I placed, "Mr. Telephone Man," became a hit single for New Edition (with lead vocals by Bobby Brown). It was an honor to pitch Ray's songs and work with Ray.
I am pleased to do this new Q&A interview with Ray Parker Jr. He talks about his full career, and how he wrote "Ghostbusters' and his other hit songs.
DK: I read that you're from Detroit. How did you get started with music and learn to play guitar?
Ray Parker Jr.:The first thing I did, was I started playing the clarinet and saxophone. I started when I was six-years-old at Angel Elementary School. In my same class was Ollie Brown (famous drummer/percussionist). Also, the trumpet player who played with me was Nathan Watts, who's been Stevie Wonder's bandleader for decades. So these are the people I started with when I was six.
As kids, we would play at orphanages and PTA meetings. Then when I was 11, my brother got an acoustic guitar, and I really liked the idea of playing an instrument where I didn't have to blow anymore. So I started to play my brother's guitar. I really liked the idea of playing electric guitar—I would play my brother's guitar and put a microphone in it to make it sound electric. The next thing you know, I talked my dad into buying me a guitar. [Soon after] I broke my leg riding a bicycle, which left me with absolutely nothing to do except practice all day and every day. So I practiced and practiced, and I got pretty good at it. The next thing you know, I was playing pretty good guitar after about a year-and-a-half of practice, when I was about 12.
When I was 13, I'll never forget my first gig, where somebody actually paid me some money. It was when a guy drove by and heard me playing on my front porch. He said "I'll give you $15 if you play [guitar] in my backyard. So I got my dad to drive me over to his house, I played in his backyard, and that was that.
DK: So you really got started at a young age.
Parker: Yeah. From there, I got a really good professional job with the Spinners, when they were on Motown. They took me and Ollie Brown on tour with them, which was exciting. So after that, lots of other people heard me playing and I start joining bands. I got into this band and we worked for a guy named Dick Stein, and we did a bunch of Bar Mitzvahs and weddings. When I was 14 I met Hamilton Bohannon, who put me in a band with (legendary musicians) James Jamerson, Robert White and most of the Motown (Records) guys. There was a club in Detroit called The 20 Grand, and I would play guitar there many nights, and things were going really well.

Here's the video of Ray Parker Jr.'s #1 hit, "Ghostbusters."
I was around 16 when I started doing recording sessions/record dates. Marvin Gaye used me on a couple of his records, and I also did sessions with Smokey Robinson at The Snakepit, which was the original Motown studio, right under Motown Records in Detroit on the boulevard.
When (legendary writing/producing trio) Holland-Dozier-Holland left Motown (in 1968), it was a really big deal. I worked with H-D-H on their records, and I was still doing some records at Motown.
DK: I read that you also played in Stevie Wonder's band.
Parker: Yes. Right before my 18th birthday, Stevie Wonder called. I'll never forget when he called—I hung up several times because I thought someone was playing a trick on me. His album Music Of My Mind was one of my favorite albums of all time. So I just couldn't possibly imagine why Stevie Wonder was calling me on the phone. But it was Stevie calling, and he wanted me to join his band! So I talked my dad into letting me quit school so I could go on tour with Stevie Wonder, who was opening for the Rolling Stones.
After that tour, I did a college tour with Stevie. But when that ended, I wanted to cut my own music, so I decided to quit the band and get started on my own. Then I got into my car and drove to California. When I got to L.A., one of my first gigs was being the guitar player in the movie Uptown Saturday Night, which was with Bill Cosby and Sidney Poitier.
DK: I read that you also worked with Barry White.
Parker: Yes. I started doing record dates with (arranger) Gene Page, and Gene had invited me to one of Barry White's recording sessions, and there was Barry White. He would turn the music speakers way up loud and I could hear it out in the hallway. I said, Boy, I wanted to be in this band, the stuff sounded great. But I didn't know what to do…I was still just a kid from Detroit.
I was standing next to the tape machine, and I got an idea for a guitar part that would fit nicely for his song. At the time I was a bit wild and crazy, so I hit STOP on the tape machine while the music was playing loud, and everything came to a halt. Then Barry White said, "What the F was that?" And he looked at me like he was going to kill me! Then I told Barry I had a great idea for his song. And before he decided to sit on me or kill me (laughs), he said, "Well, get the F out there and play it." So I plugged into somebody's amp and started playing the line, and he liked it. I started to say something, and he said, "Shut up, keep playing it."
DK: Did you write songs for Barry White?
Parker: Yes, and that's a crazy story too. First, I wrote a new tune called "You Got The Love," which I was hoping Barry would record, but he didn't like it. The song later came out and was a smash on Rufus & Chaka Khan. Chaka wrote the lyrics and I wrote the music.

Here's the video of Ray Parker Jr.'s hit, "The Other Woman."
So the next time I'm in Barry White's ear, he's not paying me any attention. It was at another of his sessions and Barry was walking around outside for lunch. I pushed him into my Mercedes, which was a two-seater, and Barry cut his hands on the window—I forgot that my car was a little small for him. The next thing, I started to play my song for him. He says, "What are you doing? Nobody gets a song on a Barry White album except for Barry White…period. Even the people that work for me and write for me, they don't get a song on a Barry White album. They get songs on other albums (with his other artists) but not on a Barry White album."
Later on, I did get a cut on (his group) Love Unlimited Orchestra, and it took a lot of work, but I finally did the impossible—I got a cut on a Barry White album with him singing on it. It was called "You See The Trouble With Me." I played him the song and he wrote the lyrics to it, and it ended up selling 7 or 8 million copies. It wasn't a hit in America, but it was a huge hit everywhere else, and it's on all his greatest hits albums.
DK: Besides Barry White, did you get other cuts after you moved to L.A.?
Parker:  Yes. I also had cuts with Patti LaBelle, Main Ingredient, and two or three songs on Nancy Wilson—she was one of first artists I got cuts with.
DK: With you as the artist, how did you sign a label deal with (CEO) Clive Davis and Arista Records?
Parker: Well, I had written the song "Jack And Jill," and I played it for my friend Carole Pincus (who's now known as Carole Childs). She loved the song and played it for (film producer) Roger Birnbaum, who played it Clive Davis (then CEO of Arista Records). He loved it, and it was decided that I would put this song out, with myself as the artist.
DK: Why did you decide to start the group, Raydio (featuring Arnell Carmichael, Jerry Knight & Vincent Bohnham), rather than just release it as Ray Parker?
Parker: Because I couldn't sing. I'd already cut the songs first—I had some of my friends helping me sing on the demo tape, which Clive liked. So I said [to my friends], "Well you guys, why don't you sing on the records? We'll form a band." And we called it Raydio, and the guys sang on the records. Once I was in the band, I would try singing more of the songs—with each record I could sing a little more. By the fourth album, I sang (the hit) "A Woman Needs Love" all by myself.
DK: With your song "Jack And Jill," you took this fairytale concept, and turned it into hit song. How did you come up with this song?

Here's the video of Ray Parker Jr. & Raydio's hit, "A Woman Needs
Love (Just Like You Do)."
Parker: Well, the first thing I came up with was the lyrics for the chorus…Why do you think Jack snuck down the hill? Maybe it was love he couldn't get from Jill. And what was interesting, was (producer/engineer) David Rubinson heard it and asked, "Why do you have somebody else in the verses doing stuff?" I had written "A man does something rather what Jack did. David said. "Since the song is really about how Jack snuck down the hill, why don't you have Jack and Jill doing stuff in the verse?" I hadn't thought of it that way. But it was a heckuva good idea. So I went back and rewrote the song. Instead of "somebody" doing something in the verses, I made Jack do it in the first verse and Jill do it in the second verse. And everybody really loved it then. So once I did that, the song really took off.
DK: Another one of your early hits was "A Woman Needs Love (Just Like You Do)." How did you write this song and come up with this concept?
Parker: Glad you asked (laughs). What's interesting about that song, is there were some girls in the studio. And they were fussin' about what guys do and get away with. It was right around the time when girls were like, coming out of their sexual hiding thing. When I was a kid in high school, the girls would say, "Okay, I'll have sex with you, but you have to promise not to tell anybody." Then girls had come all the way from that, to saying, "Yeah, I did it! And so what about it?" (laughs) It became a whole different way of thinking. And so I was listening to the girls—there were five girls sitting on the couch in my studio, just fussin' while I was trying to re-string a guitar or do something. And they wouldn't stop fussin'. They were mad about what guys were doing and what we were gettin' away with. So I just really listened to what they were saying. And then at the end of it, I thought…isn't that interesting? I guess, the woman can do it just like you do. So I started…and the girls said, "Yeah, one day you'll come home and this will happen, and the girls saying…We ain't takin' this no more." So I just wrote what they were saying. And the big change in the song—just to show how sensitive women are—my song said "A woman needs love just like you do. She will fool around just like you do." But the words "she will fool around" didn't work for the girls. That was such a turnoff. So I had to change "she will fool around" to "she can fool around," which gave women the option of foolin' around. But it wasn't like blaming it on them. But they were so sensitive to that, that had I left the lyric as "she will fool around," it would not have been a hit. They weren't buying "she will fool around," not even a little bit.
DK: So even just one word in a song, can make the difference between it being a hit and not being a hit?
Parker: Oh, Big Time. Yeah, if I kept "she will fool around" in the song, it wouldn't have happened.
DK: One of my favorite songs of yours is "The Other Woman." Not only did this song have a great concept, but it had a cool rock edge. So how did you come up with this song?

Here's the video of Raydio's hit, "You Can't Change That."
Parker: Well, I was trying to be a little more of a bad boy. [Up to that time] in all my songs I'd been the sweetheart, you know, I'm a nice guy, I take care of girls and all that. And I remember hearing on the radio, "Jessie's Girl" by Rick Springfield. Even though it's really different from "The Other Woman," what I was thinking about is, he was singing about The Other Woman. But he was singing about, how he wishes he could have the other woman. I loved the record—it was a wonderful record just the way it is—the guitar parts and everything were great. But I thought it was a punk attitude to wish…he should just take the woman if he wanted her (laughs). I thought…Wait a minute, he wishes he had the other guy's woman, but he ain't doin' anything about it. I didn't quite understand that part—it was just my perspective on it. So I decided to make a song like that—you put a couple guitars and bass and drums—make it rock guitars. But with (the lyric) I'm just gonna do wrong—I'd rather do wrong than be beggin' for someone else (laughs). So that's what I came up with, that same day.
At the time, I was a little nervous about it, because to promote it on radio then, you had to go to R&B [stations first] and you had to cross over to pop [stations]. If you were black, it only mattered that you got played on R&B stations—the rest was like a bonus. And I wasn't sure that [the label execs] were going to like it. So I put "The Other Woman" as the last song on the tape. But when Clive Davis heard it, he says, "Aw, you're just jerkin' me around. You played me 10 songs and you put this song at the end…you know this is the hit." And I got scared to death. I thought…Oh Boy, now I'm in trouble…he actually likes it. But then the (label) head of A&R calls me up and says, ""What'd you do this for? We've been building your career, we put four albums out, and now you cut this funny song? What am I supposed to do with this on R&B radio? So now I was terrified. I went all the way from (the smooth R&B song) "A Woman Needs Love"—which was probably the only song I wrote in my life that I thought would be such a hit.
Whenever you make a record, you're always scared when it comes out. But "A Woman Needs Love" was the one that I thought could be a hit on the radio. It had every element that was a hit. It had what would make girls happy and everybody happy. But "The Other Woman" was just the opposite! And I was scared (laughs). First of all, you have me, who's supposed to be the nice guy, singing about cheatin' on his old lady and finding the other one. I just had no idea that most women out there wanted to be The Other Woman, and they wanted their stuff to be better than the other girl's stuff. That was the turn-on for them.
DK: So how did that song do on R&B radio?
Parker: It went to number one or two. As it turned out, it didn't matter. [R&B listeners] didn't really hear it as anything rock—they heard the story of the song. It turned out to be one of my biggest R&B records that people still remember to this day.

Here's the video of Raydio's hit, "Jack and Jill."
DK: When you were working in the studio, did you play most of the tracks yourself, or did you bring in musicians to play most of the tracks?
Parker: No, I played all the tracks myself, because I didn't have enough money to hire the musicians. When I cut "Jack And Jill," I didn't have enough money. So I'd come up with these ideas, and there was nobody there to do it but me. I wired my whole studio myself with (engineer) Reggie Dozier, because we didn't have any money to pay anybody (at that time), so it was me on the floor with a soldering gun.
So now, you're going to ask me the obvious question (laughs): When "Jack and Jill" happened and I sold two million records, couldn't I hire people to play on the next record? Right?
DK: Right.
Parker: Well, I'm superstitious! I wanna go stand in the exact same spot where lightning struck the first time.
DK: So besides playing guitar, did you also play keyboards and drums?
Parker: Yeah, I played the drums, the bass and the keyboards.
DK: Would you just bring in someone to play saxophone, and bring in backup singers?
Parker: Oh yeah, I would being in people to play parts or overdubs—something that I couldn't play that I was making a mess of. I wasn't an egomaniac…the whole point was, no one was around (in the studio) when I was doing it, so I gotta get it done.
DK: So now, let's talk about "Ghostbusters." How did you get the call that the studio needed a song for their movie, Ghostbusters?
Parker: There was a girl I was dating, and she happened to be working for Gary LaMel, who (at the time) was Vice President of Columbia Pictures. Also, Gary had worked for Barry White's Publishing, so we were both connected from the Barry White days. So Gary called me and asked if I could help him out with this film; he just thought I was the right guy to write the songs. At the time, my parents were sick, so I wasn't really writing too many songs. I was sort of on hiatus, going back and forth to Detroit and taking care of my folks.
Right around that time, you (Dale) had pitched "Mr. Telephone Man" to New Edition (who were on MCA Records). Then I got a call from Jheryl Busby (who was then Vice President at MCA). He invited me to fly to the Bahamas and hang out, and see New Edition play live. At that moment, I didn't realize that New Edition had already heard and liked "Mr. Telephone Man."

Here's Ray Parker Jr. performing live on the Tonight Show with Jimmy
Fallon in 2016.
I thought going to the Bahamas would be a great relief for me, especially since it was February (and the weather was cold). So we went to the Bahamas, and Jheryl and I were eating at Donald Trump's restaurant at the casino. We partied so hard, by the time we got to the concert the kids were done playing. We didn't actually hear them at all; we missed the whole thing (laughs).
So after the show, we finally meet with the kids, and Jheryl's talking about me cutting a song with them. I said, "Well, I don't know [if I have time] to write a new song." Then he says, "You don't have to write a new song—they want to cut one of your old songs." I said, "What song is that?" So everyone starts to explain it to me, how they already got "Mr. Telephone Man" (from Dale) and they played it live that night!
Then they said, "Can you cut it like the old track that you cut on (Geffen artist) Junior Tucker?" First of all, they wanted that track. They said, "If you can give us that track, your work is done." Then I said, "I can't give you that track because Geffen Records owns the track. But I played all the instruments on the track—I can make you a new track just like that, in the same key."
So I got an old Fender Rhodes (keyboard) out, my old Precision bass, and I just cut the new track and put New Edition's voices on it. And that was a hit.
DK: So how did "Mr. Telephone Man" connect with "Ghostbusters"?
Parker: What's interesting about "Ghostbusters," was that Gary LaMel (of Columbia Pictures) called me that April while I was out here in L.A.—I had been going back and forth to Detroit to see my parents. So when Gary called, I told him I was in town doing New Edition. Then Gary said, "Since you're in town, stay two more days and work on the Ghostbusters movie." He offered me a [nice fee] to work on it. Gary said, "We only need 20 seconds (of music) for a library scene. If you turn in some music and we don't like it, you keep the [money]. That was his big bait—"You've got the money whether we like it or not. Just give us the music, and make sure you have the word 'Ghostbusters' in it."
DK: Can you tell me how you put this song together in the studio?
Parker: I only had two days to get this done. So there's not a lot of time to do anything. The Linn drum had just come out, and I pulled up the first sound I could get on the Linn drum. I plugged in my JP6 and put up the first bass sound, and a synthesizer sound. Gary had wanted a bar band groove, so I started playing that groove. I put the stuff together and I cut one minute and maybe 15 seconds of it. One verse and one chorus—that's it. It was just enough so the director (Ivan Reitman) could get what I was doing. I put some parts on it really quick, and I was probably done with the music in the first five hours.
I spent the next day-and-a-half trying to figure out how to sing the word Ghostbusters, which was impossible. I couldn't get my voice to say the word Ghostbusters—it doesn't sound any good whether I sing it or chant it. It didn't matter what I did…I sounded terrible singing it.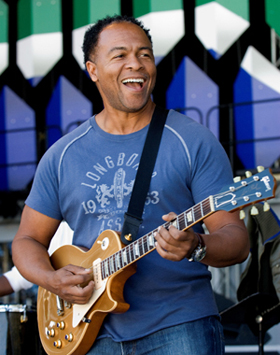 I'll never forget…late at night, before I had to turn in the song. I was going to have to put something down. Then I saw this commercial that came on TV—I think it was a commercial with insects in it. It looked like they were holding the Ghostbusters backpacks. The ad said, "When you're having trouble, who do you call?" And I thought, that looks just like the movie. So I'm going to say (in the song), "Who you gonna call?" It was just like that Detroit slang, "Who ya gonna call?" And I thought, that's what the trick is. I'm not gonna sing (the words) Ghostbusters, I'm gonna [record some kids to] yell…GHOSTBUSTERS!
At the time I knew a high school girl, and I asked her to bring her friends to my studio at 7 o'clock in the morning, before they went to class at 8 am, so they could scream GHOSTBUSTERS! They were the most excited people in the world because they had never been in a studio (laughs), which I think gave it this magic sound. So here were some 17-year-olds screaming GHOSTBUSTERS at the top of their lungs! They couldn't have been more happier or excited. Then they were done in about 10 minutes. I said, "That's it…You all got it."
So the kids left, and the messenger is already there to pick up the tape and deliver it to Columbia Pictures. But I still had no lyrics to the song. I had the kids screaming Ghostbusters and I sang "Who you gonna call," but that's all I had. Then I made up the verses on the spot, without (using) headphones, while the messenger's waiting in the lobby. I then handed him the tape and that was it…I wasn't thinking much of this. I'm thinking…Wow, that was close…at least I got [the money] and I hope they use it in the library scene of the movie. That's all I was hoping for.
DK: Did you hear back from the movie studio right away?
Parker: Yes. Lo and behold, the director (Ivan Reitman) calls me the next night, at 3:00 in the morning. He said he loved it so much, that he already flew the cassette I gave him in the 35 millimeter mag of the film. Then he says to me while I'm still half asleep, "Can you make it longer?" And then he says, "Can we make it a record, and can we made a video? I'll direct your video." There was some hesitation in my voice. I was thinking…me in a video, singing to a ghost? I don't know about that (laughs). And all of this stuff is happening really fast.
The next day, I told my buddy Steve (Hallquist, his longtime engineer), "They want a record out of this! Well, we've got a minute and 15 seconds so far…Now what?" So we rented another 24-track tape recorder. Steve gets two 24-tracks and we re-record the song around four or five times on the 24-track, and then I personally take a razor blade and edit it together, so we got four minutes of music. I guarantee that on that record, it's the same [music track] over and over again.
DK: Writing the "Ghosbusters" theme obviously changed your career and your life. The song has had a life of it's own, with many commercials and now a new Ghostbusters movie.
Parker: I even have a clothing line now (laughs). The Ray Parker Jr. collection. It's the Ghostbusters characters with the words on T-shirts. Like "Who you gonna call" and "Bustin' makes me feel good!"
DK: So as you look back on writing "Ghostbusters," besides making the money, what has this song meant to you? You wrote the song in just two days, and now over 30 years later, the song is still huge.
Parker: What you're saying is the most intriguing part. Because the song is so huge, it transcended anything that I could have ever imagined. In my mind, you have a hit record…the hit record lasts a year or two, and then the royalties start to go down, and then it kind of becomes an oldie but goodie. If it's a really good song, people will play it in a bar every now and then and you'll get some royalties. But "Ghostbusters' is a song that came out 32 years ago, and it seems like a brand new hit every year. It doesn't slow down…the licensing of it never slows down. First of all, it's the number one Halloween song. The only other big Halloween song is "Thriller" by Michael Jackson. "Ghostbusters' is easy for the kids to sing, they can dance to it, and it's real simple. It's also been used in a lot of commercials—everyone loves to go "Who you gonna call?" The phrase just took off, like part of American folklore.
The best part of it was, when my kids were growing up, I was their hero. My kids and their friends all knew the song. When the kids have a program at school, the teachers will say, "Can you have your dad come and sing "Ghostbusters"? So all the young kids know the song, even if they're just five or six years old. This is something that I couldn't even dream of. I couldn't have invented this in my mind.
DK: In more recent years, can you tell me what you've been working on?
Parker: Well, the last 10 years I've been ultra busy. I've been doing some touring—my friends like Joe Sample (legendary musician from the jazz group, the Crusaders), who helped me out in the early days, they were going on tour and they didn't have a guitar player. So I went on tour and hung out with them. We had a blast. Then a few years ago, they got sick and passed away. But since I was working on tour with them, it got me into doing some of my own tours. Now I go to Japan once or twice a year.
I think I'm having absolutely way too much fun, because instead of me trying to make all the money and just touring myself and banging out 80 to 100 shows per year, I actually get to play on Rod Stewart's albums and Rob Thomas' albums. I get to play on all these different records. And then I still get to do my own stuff and record. So right now, with all this Ghostbusters stuff, I'm trying to get a book out, I got the clothing line, I'm trying to get a variety TV show, and I'm building a new studio next door to my house.
DK: In closing, is there anything that we didn't talk about, that you'd like to mention?
Parker: Yeah…all your readers, I'd just like to tell them, Thank You for their support for so many years. Because I'm getting to be an older guy now, and I just really appreciate everybody loving the music and supporting me, and taking care of me all this time, because I'm doing what I really love doing.