Interview with Randy Grimmett, ASCAP's Executive Vice President, Memberships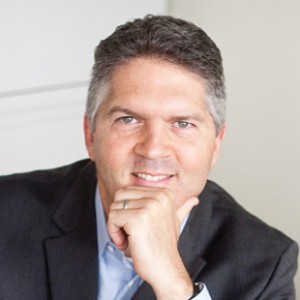 Note: Randy Grimmett left his position at ASCAP in 2013 and now works at Global Music Rights.
Randy Grimmett, who is based in ASCAP's Los Angeles office, is the Head of Membership for this top performing rights organization (PRO). Grimmett works closely with ASCAP's writers & composers in all genres of music, including pop, rock, urban, country, Latin, symphonic & classical, musical theatre, and film & TV music. He oversees a national team of ASCAP membership representatives, who are based in Los Angeles, New York, Nashville, Atlanta, Miami, San Antonio and Puerto Rico.
Since joining ASCAP in 1994, Grimmett has been instrumental in its membership efforts, including the acquisition and retention of many prominent members, development of many innovative business practices, and the programming of the highly successful, annual ASCAP "I Create Music" EXPO. He has been a vital part of ASCAP's strong market share growth.
Grimmett began his music career as an attorney handling business affairs, who also managed a band. Originally from a suburb of Tulsa, Oklahoma, Grimmett moved to Los Angeles and worked briefly in the legal department of a major film studio. He then got the opportunity to work at ASCAP, where he started Membership in a business affairs capacity. He was promoted to several positions, and in 2008 he was named Senior Vice President of Membership. Then last year, he was promoted to his current position as Executive Vice President.
We are pleased to present this special Q&A interview with Randy Grimmett. He discusses his career at ASCAP, the state of the music business and PRO royalties, and about ASCAP's many programs and workshops.
DK: How did you get started in the music business?
Grimmett: I grew up in a small town south of Tulsa, OK, and I went to law school at the University of Oklahoma. During this period, I also started managing a band as a diversion from my law school homework. Then after finishing law school, I decided not to pursue an attorney job, and instead managed a band. I really enjoyed managing this band, and it instilled in me the desire to work in the music business proper. So in 1994 I decided to move to Los Angeles to work fulltime in the music business.
My first job in L.A. was working in the legal department of a major film studio. I worked there for seven months, and I got to know an agent (who represents film composers) who recommended me for a position at ASCAP. I got the job, which was in Membership as a business affairs executive. From there I worked my way up the ranks, and I've now been at ASCAP for 17 years.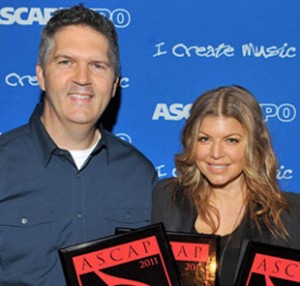 DK: How did you make the transition at ASCAP from business affairs to writer & composer membership?
Grimmett: The entire time I worked in business affairs (in the L.A. office), I was always involved in a creative capacity. I would work with the Membership department doing showcases, workshops and events at SXSW, CMJ, Telluride, Sundance and others.
What drew me to this business was my love and esteem for songwriters and composers. My job is a mission–it's a service-oriented job, which we're entrusted to protect the rights of songwiters and composers. I'm most excited about helping to define the next 100 years at ASCAP–2014 marks the 100th anniversary of ASCAP. Also, I'm fortunate to have an incredible creative staff of people in our membership department, who have broad tastes in music. I let them do what they do very well. Our Membership department heads are Sue Drew (Pop & Rock), Shawn LeMone (Film & TV), Nicole George (Urban), Tim DuBois (Nashville), Alexandra Lioutikoff (Latin), Fran Richard (Symphonic/Classical), and Michael Kerker (Musical Theatre). Overall, we have over 50 great people working in Membership.
DK:  When you tell songwriters about ASCAP, what are the main points that you emphasize?
Grimmett: ASCAP has the most compelling and philosophical reasons to attract songwriters & composers. ASCAP in a not-for-profit organization which was founded in 1914 by songwriters & composers, and our Board Of Directors consists of prominent songwriters & composers. So when you are represented by your peers, you know that your interests will be taken care of. We are distinct from the other two performing rights organizations. BMI is also a not-for-profit organization, but it's founded and owned by broadcasters. And SESAC is a private, for profit organization.
DK: Performance income has become extremely important to songwriters & publishers, due to the decline in mechanical royalties (CD & digital sales). Has the ASCAP income remained strong?
Grimmett: ASCAP reached a peak of $995 million in total income for 2009. Due to the economy, and to new licensing agreements with major media broadcasters (which are renewed every five years), the total income has decreased slightly in the past two years. But we have stayed well above $900 million in total income for both 2010 and 2011. Like every other company, we are subject to the economy. But overall our performance income has remained strong.
DK: Are the new income sources, such as internet plays and streaming, starting to generate more royalties?
Grimmett: It's like any growth process–you sometimes have to take two steps forward and one step back. It's not completely linear. In the new media space, unfortunately corporate America is not banging down our doors to pay their full share of royalties. Right now our big focus in new media is to establish the right to license and collect. We have lawsuits going on that we're aggressively pursuing. Once we have established the right to license and collect, then we follow up by establishing the rate. We do believe the new media space is a huge marketplace with tremendous potential. However, we're at the beginning of the growth curve in these sectors.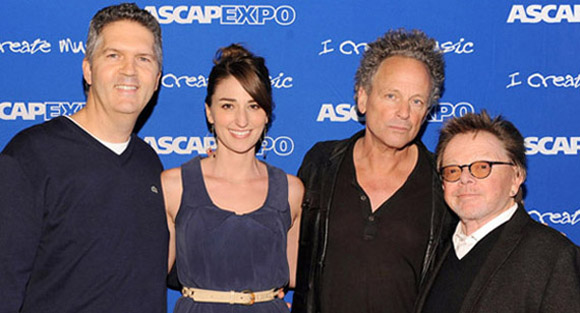 I want to emphasize that the traditional media such as radio & TV are still very viable sources of income, and in some ways are still growing. The growth of cable TV (with the addition of more channels and shows) has been tremendous. And local radio is still very important in terms of their large audience.
DK: ASCAP EXPO has become one of the music industry's biggest events. How did it become big so fast?
Grimmett: EXPO is now our flagship program. It's a three-day conference which is held every April in Los Angeles. It brings together our high-profile hit songwriters with developing new writers. It's an incredible experience–there is a great array of big-name speakers. In addition, EXPO offers many panels with top industry execs, hands-on workshops on songwriting, plus terrific feedback sessions. We've held the EXPO for six years now, and each year has become more successful.
DK: Besides the EXPO, what are some of the other programs and workshops that you do?
Grimmett: We host our NewYork Sessions, which is a one-day session which features a prominent keynote speaker, master sessions and many panels. This event is held in conjunction with our membership meeting. We also host the Sundance ASCAP Music Cafe, which is an eight-day series of music performances at Sundance Film Festival. We're also heavily involved with showcases and events at SXSW. In addition, we host many great workshops, such as the Film Scoring Workshop, Nashville Pop Songwriters Workshop, Christian Music Songwriters Workshop, Lester Sill Songwriters Workshop, and the Paul Cunningham Songwriters Workshop.
DK: ASCAP has always been open and accessible to new or young writers. Can an unknown writer still call one of your membership reps and establish direct contact?
Grimmett: Yes, we have walk-in days and cold-calling. You can meet with a rep in person. The majority of new writers contact us via online, and we follow up with them. We are a service organization, and it's important to us to remain accessible to new songwriters.
DK: What advice would you give to young songwriters who are trying to break into the music business?
Grimmett: My advice is to just be out there. There are so many opportunities to network, to learn about the craft, and connect with the music industry. It's not like the old days, when there wasn't Facebook, Twitter or websites. Today, people they have many opportunities to build their careers. You can produce demos in your home studio, create videos and post them on YouTube, and steadily play live. Great talent will be discovered!
Dale Kawashima is on Google+