Interview with Ralph Sall, Top Music Supervisor & President of Bulletproof Entertainment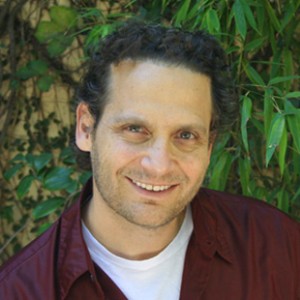 Ralph Sall, President of Bulletproof Entertainment in Los Angeles, has been a top Executive Music Producer/Music Supervisor for the past two decades. Sall has worked on such groundbreaking movies as Speed and Three Kings, and supervised a wide array of films including Mean Girls, Ghosts Of Girlfriends Past, 10 Things I Hate About You, Sahara, Just Like Heaven, Can't Hardly Wait, and Buffy The Vampire Slayer. He also has a record label called Bulletproof Records (distributed through Universal Music) which releases many soundtrack albums and compilations.
Sall has enjoyed success in many different creative capacities. In addition to being a music supervisor, he is a record producer (working with major artists), a film composer (Hamlet 2, Nancy Drew, The New Guy), songwriter (co-writing with Jewel, George Clinton, Mystikal and Sugar Ray), and a screenwriter (the Warner Bros. film Grind). On top of this, Sall is known for producing best-selling music tribute albums such as Common Thread: The Songs Of The Eagles, Deadicated: Songs of the Grateful Dead, and Stoned Immaculate: The Music Of The Doors, as well as Saturday Morning Cartoon's Greatest Hits.
We are pleased to do this new Q&A interview with Ralph Sall. But before starting the interview, here is a list of his credits as an executive music producer or music supervisor, as a soundtrack album producer, record producer, and as a songwriter.
Sall's selected movie credits as music supervisor or executive music producer (listed alphabetically): Addams  Family Values, Billy Madison, Buffy The Vampire Slayer, Can't Hardly Wait, Cats And Dogs, Encino Man, Ghosts Of Girlfriends Past, Grind, Hamlet 2, Nancy Drew, Speed, The Craft, The In-Laws (2003), and Three Kings.
Soundtrack album producer credits (selected movie & TV soundtracks, alphabetically): Tha Ant Bully, Arctic Tale, Balls Of Fury, Barnyard, Because I Said So, Can't Hardly Wait, Charlotte's Web, City of Ember, Clerks 2, Clockstoppers, Degrassi, Failure To Launch, Fever Pitch, First Descent, Garfield – The Movie, Harold & Kumar Go To White Castle, Hill Have Eyes 2, Jackass 2, Just like Heaven, Last Holiday, Let's Go To Prison, License To Wed, Mad Hot Ballroom, Mean Girls, A Mighty Heart, Nancy Drew, Quentin Tarantino Presents The Protector, Sahara, Slither, Son Of Rainbow, The Texas Chainsaw Massacre, and Weeds.
As a record producer, Sall has recorded tracks with artists in several genres such as Paul McCartney, Billy Joel, Brian Wilson, Stone Temple Pilots, Sugar Ray, Smashmouth, Train, Aerosmith, Creed, Jane's Addiction, Cheap Trick, Sublime, Jewel, Ramones, George Clinton & Parliament-Funkadelic, Mystikal, Juvenile, Brian McKnight, R. Kelly, Coolio, Willie Nelson, Brooks & Dunn, Travis Tritt and Trace Adkins, among literally over a hundred others.
As a songwriter, Sall has written songs for many of the films he's worked on. Notably, he wrote several songs including "Rollin' With My Homie" for the hit movie soundtrack Clueless and "Rock Me Sexy Jesus" for Hamlet 2, plus songs for Scooby Doo, Can't Hardly Wait, The In-Laws, Addams Family Values, The Craft, and Grind.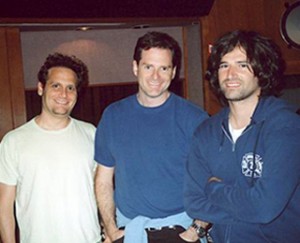 Here is the Q&A interview with Ralph Sall. In addition to discussing his career, Sall also provides good insights into how songwriters & artists can place their songs in film & TV.
DK: Where are you from, and how did you get started in the business?
Ralph Sall: I'm originally from Miami; that's where I grew up. I'm a big music fan–I started collecting records when I was four-years-old. After high school, I went to college at Yale University (in New Haven, CT). Although I majored in American Studies, I wrote some screenplays at college, so when I graduated, it gave me the confidence to move to Los Angeles and pursue a career there. When I came to L.A., I had a chance to interview with (head of production) Scott Rudin at 20th Century Fox (movie studio). I became a creative executive at Fox, and I worked on Less Than Zero, Die Hard, Say Anything and Revenge Of The Nerds 2.
My job at Fox gradually became more involved with music, helping to select bands and songs for films, and overseeing the soundtracks. For Less Than Zero, I brought in (producer) Rick Rubin to work on the soundtrack. I also researched the local L.A. bands from the Sunset Strip for the film. This was at the height of the Sunset Strip rock scene–I got demos from Guns N' Roses, Jane's Addiction and other bands.
DK: After you left Fox, was it then that you decided to form your own company?
Sall: Yes; I like being independent. When I left Fox, I wanted to make records with these great bands. I also started to get calls from filmmakers & producers I'd worked with at Fox. They asked me if I wanted to work on the music for their movies. That's when I started doing music supervision. As I look back it's kind of funny–when I started (in L.A.) I was known for being a movie guy, but over the years, I became more known as the music guy. However, I never stopped working in both fields.
DK: It seems that in the '90s you really built your music supervision business, and you also produced several, best-selling music tribute/compilation albums.
Sall: I had the opportunity to supervise many films, including several popular teen films of the '90s, such as Buffy The Vampire Slayer, 10 Things I Hate About You, Clueless and Can't Hardly Wait. In those days I was mainly supervising, and writing & producing songs for the films. With the movie Addams Family Values, I came in at the last minute. I had to come up with new material in only three weeks. The producers wanted the music to be urban/R&B based. I basically booked every studio room at Ocean Way Studios (in Hollywood), and we recorded a lot of tracks with top session players. In 17 days I delivered the master (of the soundtrack album) which included new recordings by R. Kelly, Shabba Ranks and H-Town.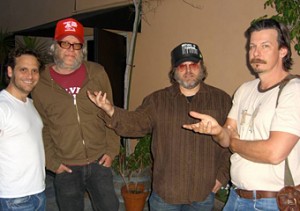 It was also in the early '90s that I started producing the tribute compilation albums for labels. In 1990 I produced the Deadicated tribute album, which featured Grateful Dead songs which were performed by such artists as Elvis Costello, Jane's Addiction, Los Lobos, the Indigo Girls and Bruce Hornsby. Then in 1993 we did the Common Thread: The Songs of the Eagles album, which contained Eagles songs performed by major country artists including Travis Tritt, Clint Black, Alan Jackson, Vince Gill, Trisha Yearwood and Brooks & Dunn. (Note: for both albums, a portion of the proceeds were donated to charities).
DK: In addition to supervising the music for a film, how often do you also write songs or compose the score?
I've composed the score for some of the films, but I'm more involved with writing the songs. I co-wrote several songs for the Clueless soundtrack including Coolio's "Rollin' With My Homies", and for Ghosts Of Girlfriends Past, Scooby Doo, 10 Things I Hate About You, Nancy Drew, The In-Laws, and The Craft. I also wrote and sang the "musical portion" of Hamlet 2 including "Rock Me Sexy Jesus."
DK: Which movie projects are you most proud to have worked on?
Sall: There's something I love in all the projects I've worked on. I tend to sign on to projects that I can contribute to, that fit me. I liked The In-Laws because I had a chance to produce a song with Paul McCartney, which was a big thrill. I also scored the movie, and the soundtrack featured great songs by the Bee Gees, ELO (Electric Light Orchestra) and Ella Fitzgerald. Nancy Drew was another favorite; I wrote the score and did the music supervision & soundtrack. I also loved working on many films with (director) Andrew Fleming.
DK: Can you tell us about your company, Bulletproof Entertainment, and your label Bulletproof Records?
Sall: Bulletproof is a record label, and a music supervision & music production company. The label is distributed by Universal Records. It's primarily a soundtrack label. Since 2005, we've released more than 75 soundtrack records, from Jackass 2 and Clerks 2 to Because I Said So. We also have released special compilation albums, plus albums by new artists.
DK: How much new or indie music, and how much famous music do you typically license for a movie?
Sall: It changes from film to film. The film dictates the musical landscape. Mostly, I am brought in when the filmmakers want big artists or need to pull off some kind of event or "miracle." Sometimes I think of myself as a fireman, coming in an emergency to fix something, often replacing someone else that didn't work out.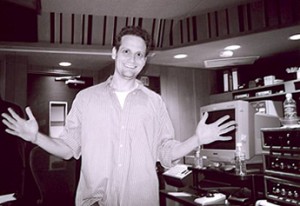 The movie Dick takes place during the Watergate era (in the '70s) so it's a period piece that uses specific songs from that time. With the film Can't Hardly Wait it needed a lot of  music, so there were 60 songs in it, many of which were new or famous current songs. For Can't Hardly Wait, we selected a lot of songs which fit the description of being "cool party music" without being new. We mixed it up to make it sound like a real houseparty.
DK: How did you go about finding songs for your movie or TV projects? Do you also work with music libraries to find music?
Sall: I do contact music publishers and music libraries. The way you keep in touch and pitch songs is important. Don't send in songs blindly on fishing expeditions. I deal with people who have delivered good songs to me and take care of business.
DK: What's the best way for new or indie songwriters to try to place their songs with you?
Sall: Sometimes things are very hectic and I'm constantly in the studio or at meetings. But sometimes I have time to click on an email from a person submitting new songs. There's a lot of luck and timing involved. For new writers & artists, it's often best if you have a publisher or representative who has excellent contacts with supervisors. Then you'll have a better chance of your songs being heard.
DK: Do you also supervise music for many TV projects? I noticed you worked on Weeds.
Sall: The budget for Weeds was low, so that I couldn't call the big-name writers & artists. So I looked instead at indie artists that I liked. Due to the budget, we worked with indie artists and we came up with some terrific songs.  Because of the limitations imposed, I came up with an indie & eclectic sonic identity for the show and the soundtrack ended up on the Rolling Stone hot list.
DK: Should indie writers & artists be pitching for TV uses?
Sall: Yes, TV is a good way to go. It's a beast that needs to fed on a constant basis–there are a lot of shows, including cable channels, which need music on a steady basis.
DK: Lastly, what advice would you give to writers & artists who are trying to place their music in film & TV?
Sall: My advice is for writers & artists to know that knowledge is power. Do your research on what project you're submitting to. Use IMDB, Variety, Hollywood Reporter and other sources. It's easy to check things online. These days, information on any movie in development can be found online.
Dale Kawashima is on Google+