Pop/Punk Band Plain White T's Break Through With Their Number One Hit Single, "Hey There Delilah"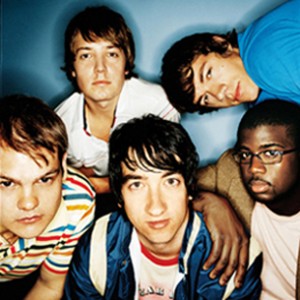 A plain white t-shirt. The familiar image calls to mind something nearly everyone can associate with. That was the idea behind the name for the Plain White T's, a pop-punk band whose hit single 'Hey There Delilah' reached number one on Billboard's Hot 100. This song is from Every Second Counts their first major-label album release (on Hollywood/Fearless Records), which came out in fall 2006.
'We've always been into older music and we try to write songs that aren't necessarily that trendy or gimmicky,' says the band's lead singer & songwriter, Tom Higgenson. 'We try to write songs that will hopefully stand the test of time and be very relatable to people now and 20 years from now. The idea of the plain white t-shirt is kind of an icon. It will never go out of style. People will always wear it. It will always look cool.'
The song's success has talk show hosts like Jay Leno and Matt Lauer asking if there's a real 'Delilah' out there somewhere. Yes, says Higgenson. 'She's a girl from Chicago who was going to college at Columbia (University). That's where the line about New York City came from. She's actually going to bring her family out to one of our Chicago shows this summer.'
Higgenson has been writing songs since the seventh grade. 'My parents weren't really great musicians,' he recalls. 'My mom played a little bit of guitar and my dad played a little bit of drums, but there was always music in the house. Whether it was Michael Jackson or Pat Benatar or Great White, it was just random stuff.
'Growing up, the first band I was into was the Monkees. When I was in third grade, I saw their TV show and I had to go out and buy cassette tapes of all their records. That kind of got me into the oldies. Then, when I was in junior high, Boyz II Men came out and they were doing that R&B doo-wop thing. That's when I started trying to write. I'd make up little songs like that.'
'During my freshman year of high school, Pearl Jam and Nirvana came out and I loved all that music. I got a drum set for Christmas that year and a guitar the next year. I started learning to play and writing rock songs on guitar and I've been doing it ever since.'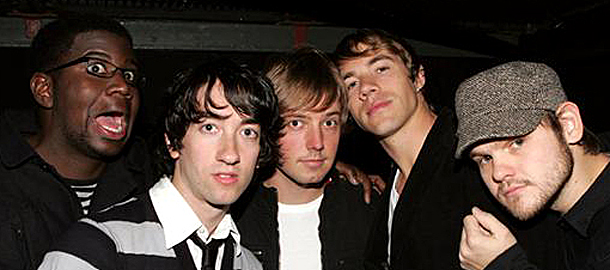 Together with friend and guitarist Dave Tirio, Higgenson formed the first of several incarnations that eventually became the Plain White T's. 'We started out with a few friends from high school, but through the years of touring, some of them realized it wasn't what they really wanted to do. That gave us the opportunity to make the band even better by getting guys who were better musicians who really did want to pursue this dream.'
The band has played opening slots for Jimmy Eat World, AFI, and has performed on the Warped Tour three times. The PWT's album release, Every Second Counts on Hollywood/Fearless Records, is actually their fourth album. They self-released their first album, Come On Over, in 2001. Their second and third albums (Stop in 2002 and All That We Needed in 2005) were released by the indie punk-rock label, Fearless Records.
Every Second Counts contains songs with a universal theme ' relationships – taken from the pages of the group's own experiences. Their hit single, 'Hate (I Really Don't Like You),' was inspired by a girl who 'just blew me off,' says Higgenson. 'I didn't want to be so mean as to say I hate her, so that where the line 'I really don't like you' came from.'
In addition to their musical success, the PWT's have added acting to their repertoire. Higgenson, Tirio and fellow bandmates Tim Lopez, Mike Retondo and De'Mar Hamilton play themselves in both speaking and performing roles in several guest appearances for the new ABC Family series Greek, which spotlights college life and the social minefield that comes with it.
Higgenson credits his success as a songwriter to a bit of advice he got a few years ago. 'I gave a demo tape to a Chicago band that I really liked (specifically, Christian Lane, singer of the 90's band Loud Lucy) and the next time I went to see them, he remembered me and said, 'lock yourself in your room with your guitar for a year and you'll be there.' So I did that and 10 years later, I'm there. That would be my advice to other songwriters. Just go for it. Give it all you've got and don't give up.'
Jayne Moore is a freelance music/entertainment journalist. She has launched a new service, writing bios, articles and press releases. Moore can be contacted at [email protected]. You can also visit her website: www.musicgerm.com.