Gretchen Peters Teams With Bryan Adams To Write Songs For Spirit: Stallion Of The Cimarron Movie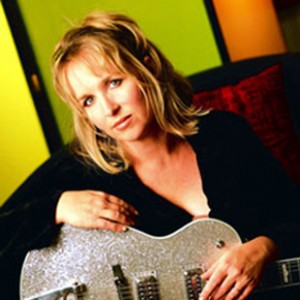 For acclaimed singer/songwriter Gretchen Peters (who has written hits for George Strait, Faith Hill and Martina McBride), collaborating with Bryan Adams on the soundtrack of Dreamworks' new animated movie, Spirit, Stallion of the Cimarron, represents a combination of returning to familiar territory with the challenge of exploring new horizons.
Spending many of her formative years in the Boulder, Colorado area, Peters welcomed Adams' invitation to help write the songs for the soundtrack of a movie that recounts the history of the West as told from the perspective of a horse ("Spirit").
"I'd been writing with Bryan for seven or eight years at that point," said Peters, "and Dreamworks knew they wanted Bryan to do the movie. He called me and said, 'I think I'm gonna get involved with this animated film, and do you want to do this?' So I went out to see a screening of the film, which was at that point maybe 60% animated. It was really interesting to see, because you'd be watching a scene that would be fully animated and in color, and then the next five minutes would be, like, pen and ink. It was kind of fascinating, never having been on the inside of something like that before."
For a film such as Spirit, in which there is very little dialogue, Peters said the songs were especially important in the telling of the story, and Dreamworks was fully involved in directing the songwriters. "They gave us every kind of direction you can imagine," she explained. "That, for me, was the biggest challenge. Bryan is the only person I've co-written with in a long, long time. I normally write by myself, and working on this was like co-writing with about ten people. Everybody has feedback. And when you're working on a film, the ultimate goal is for the film to hang together, not the song. So you kind of have to subjugate the song to the film, which was something I wasn't used to."
The soundtrack for the movie was released May 14, with the first single, "Here I Am," entering the Adult Contemporary charts at #17. "We had to rewrite the song again for the single," said Peters, "because the record label wanted something that was not so specifically about the movie. The lyrics to the radio version are not the same as the lyrics that appear in the movie when (the horse) Spirit is born. It was like writing two songs to the same melody, basically. There was a whole lot of rewriting. It was kind of a nightmare at times."
Despite the occasional frustration, Peters found the experience deeply rewarding. "It's so collaborative, and I think it was good in terms of the discipline involved, and in realizing that your goal is totally different with something like this. It's to serve the movie, not necessarily the song. There were some really good songs that got tossed out."
Working on a movie based in the West brought back memories for Peters, who spent 17 years in Colorado before moving to Nashville. "I definitely thought about Colorado a lot while I watched the film," she said. "Bryan and I had versions of the film on our computers, so that we had something to write to, and I watched the film hundreds of times in the process. I really thought a lot about the time I spent growing up there. It was kind of sweet to write something so close to my heart."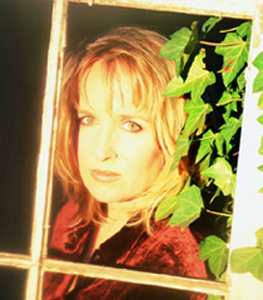 Peters' passion for music was ignited at age seven, while attending summer camp in New York. "Everybody wanted to play Bob Dylan and Peter, Paul & Mary songs," recalled Peters. "That's when I picked up the guitar. Not long after, my parents got divorced and my mother moved us to Colorado. I'd always been into music, but I never really considered it was something I could actually do. When we moved (to Colorado), there were bands and people writing and performing all over the place and I thought maybe I could do this."
"I started writing not because I thought I could be a writer, but because it seemed that's what people did there," explained Peters. "I was just really emulating what I saw going on. And much to my surprise, shock, really, I entered a local radio contest and won, and they started playing my stuff on the radio even after the contest. They liked it so much they kept on playing it."
When Peters, husband Green Daniel and daughter Caitlin moved to Nashville in late 1987, she admits being somewhat confused by the distinct separation between writers and artists. "Growing up in Colorado, I never really separated writing versus playing," she explained. "To me, writing was a way of having songs to sing. When I got to Nashville, people actually asked me, 'do you want to be an artist or a songwriter?' Everybody that I love is both. You wouldn't even separate those two things. I mean, you wouldn't call Paul Simon a singer, and you wouldn't call Joni Mitchell a singer. So I've always had a kind of uneasy feeling about that whole (singer versus songwriter) school of thought."
But despite her ambivalence about Nashville's separation of artist and songwriter, Peters quickly thrived in its atmosphere. "A lot of artists that I felt a kinship with were being signed in Nashville," said Peters. "It was really a wonderful time for Nashville. They were making records with Nanci Griffith, Lyle Lovett, Steve Earle and people that were kind of on the folky fringes of country music, and that was a place where I felt I could fit in."
Peters was initially signed to a small company called Silverline/Goldline. "They had Steve Earle and just tons of great writers," she said. "In retrospect, I feel so lucky to have been there during what I consider a golden age. I just happened to land in the right place with the right people pretty quickly. But getting my first song cut was maybe another year after that."
Her first song to be cut was the title song of Highway 101's 1989 album, Paint The Town. Her first real hit came a couple years later, when George Strait recorded her song, "Chill of an Early Fall." When that song reached number one, things began looking up for Peters. "When it reached number one, I thought, 'that was easy, let's do that again,'" she said. "But in the case of George Strait, everything he cut at the time went to number one."
It was "Independence Day," a powerful song about domestic violence that really helped put Peters over the top. "I had part of an idea, basically the chorus, and I just couldn't figure out where it was going," she recalled. "I knew in the bottom of my heart where it was going, and was afraid that it was going there. So I spent quite a bit of time trying to refashion it into something else. I realized that I was writing a song about domestic abuse, and what did I know about domestic abuse, and who am I to be telling people? I hate preachy songs and I didn't want to be guilty of writing one, not to mention the fact that it was pretty damn dark. So I spent a lot of time wondering what to do with it."
"Eventually I just gave in to the fact that it was what it was, this pretty dark story," Peters said. "So I decided, what the hell, I'll just write it and if worse comes to worse, I won't show it to anybody. It took about a year-and-a-half to get through that whole process. The day I played it for my husband, he said, 'that's really good, but what the hell were you thinking?' Anyway, we decided to make a demo, and the first artist who heard it (Martina McBride) decided to cut it."
Subsequently, "Independence Day" was nominated for a Grammy award in 1995 and won CMA's 1994 Video of the Year and 1995 Song of the Year. "Winning an award is really fun," said Peters. "So don't let anybody tell you that crap about just being nominated. I don't remember a whole lot about the actual moment, because I was just trying to keep it together. But I saw tapes of the event afterward and I seemed pretty coherent. On the other hand, [the awards show] has a half-life of just a few weeks, and then everybody forgets who won and it's over." Notably, the original lyric sheet for the song is now on display in Nashville's Country Music Hall of Fame.
It was "Independence Day" that inspired Bryan Adams to reach out to Peters to form an alliance that has produced material for Adams and other artists. "Bryan just goes out and finds out about what he wants to know about," explained Peters. "He heard the song, and said he wanted to meet the person who wrote it. He called me out of the blue. I'd never met the guy and he wanted to get together. I was very flattered, but I didn't really know very much about him. But he said, 'I just want to meet you, let's just get together.' I think he knew he could talk me into writing with him."
"Bryan's wonderful," added Peters. "He's a great friend and he has so much patience with me. I used to find co-writing very uncomfortable but now I can sit in a room with Bryan and throw stuff back and forth and be totally okay with it."
When co-writing with Adams, Peters said she focuses primarily on lyrics. "Bryan is more of a big-picture kind of person," said Peters. "He writes big, pop songs. That's what he does, and I think that's why it's fun to write with him. It's like taking a breather for me." Peters can't say exactly how many songs she and Adams have penned together. She estimates the number to be somewhere between 25 and 30, including cuts from his albums such as "On a Day Like Today," and "When You Love Someone" from the Hope Floats soundtrack, as well as Adams' duet with Bonnie Raitt, "Rock Steady." The pair also wrote "Inside Out," the recent duet with Trisha Yearwood & Don Henley.
Many of Peter's own songs have become hits for country music's elite performers. The Patty Loveless cut of "You Don't Even Know Who I Am" was nominated for a Grammy award for Song of the Year in 1996. "Let That Pony Run" by Pam Tillis and Faith Hill's "Secret of Life" both reached Top 5 on the country singles charts. She wrote the title cut for the Randy Travis album, High Lonesome, and "On a Bus to St. Cloud" was performed by Yearwood.
In addition to writing songs for other artists, Peters has been embraced as a performer in Europe and especially the U.K. "I just found a niche there somehow," said Peters. "There's a sort of mentality in U.K. audiences that I love. They're really into storytellers and singer-songwriters. They're incredibly literate and proactive about seeking out the music they love. They're so interested in lyrics. When I go play in Ireland or Scotland or England, the people know every word. It was a perfect fit for me. I found a great audience there and I kept going back. I go back every year to 18 months and tour."
"Songwriting is hard," said Peters. "When you're writing, you're so removed from the audience. But when you're playing live, it's like instant gratification. I love the immediacy of playing for an audience who really understands me. It keeps me from getting bored or cynical about the business."
Peters offered some advice for aspiring songwriters. "So many new writers say that their songs are just as good as what's on the radio," she said. "But what's on the radio today isn't necessarily what will be on the radio tomorrow or next week. You have to write songs that are great. Knowing when you have a great song is a simple, visceral thing. I know when I'm onto something, by the way it makes the back of my neck feel. I want to hear it again and again."
"If you want to have a fulfilling career, you need to focus on writing songs that really stand out for you," she added. "'Independence Day' didn't even get past number 10, and people constantly ask how many weeks the song stayed at number one. People forget so quickly the numbers on a chart, but they don't forget a memorable song."
Peters credits much of her success to her publishers and her manager/husband of 20 years, Green Daniel. In January, she celebrated her 10th year with Sony/ATV/Tree by signing a new co-publishing deal. "It's really an extension of the deal I've had since I started with Sony," she recalls. "As you get more established as a writer, one of the things you can get if you're lucky and you've got a track record is some of your own publishing. Your song is your commodity and having a piece of your publishing is incredibly important. You have to look at your publishing like retirement. It's your money and it's your song and you have to remember at any time, you may have written your last song."
With all of Peters' success, she is not a person who intends to rest on her laurels. "The biggest challenge I have in my life right now with music is staying involved and interested, and not getting bored or cynical about it," she said. Touring and performing live helps keep her creative juices flowing, and she plans to continue her European ventures along with performances on this side of the Atlantic. In addition, her 1996 album, The Secret of Life, has recently been re-issued, featuring several of her memorable songs, plus a new, bonus track of her own performance of "Independence Day."
Jayne Moore is a freelance music/entertainment journalist. She has launched a new service, writing bios, articles and press releases. Moore can be contacted at [email protected]. You can also visit her website: www.musicgerm.com.