Pearl Joan's "Follow Me" Named August "Best Song Of The Month"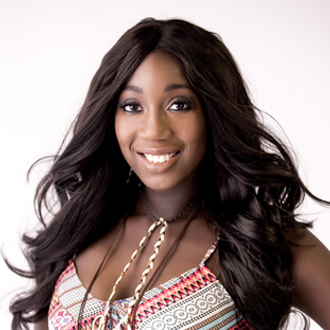 Pearl Joan, a pop/Americana singer/songwriter based in Utrecht, The Netherlands, has won the SongwriterUniverse "Best Song Of The Month" Contest for August, for her song "Follow Me." This song is included on her 5-song EP called Forward, which she released independently in February (2016).
"Follow Me" is a an upbeat, energetic song which combines elements of pop, soul and funk. The song's lyric has a positive message about encouragement, happiness and moving forward. Another key part of the song is its joyful, hooky chorus. This recording features soulful, expressive lead vocals by Pearl Joan, plus strong harmony vocals. "Follow Me" was expertly produced by Sven Hammond and Roland Dirkse.
Pearl Joan (whose full name is Pearl Joan Josefzoon) was born in the city of Utrecht, and she grew up in a small town named Culemborg, in The Netherlands. Early on, she was inspired by listening to singers like Mariah Carey, and more recently she's admired the songwriting artistry of Taylor Swift, Sia and Meghan Trainor. During middle school and high school, she performed in local musicals and sang in her school's performance arts contest.
Following high school, Pearl Joan studied musical & theatre at the Conservatory (school of performing arts). Her big break came in 2010 & 2011, when she entered the national TV contest, The Voice of Holland. She became a finalist and ended as the runner-up. From that moment, her career as a solo artist started; she toured with her coaches from The Voice, performing in large venues and appearing on other TV shows.
In 2013, Pearl Joan released her debut album The Time Is Now, which was a crossover between pop and classical music, and was recorded with an orchestra. Then in 2015, she began writing and recording songs for her EP, Forward, which includes her song "Follow Me." Pearl Joan says, "This song is part of the Forward concept of my EP. It is about the past few years. After The Voice, a lot of people knew I could sing well, but they only heard me sing covers. That's when I decided I had to find my own musical identity—to write songs of my own, and to more forward as an artist who writes her own music."
Currently, Pearl Joan has been promoting her EP, and she's recorded a colorful lyric video of "Follow Me." She's also scheduled a number of live shows which she's looking forward to.
"In the coming year, I will be taking the time to write more," she said. "I'll be going on a music trip to the U.S. in November, and I'm hoping to meet new people and get inspired to write new things."
Top Five Songs Of The Month
Here are the Top Five Songs which were submitted for this month's contest, with the songwriter credits, plus their e-mail and website links. You can listen to the winning songs by clicking the music players below.
"Best Song Of The Month" Winner
Song Title:
"Follow Me"
Written by:
Pearl Joan of Utrecht, The Netherlands. Performed by Pearl Joan.
More Best Songs Of The Month
Song Title:
"Our City" (pop)
Written by:
Will Tenney (of New York City), Matt Mcnulty & Dylan Ronan. Performed by Will Tenney, Matt Mcnulty & Dylan Thomas Ronan.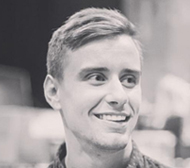 Will Tenney
Song Title:
"Lie To Me" (pop)
Written by:
Monte Mader of New York City. Performed by Monte Mader.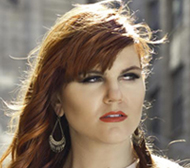 Monte Mader
Song Title:
"Sanctuary" (pop)
Written by:
Doe Hadfield of London, United Kingdom. Performed by Doe Hadfield.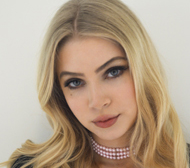 Doe Hadfield