Our Lady Peace's Raine Maida Talks About The Band's Album, Healthy In Paranoid Times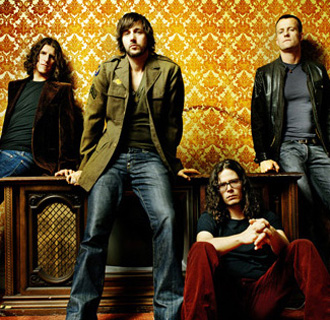 It took longer than expected for popular rock band Our Lady Peace to record their new album, Healthy In Paranoid Times. According to the CD's liner notes, it took precisely 1165 days (over three years), with the group writing and recording 43 songs. But it's been worthwhile, because the new CD (the band's sixth studio album, on Columbia Records) is a strong, consistent collection, which should please their large fan base, and attract new listeners.
Our Lady Peace is one of the best-selling bands to ever emerge from Canada. They've had several platinum and gold albums, and have built a worldwide audience. The band is particularly popular throughout Canada, where they recently performed at the Live 8 benefit concert in Toronto, and opened two stadium shows for the Rolling Stones.
In a new interview, singer/writer Raine Maida talked about the band's creative process, including how they meticulously evaluated each new song and recording. This methodology took a long time, but the group now has many, excellent new songs completed. Healthy In Paranoid Times contains 12 new songs, and the band may release another new studio album in 2006. In addition, Maida discussed the group's upcoming tour, their new DVD concert video, and his personal involvement with the charity organization, War Child Canada.
Our Lady Peace worked again with top producer Bob Rock (Metallica, Bon Jovi, Motley Crue) for the new album. The band had teamed up with Rock for their prior, studio album Gravity (released in 2002), which was certified gold and included the radio hits 'Somewhere Out There' and 'Innocent.'
'We wanted to take a different approach with recording this album,' explained Maida, who writes the band's lyrics, and co-writes the music with group members Steve Mazur (guitar), Duncan Coults (bass) and Jeremy Taggart (drums). 'We would record for a month and bang out about 10 songs, then come back with a fresh perspective. We wrote and recorded 43 songs, whereas we usually would record 13-14 songs for an album. We ended up with 18 songs that we felt were strong, then narrowed it down from there.'
'There were five or six songs that could have made this album, that are not on the CD,' said Maida. 'These were songs that didn't quite fit for this album. But these are strong songs, which will probably be included on our next album, that we would release next year.'
The first single and video from Healthy In Paranoid Times is the high-energy cut 'Where Are You,' which is already receiving substantial airplay on modern rock and mainstream rock formats. The song addresses the search for spirituality in a sea of corruption. 'After spending some time in the Middle East and Africa (in coordination with the War Child charity organization), I came back and saw just how powerful the religious right wing of North America is. I thought it was a culture going over to these places [and seeing the poverty and suffering], but the real culture shock was coming back home.'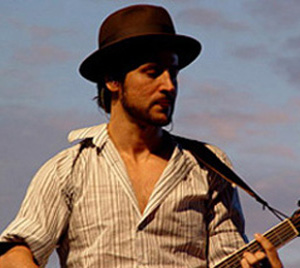 Maida has been very active, working and traveling with the War Child organization. 'War Child is a smaller, grass roots charity that I believe in,' said Maida. 'They do a lot of good, and I know that that the money they raise is going to the right people.' As an active member of War Child, Maida has traveled to Sudan, Iraq and other countries over the past three years, to help film documentaries about the poverty, suffering and pride of these third world regions.
Now with the release of the group's new album, Our Lady Peace is looking forward to touring extensively, starting with a three-month headlining tour in the U.S. The band has long been known for their dynamic, powerful live shows. Their 2003 concert CD, Life from Calgary and Edmonton, was a critical and commercial success. In addition, the band has just released a concert DVD which was filmed in 2003, called Our Lady Peace ' Live. 'The DVD doesn't include the songs from the new album, but it's a very good representation of our band live,' said Maida.
The band members are excited about the release of Healthy In Paranoid Times, and their upcoming tour. 'The album took a long time to record, but I think we made a strong rock record,' said Maida. 'We have gotten some feedback that the CD artwork might be a bit political and heavy. There is a message, but this is a rock band and it's about the music.'
Dale Kawashima is on Google+