Oren Yoel Co-Writes & Produces Hits With Miley Cyrus ("Malibu" and "Adore You") And Other Artists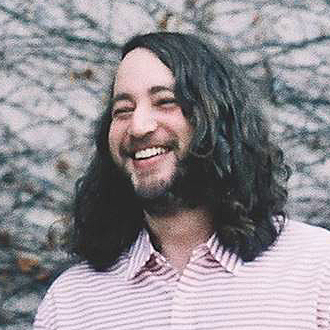 Oren Yoel is a talented and versatile writer/producer who is perhaps best known for his collaborations with hit artist Miley Cyrus. Impressively, he co-wrote & produced all 11 songs on Cyrus' latest album, Younger Now, including the Top 10 hit single, "Malibu." He also co-wrote Cyrus' 2014 hit "Adore You," from her platinum Bangerz album.
Yoel, who is based in Los Angeles, has worked with a wide range of artists, from hip-hop to rock and pop. In 2009, he got his start when he co-wrote & produced most of the songs on rapper Asher Roth's debut album Asleep in the Bread Aisle, including the singles "Lark on My Go-Kart" and "Be by Myself." This album launched Roth's career and reached #5 on the Billboard 200 chart.
Yoel has also co-written & produced cuts with pop artist Tori Kelly, rock band Parachute, Eliza Doolittle, Rozzi Crane and Stacy Barthe. He's also co-produced a cut for Kanye West.
Notwithstanding his notable cuts with these artists, it's his extensive work with Cyrus that has been a major achievement. He first connected with Cyrus when he co-wrote her hit "Adore You," and then in 2015 he produced four songs on her album, Miley Cyrus & Her Dead Petz.
Cyrus' confidence in Yoel's writing, producing & musician skills, led to her working exclusively with him on her recent album, Younger Now. Yoel played many of the instruments on the album, and did the horn and string arrangements.
We are pleased to do this new Q&A interview with Oren Yoel. He discusses his collaborations with Cyrus, and his work with Asher Roth, Parachute and other artists.
DK: Where are you from, and how did you get started as a musician and songwriter?
Oren Yoel: Well I'm from Hollywood, California, and I kind of got started in the first grade. My mom encouraged me and my brother to play instruments in school, so I started playing the clarinet in the first grade. From there I started playing saxophone…baritone and tenor sax. And then I played in the jazz band and orchestra in middle school.
After a while, I kind of got tired of playing a single-note instruments like sax and clarinet, so I learned how to play piano—I felt like I wanted to make whole ideas. Also, I became a huge fan of hip-hop.
DK: How old were you when you wanted to be a hip-hop producer?
Yoel: I got the bug when I was 13 or 14; I really wanted to make tracks. I was inspired by my friend who was already making tracks at his house. I liked hip-hop underground producers like J Dilla and Madlib, so I tried to figure out how to sound like them. For the next few years, I would make tracks.
DK: What was your first job in the music business?

Here's the video of Miley Cyrus' hit "Malibu," which was co-written
by Oren Yoel.
Yoel: I got a job as an intern at a studio, and it eventually turned into an assistant engineering gig. I learned a lot at the studio about engineering and other things. Concurrently at that time, I went to college and started to study jazz piano. And then after I got out of college, I started producing some local acts in Los Angeles.
DK: Your first success was writing & producing most of the songs on rapper Asher Roth's album. How did you connect with Roth?
Yoel: Basically, I heard that somebody in Atlanta wanted to hear my tracks. To make a long story short, somebody started to pass off the tracks as mine. So a few months after I handed them the tracks, I got a call from (manager) Scooter Braun who at the time was just starting out. He had an artist named Asher Roth, and he said, "Hey, there was a man who was trying to pass off your tracks as his, and he wouldn't give me your number. And when it came down to the mix, he didn't have the files. So he finally admitted these weren't his tracks. So from now on, we'll just deal with you directly. I'd love for you to come and meet my artist."
At that point, I was working with some hip-hop artists in L.A. On a whim, I went to Atlanta and met with Scooter and Asher, and Asher and I just really took to each other and we got close. And then Asher came out to L.A. to work with me. Scooter and (co-manager Steve Rifkind) liked the tracks and the sound I created for him, so from there, I [co-wrote & produced] most of the album. And that was really my first foray into the business.
DK: After you worked with Asher, what were your next projects?
Yoel: After I worked with Asher, record labels wanted to connect me with their white rappers, and it wasn't what I wanted to do. I liked doing hip-hop, but I didn't want to be pigeon-holed. I wanted to break out of that box. So I started doing less hip-hop and more pop sessions. From there, I worked with (U.K. artist) Eliza Doolittle (for her second album, In Your Hands). I also worked with the band, Parachute—I did their album, Overnight (in 2013). And I did a song with (hit writer/producers) Ryan Tedder and Noel Zancanella for a pop artist. So I started getting more into the pop sphere.
DK: Was it during this period that Miley Cyrus recorded your song, "Adore You"?
Yoel: Yeah, I was working with (hit songwriter) Stacy Barthe, and we wrote "Adore You" and a few records. And there was a gentleman named Ricky who was Kanye's cousin, and he thought Miley and I would get along great. So he invited me down to a studio to meet Miley and her manager.

Here's the video of Miley Cyrus' hit "Adore You," which was co-written
by Oren Yoel.
From there, Miley liked a couple of songs I played, and we got along very well. Then a week later, her manager told me that she wanted to cut a couple of songs that I played her. This was when Miley cut "Adore You." They really liked it, and from there I started working more with her. We did about six or seven songs—we went to Philadelphia together, we ate a bunch of sandwiches, Philly cheese steaks. So that's how my path led to Miley.
DK: You then produced four songs for her next album, Miley Cyrus & Her Dead Petz. Can you talk about this project?
Yoel: During her Bangerz tour, Miley would call or text me and say, "Hey, send me some ideas." So I started sending her ideas. You know, she would write on her tour bus and record some ideas. Over that time (2014-15), I was sending her a bunch of instrumental-produced track ideas and she would write to them. I knew she was working a lot with Wayne Coyne (of the Flaming Lips) and she wanted to put together a project with him. And she was using some of the records that we were doing and she put it on that album. It was just very organic and we just connected.
DK: So did your work on the Dead Petz project lead to you working with her on her Younger Now album?
Yoel: As Miley was finishing the Dead Petz tour, she started to ask me for more track ideas. She wanted to go in a more organic route, so I started sending her some organic ideas. It was just a range of stuff—it was more guitar-based and more natural sounding. One of the first tracks I sent her was the "Malibu" track. She liked it, and a few days later she sent me a voice note.
That's kind of how we worked. And if we liked something enough and it was making sense, then she would come over to my place and I'd record her, or in the case of "Malibu," I came to her trailer while she was working on (the TV show) The Voice and I recorded her.
DK: How did you end up doing all the songs for this album? Miley must have liked the work you did together.
Yoel: I can't speak for her, obviously. I think that she and I have a flow and vibe, and we're friends, and it's easy. When we're in the studio, we have fun together. It doesn't feel like it's so much work. I think she just felt like, "Hey, this might be easy to vibe down with one person."