Olivia Cella's "Missing U" Named June "Best Song Of The Month"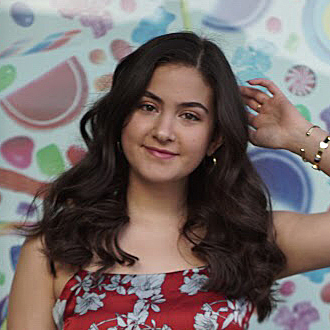 Olivia Cella, a young pop singer/songwriter and actress based in Northwest New Jersey, has won the SongwriterUniverse "Best Song Of The Month" Contest for June, for her song "Missing U" (co-written by Nathaniel Levingston). Cella has released this song as a single, and she has created an excellent video for this song.
"Missing U" is a modern pop tune that has a soulful flavor to it. The song features rhythmic, hip-hop style phrasing in the verses, and a hooky chorus. "Missing U" provides a good showcase for Cella's expressive lead vocals and her background harmony parts. This recording was skillfully produced by Levingston, who is a songwriter & producer based in Atlanta, GA.
Cella, who is just 16 years old, has lived in Los Angeles and in Switzerland, and she now lives in New Jersey. She learned how to play piano, and she also plays a little guitar. Cella started singing at a very young age, and she's been inspired by listening to such favorite artists as Lady Gaga and Khalid.
Cella has developed her skills as an artist and songwriter, while also building a career as a young actress. She has already starred in independent films and on TV shows, and as a music artist she has performed at the Apollo Theater in New York City.
It was earlier this year (2018) that Cella collaborated with Levingston on "Missing U." "I knew Nathaniel when we were both living in Los Angeles," Cella explained. "Then he sent me some beats, and I really liked the beat that we used to write 'Missing U.' Nathaniel came to New York and we recorded the song there. We also wrote and recorded another song called 'US 2,' which will be my next single."

Here's the video of Olivia Cella's song, "Missing U."
With the release of her single "Missing U," Cella has created a video for the song that was directed by Hector Mejia in Los Angeles. They will also be making a video of her new song, "US 2."
Currently, Cella is attending high school while working on her music and her acting. Interestingly, she is planning to combine both talents by creating a new YouTube series with her friend Tariq Brown, who is an actor & model. "Tariq came up with the idea of starting a web series," said Cella. "It will be a scripted show about our lives." In addition, Cella has been performing live shows near her hometown in New Jersey.
Top Five Songs Of The Month
Here are the Top Five Songs which were submitted for this month's contest, with the songwriter credits, plus their e-mail and website links. You can listen to the winning songs by clicking the music players below.
"Best Song Of The Month" Winner
Song Title:
"Missing U"
Written by:
Olivia Cella (of New Jersey) & Nathaniel Levingston (of Atlanta, GA). Performed by Olivia Cella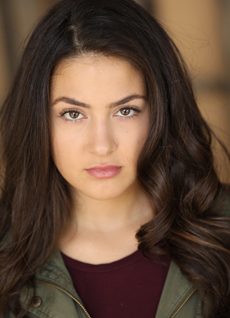 More Best Songs Of The Month