Brendan Okrent Talks About The "Quiet On The Set" Showcase, And Other ASCAP Programs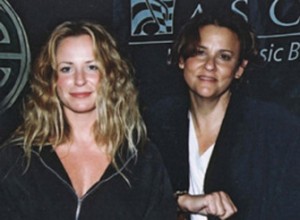 Update: Brendan Okrent has left her exec position at ASCAP.
Brendan Okrent, Senior Director of Repertory at ASCAP in Los Angeles, has devoted her career to working with and helping songwriters. As an ASCAP membership representative for the past 12 years, she is dedicated towards advancing the creative development of songwriters on all levels.
Okrent is a well respected veteran of the Los Angeles music scene. Prior to working at ASCAP, she was West Coast Creative Director at Jobete Music (Motown's publishing company). She has also been a successful independent publisher and music publicist. At ASCAP, Okrent is particularly involved with helping songwriters and singer/songwriters develop, network and gain exposure.
In 1991, Okrent started ASCAP's "Quiet On The Set" showcase In Los Angeles. The showcase draws upon a wide range of songwriting talent in an intimate setting and includes seasoned, well known talent as headliners as well as new and developing songwriters, singer/songwriters and bands. From its inception, "Quiet On The Set" has been a successful showcase program, and now ASCAP produces "Quiet On The Set" programs in New York and Miami, plus at SXSW in Austin and at the Folk Alliance Conference.
"At the time, I felt there was a need for a new singer/songwriter showcase," recalled Okrent. "I spoke to Todd Brabec (ASCAP's Executive Vice President of Membership), and he encouraged me to start this showcase. We wanted to present songwriting talent and singer/songwriters to the music community. We invited publishers, A&R execs, managers, film/TV and other industry executives to attend. I also wanted songwriters to meet other songwriters, and for people to have a place to go where they could just hear really good songs and songwriting talent."
In Los Angeles, "Quiet On The Set" is held quarterly at Largo. Special guests who have performed at "Quiet" include Vonda Shepard, Sixpence None The Richer, Deana Carter, Tommy Sims and Mike Reid. New talent showcases in past years have included such acts as Fisher, Jude, Catie Curtis and Wild Colonials. For a documentary which was filmed by the BBC, hit songwriters Billy Steinberg & Tom Kelly, Desmond Child, Andy Goldmark and Ben Harper performed. "Quiet On The Set" will celebrate its 10th anniversary.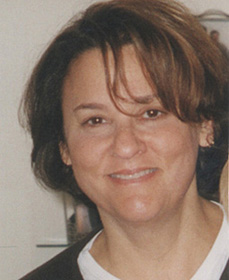 In addition to supervising "Quiet On The Set," Okrent has been involved with producing ASCAP's highly regarded "West Coast Songwriters Workshop." From 1989 to 1996, Okrent coordinated the workshop, which is now known as the "Lester Sill Workshop" (named after the late publishing legend) and is currently being coordinated by ASCAP exec Randy Grimmett. This workshop is for more advanced songwriters, and it consists of eight sessions which are held over a four-week period.
"The workshop is an unique experience for the 14-15 writers who are chosen," said Okrent. "It's an intimate environment, where writers come to network and learn about both the process and the industry. There is a wonderful feeling of camraderie among the participants which lasts well beyond the workshop sessions. There have been many prominent, guest speakers (such as George Martin, Don Was, Glen Ballard, Matthew Wilder and Jackson Browne) who discuss a wide range of topics. Similar workshops are also held in Nashville and New York."
Other successful programs which ASCAP produces are "Music Business 101" and "ASCAP Swap Meets," which provide informational and networking opportunities for members. A recent Music Business 101 in Los Angeles was called, "A Day In The Life At Warner/Chappell." Executives from Warner/Chappell participated in the event, discussing their day-to-day affairs and projects. Following the evening's program, the audience is invited to attend a meet-and-greet reception.
Okrent is pleased to be involved with events for ASCAP. It is part of ASCAP's goal to provide many learning, networking and showcasing opportunities for its members. ASCAP prides itself on having an "open door" policy, where new songwriters can approach its membership representatives to try to break into the music business, or to receive assistance on any ASCAP-related matters.
"People come to us first when they can't get to others in the industry, and we really try to respond as a service to both our members and the community as a whole," said Okrent. "The industry is difficult to break into, but all of us at ASCAP help open the doors for songwriters and composers. We provide referrals whenever we can, and try to connect the dots for people trying to learn and network. I believe we have one of the most humane jobs in the business. We provide a service not only for our members, but for the industry as well."
Dale Kawashima is on Google+